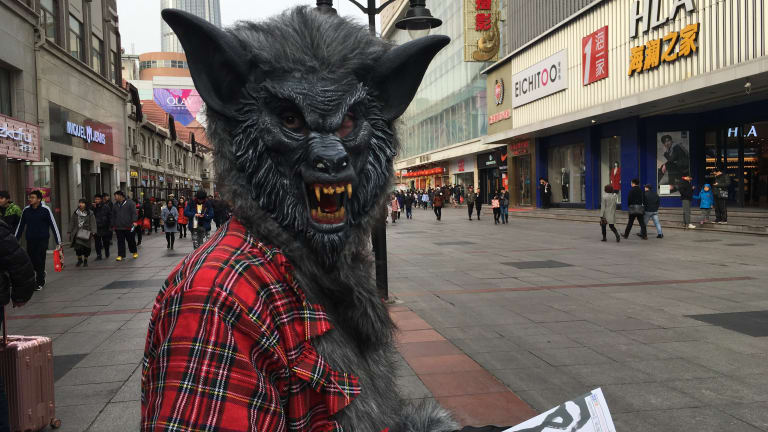 This Market Is Acting Like a Wild Beast
The market continues to climb higher, impressive all things things being considered. The new trade deal between the U.S. and Mexico is big, says one manufacturing CEO. FANG stocks are rallying again.
As I type this at 5:36 a.m. ET, I am also preparing to handle earnings from Best Buy (BBY) - Get Report (I have a long history dealing with this company). So the analysis in this newsletter will be brief.
Here are the biggest takeaways on the new U.S. trade deal with Mexico: (1) The deal would require that 75% of the parts in any car sold in North America to be made in the U.S. or Mexico. Currently, about 62% of the parts are required to be produced in the U.S., Mexico or Canada. This component is a blow to China, which shouldn't come as a surprise; (2) the deal would require that 40% to 45% of auto parts inside of cars are to be made by high-wage U.S. workers, in this case those earning $16 an hour or more.
It's a nice win for Donald Trump's base, and discount stores such as Walmart (WMT) - Get Report and Dollar General (DG) - Get Report (think about it). All in all, the market can now be called a wild beast. Mr. Market is eating up strong profit outlooks from companies, rising earnings estimates from Wall Street and the notion that Trump is winning on trade. Run free you beast, run free ... for now.
Meanwhile, about those Best Buy earnings...
Data Dump
Thank you, Advanced Micro Devices (AMD) - Get Report . The Philadelphia Semiconductor Index, known as the SOX Index, has finally broken out to the upside after a stretch of weakness. The SOX Index has gained for five straight sessions, up almost 3% during that span vs. the Nasdaq's I:IXIC 1.6% gain.
Gains were broad-based on Monday, and led by euphoric sentiment around AMD's new chips.
For market bulls, the SOX breakout is a positive sign (as is the increasingly healthy market breadth). 
Around TheStreet
The Dana (DAN) - Get Report team came down for a chat with me Monday afternoon. Nothing like chatting about truck axles and NAFTA to get the week started off on the right foot. Anyway, CEO of the 115-year auto parts maker, Jim Kamsickas, told me the new U.S. trade deal with Mexico is a "big deal." Since details of the deal are limited right now, Kamsickas was hesitant to say his company's sales and profit margins would get a boost.
Kamsickas made a strong pitch to me though that the stock is undervalued. After studying the company's numbers the past week, it's hard to argue that even considering weakness in the passenger car markets and vanishing platform programs from Ford (F) - Get Report .
Nice drill down in Microsoft's (MSFT) - Get Report Xbox service from TheStreet's tech columnist @EricJhonsa.
FANG stocks (Facebook, Apple, Netflix and Alphabet) showed some solid leadership on Monday. But given this is a very low volume week, don't read too much into it said TheStreet's founder Jim Cramer in his latest Real Money piece.
@TracyByrnes dove into the quarterly earnings debate with an insightful podcast.
An early welcome back to the Starbucks pumpkin spice latte? Watch below for my quick take.
@TomTerrarosa looked at whether there will be a "super spike" in oil prices to $150 a barrel. Hey, it could happen.