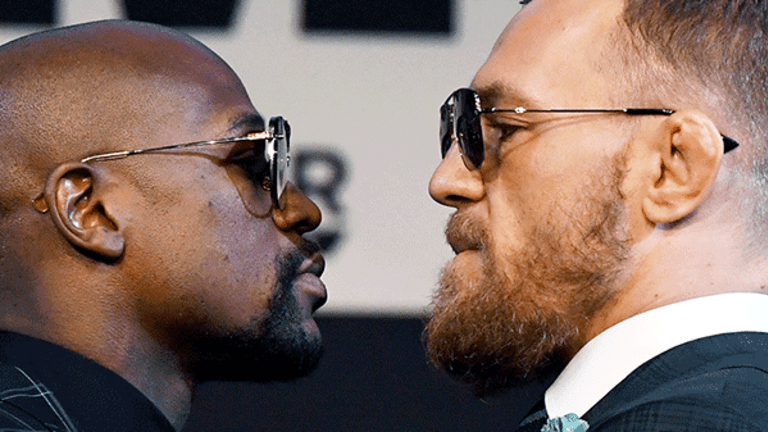 Floyd Mayweather Takes Out Conor McGregor
Hot off the presses.
Floyd Mayweather defeated Conor McGregor in the 10th round after the referee called the fight. McGregor, starting well, fatigued in the later rounds after a full on attack by Mayweather.    
Floyd's Other Life
You too can train like boxer Floyd Mayweather, who is opening up his own line of gyms.
500 brick-and-mortar locations are expected within five years with the first one opening in November in Southern California.
"We've been working on this for about three years now," said James Williams, CEO of Mayweather Boxing and Fitness.
The gym's accessibility is an important factor for Mayweather.
"He doesn't want it to be super high end so that people in lower income neighborhoods can't access it," Williams said, adding that the gym will incorporate virtual reality technology into the experience.
"Everything is based on his own workout," Williams noted.
Mayweather vs. McGregor: The Fight of the Century
Sizing Up MMA Fighter Conor McGregor Ahead of the UFC Fight Against Floyd Mayweather