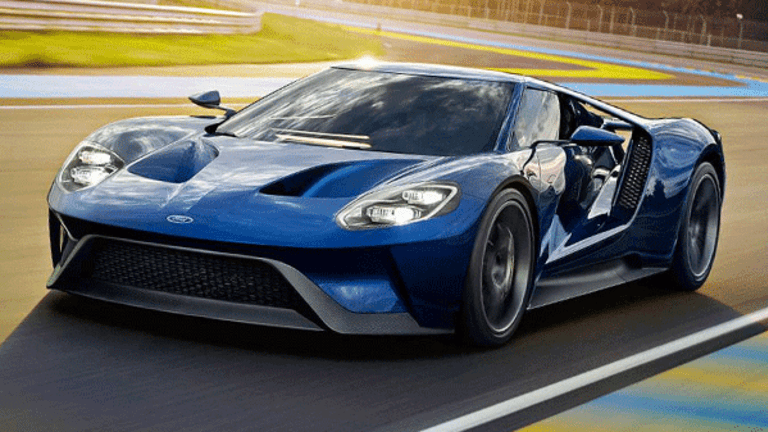 Jump Inside the New $400,000 Ford Supercar That Outgoing CEO Mark Fields Scored
What an auto specimen.
Now Ford's (F) outgoing CEO Mark Fields has some time to drive around in his amazing new supercar.
Fields, who was ousted from his perch atop the automaker on Monday amid a sagging stock price and mixed performance, was one of first two people to score a new Ford GT, as TheStreetreported in April. The other person to snag that distinguished honor was Ford executive chairman Bill Ford Jr. 
The 2017 version of the $400,000 supercar began to ship to customers in December. It comes equipped with five drive modes. 
Out of the five modes, which include "normal", "wet", "sport" and "track", it's the "V-Max" that will likely be the most popular among thrill-seeking GT owners.
Engineering-speak for "maximum velocity," says Ford, V-Max mode is designed to make the 647 horsepower Ford GT go as fast as possible. That ultimate end game: a top speed of 216 mph. 
Other insane performance enhancing features include a large active rear wing, air tunnels on the lower half of the car and a carbon fiber body that keeps the weight down to about 3,000 pounds. The exterior of the GT is no slouch either, boasting scissor doors inherant to most supercars and aggressive rear styling.
Editor's Pick: Originally published May 22.