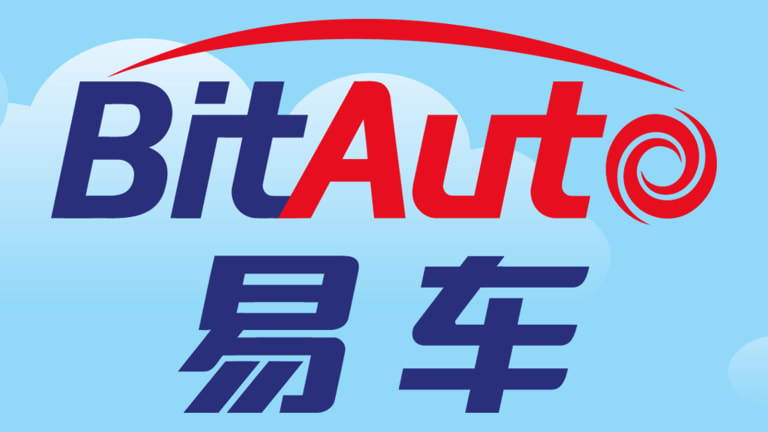 This Fast-Rising China-Based Tech Stock Is a Must Buy
You've probably never heard of it, but this company is one of the hottest growth opportunities available in China. It's a play on both the internet and increasing car ownership.
You've probably never heard of it, but this company is one of the hottest growth opportunities available in China. It's a play on both the internet and increasing car ownership.
While China's economic challenges continue to make the headlines, there are still U.S.-listed Chinese stocks that can provide windfalls for investors.
Bitauto (BITA) - Get Report , an internet content and marketing services provider for China's automotive industry, is one of those companies. Bitauto's businesses include the bitauto.com and taoche.com websites, which provide consumers with information on new and used car pricing, specifications and reviews. It also operates a platform that allows dealers who pay subscriptions to create online showrooms and provide information about themselves to consumers. In 2014, the company added transaction services, which help car buyers to complete their purchase online, to this platform. 
The company has received stamps of approval -- and financial backing -- from Chinese technology heavyweights Tencent Holdings, Baidu and JD.com.
Bitauto stock is on the upswing. Shares gained 19% over the past month. This stock is one of the best chances you'll have in this mediocre broader market to clock outsized gains.
Today Bitauto primarily operates in China's fast-growing automotive industry. The company's legacy advertising and subscription businesses are currently a little sluggish, but it's the transaction services segment that's shown a phenomenal upward trajectory.
The company's transaction services arm has continued to grow at a robust pace. In the latest quarter, revenue from this unit was 303.3 million yuan ($46.4 million), up 68% from 183.8 million yuan ($27.7 million) in the year-earlier quarter.
While China ranks as the world's most populous country with 1.37 billion people, it ranks 99th in road motor vehicles per capita, with only 128 per 1,000 inhabitants as of 2015. By contrast, the U.S. ranked third with 797 vehicles per 1,000 inhabitants. 
China's still-low per capita vehicle count explains why Bitauto has a major opportunity for multiyear growth. This stock has an explosive potential growth trajectory.
Car sales are growing in China, and Bitauto is a way to invest in this growth. In August, sales of cars, sport-utility vehicles and minivans totaled 1.8 million, up 26% from a year earlier. It was the fourth straight month of double-digit year-over-year sales growth, The Wall Street Journal noted.
Bitauto is expected to see double-digit sales growth in 2017. On average, Wall Street analysts forecast revenue next year of $1.02 billion, up 23% from the $827.29 million they're forecasting for 2016.
Armed with support from JD.com, Tencent and Baidu, Bitauto can continue to expand its business.
Trading at a price-to-sales ratio of 2.8, Bitauto is an attractive buy when compared with Copart, which has a price-to-sales ratio of 4.7 and provides online auctions and vehicle remarketing services, although not in China.
With its China-centric model and low debt (only $107.8 million), Bitauto is poised for rock-solid stock appreciation. 
---
As we've just explained, Bitauto is a shrewd under-the-radar play on the tech boom. If you're looking for other hot growth opportunities, we've found a genius trader who turned $50,000 into $5 million by using his proprietary trading method. For a limited time, he's guaranteeing you $67,548 per year in profitable trades if you follow his simple step-by-step process. Click here now for details.
This article is commentary by an independent contributor. At the time of publication, the author held no positions in the stocks mentioned.