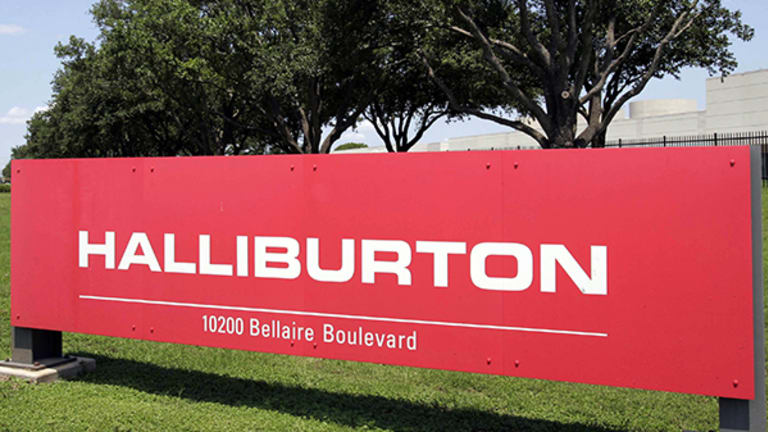 This Energy Stock Is Dominating S&P 500 Gains
Energy stocks are dominating the S&P 500's top 10 gainers list today.
Halliburton is surging Wednesday afternoon. The stock is up more than 2.75% and is pushing further into new July highs. This powerful move could be an early indication of a trend-changing move for the stock and the sector. HAL is beginning to leave behind a very solid base and is piercing the upper trend line of a six-month bear channel.
After extending its streak of lower monthly lows to five straight in June, HAL began to stabilize. The stock had fallen more than 30% from the January peak and had blown through multiple layers of support along the way. In early July, it appeared the stock was headed for a fresh down leg. HAL pierced the June low, marking a fresh lower lower every month this year, but further downside was very limited. The impressive rebound over the last two weeks has confirmed the $41.00 area as a major support zone.
In the near term, investors should take on a more positive view of the stock. HAL now has a very solid nearby support zone in place between $44.50 and $43.50. If the stock can continue to firm up above its 50 day moving average, which has provided heavy resistance until this week, a fresh rally leg could be on the way. Initial upside target would be the 200-day moving average near $49.50. On the downside, a close back below $43.00 would indicate a more drawn out base will be needed before HAL can gain significant ground.
Of note, HAL is scheduled to report its first-quarter earnings before Monday's open.
At the time of publication, Morrow was long HAL.