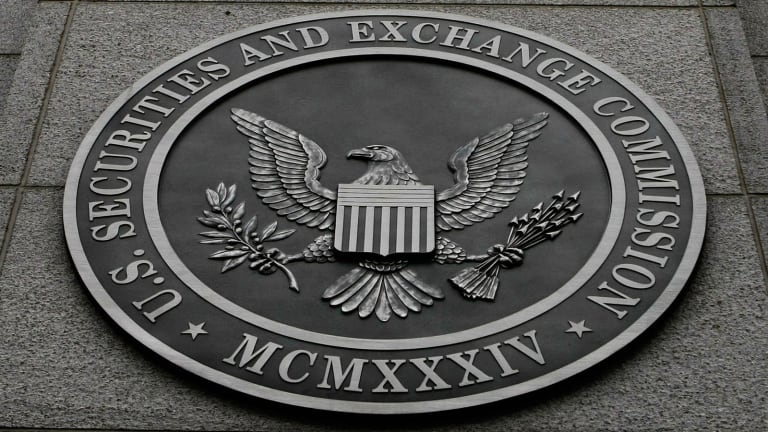 This Drug Company Loaned Its Now-Fired CEO $2.5M for Made-Up Travel 'Advances'
The extravagant travel-expense payouts to Provectus CEO Craig leaves the company at risk of criminal or civil investigations by the Securities and Exchange Commission.
Provectus Biopharmaceuticals (PVCT) Chairman and CEO H. Craig Dees was fired after the company's board discovered he allegedly pocketed almost $2.5 million in unsubstantiated travel expenses over the past three years.
The extravagant travel-expense payouts to Dees are real but the actual travel likely isn't, Provectus says, which now leaves the company at risk of criminal or civil investigations by the Securities and Exchange Commission.
The full extent of Dees' alleged embezzlement of company funds -- and the trouble Provectus finds itself in due to his alleged misdeeds -- were disclosed in the company's 10-K filed on March 30.
Provectus is a penny stock that has operated on the dark side of biotech legitimacy for years. The company's long-delayed effort to develop a melanoma treatment made from Rose Bengal, a common stain used to diagnose eye disease, borders on the ridiculous. Most biotech companies try to develop drugs to help patients. A truthful rendering of Provectus' mission statement, on the other hand, would read like, "Striving everyday to transfer as much shareholder cash to executives' pockets as possible."
On this score, Dees was very good at his job.
Soon after Dees was fired in February, Provectus' board hired outside accountants to look into his travel expenses and reimbursements. The investigation found the following:
In 2015, Dees received $898,430 in travel expense "advances." He submitted receipts for that "travel" totaling only $297,170, and most of those receipts "did not appear to be authentic."
In 2014, Dees received $819,000 for travel expense "advances" but didn't submit any travel receipts at all.
In 2013, Dees received $752,034 for travel expenses "advances." He submitted receipts to account for $54,034 of the travel but again, Provectus' investigation found those receipts to be faked.
The amount of money allegedly embezzled by Dees from Provectus over three years is staggering, especially for a company with three full-time employees which has struggled to raise small amounts of money to remain solvent.
Provectus, in its 10-K, does not say where the money given to Dees for "travel" actually ended up. [We can guess the obvious answer.] However, the company does consider all the travel-related expenses of Dees to be "theft loss" and the missing money is being reported to the Internal Revenue Service as extra income to Dees.
That'll be a Form 1099 MISC Dees will have trouble explaining.
Provectus is not the innocent victim of Dees' alleged plundering. Another executive at the company (not identified) approved the travel expense advances given to Dees without any supportive documentation, according to Provectus' 10-K. In essence, Dees asked one of his fellow company executives to write him big checks for travel advances, and that someone just wrote the checks, no questions asked.
In the arcane language of federal securities law, this means Provectus has "material weakness over its internal controls of financial reporting." It's illegal to make a personal loan to an executive or director of a public company.
When the feds call, and they will, Provectus has to explain how $2.5 million in personal loans -- "advances" -- to its now-fired CEO just walked out the door.
Adam Feuerstein writes regularly for TheStreet. In keeping with company editorial policy, he doesn't own or short individual stocks, although he owns stock in TheStreet. He also doesn't invest in hedge funds or other private investment partnerships. Feuerstein appreciates your feedback; click here to send him an email.