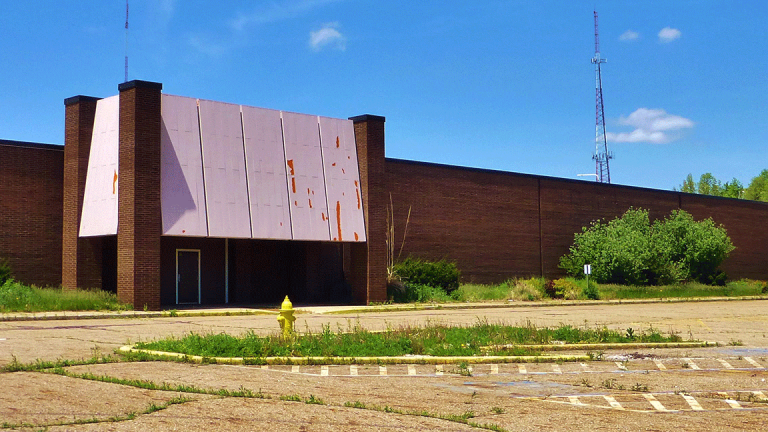 3 Things to Know About the Stock Market Before Tomorrow Happens
Bitcoin, Ethereum, Litecoin...this is basically what most in business news are focused on right now. You have to be kidding. What about General Electric's stock!?
And today, litecoin steals the spotlight from bitcoin. Wait, what is litecoin?
Huh?
Hat tip to TheStreet's Kinsey Grant for being all over all things cryptocurrency today.
Today, traders weren't able to buy and sell litecoin and ethereum on Coinbase, one of the most popular wallet providers in service. Crypto traders used Twitter to sound off about Coinbase after the company disabled buying and selling for litecoin and ethereum sometime in mid-morning.
Did you expect anything else? Litecoin, which ranks fourth in market cap size among its crypto peers, has surged over 120% since Dec 10. Gains in litecoin tally over 7,200% since the start of this year. Ethereum traded to $610.29 Tuesday, up over 7,700% for the year. 
Amid the impressive rally, litecoin creator Charlie Lee on Monday offered a sobering warning to his 324,000 Twitter followers: litecoin is "extremely risky."
Somehow I think Wednesday will be equally as nuts for these digital currencies. 
Sears Is a Disaster
I know three things in this world incredibly well. Exercises that will spark muscle growth. Two, stocks. And finally, Sears SHLD. I have been tracking the death of Sears for more than 10 years. After a while, you just know what the company is trying to succinctly tell investors in press releases. 
So, it's with a reasonable degree of confidence that I can say Sears coming out this evening with a deal to push out a debt maturity from 2018 to 2019 is a HUGE negative. It's a huge negative on how the dying retailer's holiday season is fairing. It's a huge negative on how the company views its 2018 potential. All in, it's a huge sign Sears could be hanging going out of business sales in many more stores in 2018. 
To receive the FREE "Morning Jolt" daily newsletter, click here.
Sears stock tanked almost 6% today likely as the plans were leaked. If the stock doesn't nosedive on Wednesday it would be surprising. Like I said, I know Sears. 
Will Stocks Ever Decline?
Don't look for the stock market to mysteriously plunge into Christmas.
According to Fundstrat, the macroeconomic backdrop hasn't materially changed much in the past few weeks and equity markets are in "resilient uptrends," for the long-, intermediate- and short-term. Plus, 10-year bond yields have maintained a narrow trading range.
"One minor technical development to highlight and monitor in the coming weeks," Fundstrat said, "is intermediate-term momentum indicators, tracking 1-2 quarter shifts, given they are showing very early signs of stalling as the S&P 500 nears resistance (~2,700.)" But the analysts added that there is still no evidence of "decay" in the index's price trend, relative performance uptrend or advance-decline line.
Stop hating the market, bears.
More of What's Trending on TheStreet: