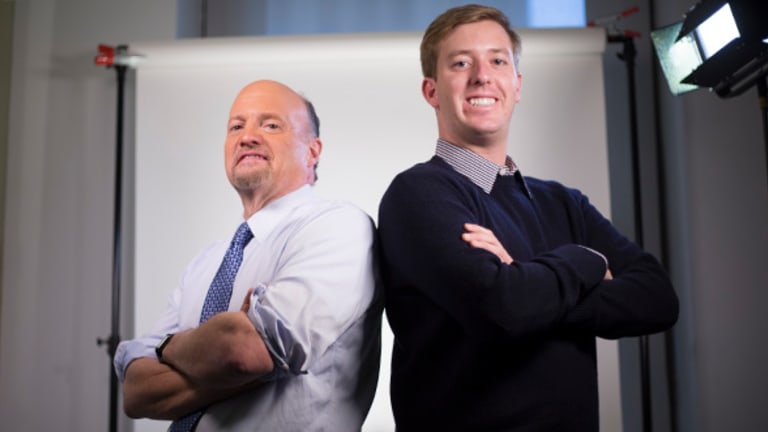 Tough Market Got You Down? TheStreet's Open House Is the Lift You Need
Are you ready for a wealth of subscription products for free? Check it out now throughout Super Bowl weekend until 11:59 p.m. Monday.
The market was so rough last week that it would be tempting to forget about stocks and spend your spare time rehashing Denver's Super Bowl victory. But if you did that, you'd be missing a tremendous opportunity to get out in front of the market turmoil with the best minds in the business. TheStreet is running its Open House from now until 11:59 p.m. EST on Monday, Feb. 8.
For a limited time, you will get free access to every stock idea and trading strategy from Jim Cramer, Jack Mohr, Doug Kass, Michael Khouw and the rest of TheStreet's Wall Street "Dream Team."
This all-access pass could cost up to $5,000 a year. We're giving you FREE access to help you become a better investor!
That means you can enjoy a full slate of TheStreet's premium content written by investors who have one goal in mind -- to win. You'll see TheStreet's premium portfolio managers debate which stocks have the most potential in the short term as well as for the next five to 10 years.
You don't want to get burned in this market, so get your game on and check out TheStreet's premium publications, including Action Alerts PLUS, Jim Cramer's multi-million-dollar charitable trust portfolio. Investors can also sign up to read RealMoney's take on the markets, in real time.
CLICK HERE for the open house, which includes:
Action Alerts Plus: See where Jim Cramer invests his own money. Get access to every holding in Jim's multi-million-dollar charitable trust portfolio and find out what he is saying about Apple (AAPL) - Get Apple Inc. Report , Alphabet (GOOGL) - Get Alphabet Inc. Class A Report , Facebook (FB) - Get Meta Platforms Inc. Class A Report and every holding in the portfolio.
Stocks Under $10: Discover high-quality, low-dollar stocks with 50% to 100% potential upside. David Peltier digs deep into corporate financials, management assessment and technical analysis to uncover high-quality, low-dollar stocks flying under Wall Street's radar.
Trifecta Stocks: In one of TheStreet's newest services, every recommendation goes through three layers of intense scrutiny -- quantitative, fundamental and technical analysis -- to maximize profit potential and minimize risk of loss. In the last two years, Trifecta Stocks is up an astounding 44.7%!
Real Money Pro: Jim Cramer missed the trading floor so much he created one at Real Money Pro. Get the very best investment advice, market commentary, CEO interviews and research from Jim Cramer, Doug Kass and a team of the brightest minds on Wall Street.
Remember, the Open House starts Thursday, Feb. 4, at 9 a.m. and runs through Monday, Feb. 8 at 11:59 p.m. EST. Don't miss it.