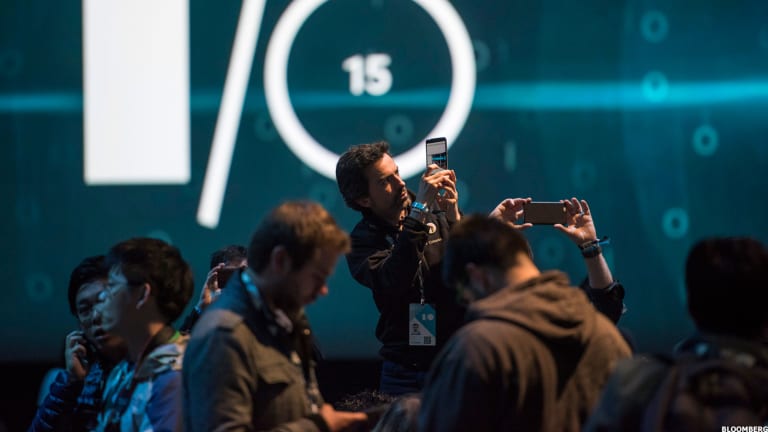 TheStreet is Hiring Technology Reporters to Work in San Francisco
TheStreet is seeking tech reporters in Silicon Valley.
TheStreet, Inc., (NASDAQ: TST) an award winning financial media company recently named on Folio's list of Top Places to Work in Media, is seeking a Technology Reporter in the San Francisco area, who will be responsible for reporting and writing on corporations within the Technology sector by utilizing their in-depth knowledge of the latest technology trends. The reporter will be responsible for using multimedia platforms to complement stories, including the use of Web video, podcasts, graphics, photos and social media. This is a fast-paced and innovative environment, often with multiple competing deadlines, so the ability to diligently multi-task is an invaluable skill.
Responsibilities:
Track and report on major corporations in the technology sector and the industry on topics including gadgets, apps, software, and networking
Provide real-time coverage and produce daily updates on the latest trends and events impacting the business and financial world
Identify, recommend and develop feature stories surrounding the latest developments in technology
Implement digital journalistic strategies to enhance reports and engage audience interests.
Identify and develop relationships with new information sources.
Qualifications:
Bachelor's Degree in English, Journalism, or related field
Advanced knowledge of financial markets and intermediate knowledge of financial statements
5 years of experience in technology writing at an influential news organization
Advanced understanding of financial news and knowledge of current events is a must, especially with regard to new technology trends
Possess an understanding and interest of the stock market and Wall Street
Prior journalistic experience in an online or print medium at a recognized news organization
Experience with video and other social media platforms
Ability to write quickly, concisely and accurately under daily deadlines
Focused, organized, industrious and inquisitive
To apply:

Please send your resume and salary requirements with "TechReporter-Art" in the subject line to resumes@thestreet.com.
This article was written by a staff member of TheStreet.