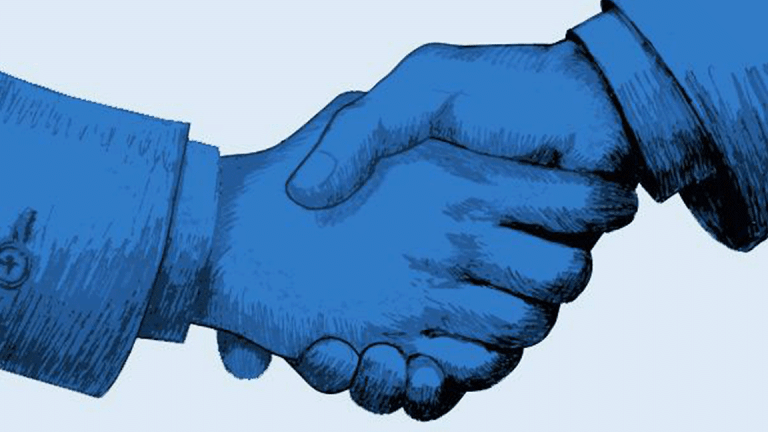 TheStreet Agrees to Approximately $34 Million Takeover Deal
Company plans to sell itself to TheMaven for $6.19 to $6.47 per share in cash.
TheStreet Inc. (TST) - Get TheStreet, Inc. Report announced an agreement Wednesday to be acquired by a subsidiary of TheMaven (MVEN) for $16.5 million in cash. Combined with some other considerations, the purchase values the company at $33 million to $34.5 million.
"This is a good outcome for TheStreet's shareholders," Eric Lundberg, TheStreet's chief executive officer and chief financial officer, said in announcing the deal. "After taking into account the ongoing development needs and operating costs of the remaining consumer business as a stand-alone public company, we believe this agreement represents the best way to maximize value to TheStreet shareholders."
Under terms of the agreement, investors will receive cash from Maven, and also a special distribution equal to the cash held by TheStreet immediately prior to the deal's closing (less any excluded liabilities agreed to between the parties). Additionally, stockholders will receive a special "contingent value right," or "CVR." This will entitle them to a pro-rata portion of funds held in escrow from TheStreet's previous sale of its RateWatch and BoardEx/TheDeal businesses.
All told, investors can expect a total cash consideration of $33 million to $34.5 million, or $6.19 to $6.47 per share. That represents a 7.8% to 12.6% premium over TheStreet's seven-day weighed average price of $5.74 as of Tuesday, the day before the deal's announcement.
The news sent TST shares up 6.6% to $6.06 a share, although MVEN ended unchanged at 42 cents a share.
Founded by James Cramer in 1996, TheStreet provides financial news and information through its flagship site TheStreet.com and several subscription-based premium products.
(This article has been updated with closing stock prices.)
This article was written by a staff member of TheStreet.