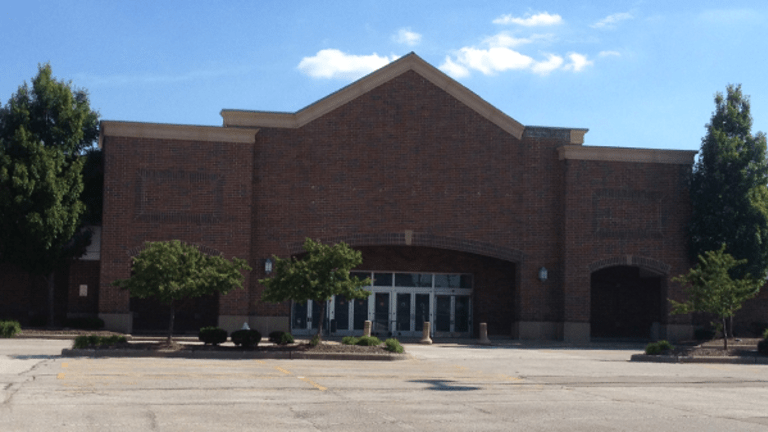 These Two Troubled Retailers Could Be the Next to Vanish
The year hasn't started well for the retail sector.
The year hasn't started well for the retail sector.
HHGregg (HGG) and Gordmans Stores (GMAN) - Get Report look like they have one foot in a grave that houses the remains of Linens N' Things, Blockbuster, Circuit City and RadioShack. 
Gordmans, the operator of 106 everyday value price department stores in 22 states, is preparing to file for bankruptcy relief under Chapter 11, sources told Bloomberg. Gordmans, like so many other retailers, is struggling to navigate dwindling mall traffic and bring consumers back to brick and mortar stores from e-commerce. The retailer, which was acquired by private equity firm Sun Capital Partners in 2008, has about $85 million in debt and has seen its stock crash 86% over the past year.
Meanwhile, HHGregg, the struggling appliances, electronics and furniture retailer could be nearing a Chapter 11 filing sometime this week, according to a report from Bloomberg. Two weeks ago, the company announced plans to close three of its distribution centers and 88 stores as part of an out-of-court restructuring process. It will shutter its distribution and delivery centers in Brandywine, Md., Miami and Philadelphia, while store closures are slated for New Jersey, Florida and Virginia, among other states.
Jim Cramer sat down recently with four market experts to talk about how to play the Trump tax plan. Click here to check out their recommendations.
A spokesperson for HHGregg didn't immediately return a request for comment. A Gordmans Stores spokesperson declined to comment. 
To be sure, the retail sector remains in a precarious position right now. 
Moody's Investors Service recently said nearly 14% of its retail and apparel portfolio is now comprised of distressed issuers, which is the largest number since the Great Recession. The 19 names in Moody's portfolio have well over $3.7 billion in debt maturing over the next five years, with some 30% of that coming due by the end of 2018.
S&P Global Ratings is fresh off issuing downgrades on four retailers: department store operator Macy's (M) - Get Report , luxury retailer Neiman Marcus, young-women's fashion chain Charlotte Russe and thrift store operator Evergreen AcqCo1.
Macy's was cut to BBB- from BBB, which is one level above junk bonds. The ratings change comes after the company reported weak fourth-quarter results, partially due to soft holiday sales.
"The downgrade reflects our view of the company's weakened operating performance and competitive standing given the ongoing industry challenges, such as sustained low-customer traffic, increased price transparency and unrelenting competition from online, fast-fashion and off-price retailers," credit analyst Helena Song said.
For good measure, money-losing Sears Holdings Corp. (SHLD) shares have dived about 19% so far this year on fears surrounding its viability.