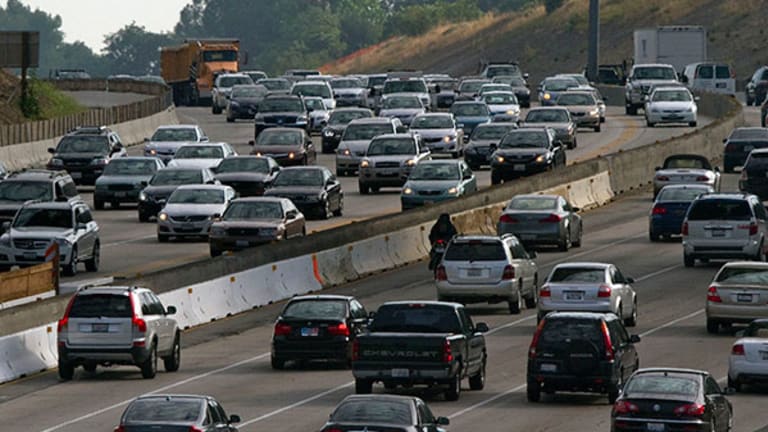 These Infrastructure Funds Are Worth Exploring
These construction and infrastructure investments could take off if proposed government spending goes through.
One of the most positive developments to come out of the election was that both President-Elect Donald Trump and Democrats agreed on the need for infrastructure spending. This may present investors with an overlooked category of investments with great potential for years to come.
Infrastructure companies are businesses that build highways, rail lines, ports, dams and other public works. It's an enormous global market that has languished for years, but that is ripe for expansion. Trump is calling for a U.S. infrastructure financing budget of over $500 billion for new projects -- twice Hillary Clinton's figure.
That could be only for starters, too. A 2013 report from the American Society of Civil Engineers, the latest, graded U.S. infrastructure as a D+. ASME put a price tag on the needed work at over $3 trillion through 2020.
Investors should proceed with caution though. The spending may never happen or may not live up to expectations. Also, they always run the risk in a big industry of picking the stocks of companies that don't get the contracts.
Investors may however, improve their odds by investing in infrastructure mutual funds and ETFs that spread investors' money around. The returns for picking right may be exceptional and relatively secure in the long run because these companies work on long-term projects and the revenue keeps flowing in.
It also helps to find funds that can make any wait bearable and even profitable. Several ETFs stand out for their relatively low cost, modest risk and reasonable yields. They include the Guggenheim S&P High Income Infrastructure ETF (GHII) - Get Invesco S&P High Income Infrastructure ETF Report , iShares S&P Global Infrastructure Index Fund (IGF) - Get iShares Global Infrastructure ETF Report and FlexShares STOXX Global Broad Infrastructure Index Fund (NFRA) - Get FlexShares STOXX Global Broad Infrastructure Index Fund Report .
The Guggenheim GHII fund should be the front runner in the trio. It's new -- two years old -- like many infrastructure funds, but unlike many of them, it has shown promise in sluggish times for infrastructure spending, with a gain of 14% for the past year. It comes with an attractive yield of 4.5% -- more than twice the average of the companies in the S&P 500. Moreover, the risks of owning the shares are relatively low, with a beta of 0.76. Its cost is manageable, with an expense ratio of 0.45%.
The iShares infrastructure ETF IGF is one of the oldest infrastructure funds. It has chugged along without its shares showing a loss over the past year or five years, while paying investors a yield of 3.35%. It has a modest expense ratio of 0.47% and a beta of 0.74.
The FlexShares fund NFRA is another relatively new fund. It's four years old. Its shares are above its debut price, while providing a yield of 2.5%. It's another low-cost, low-risk fund, with an expense ratio of 0.47% and a beta of 0.65.
You're not likely to lose any sleep holding any of these ETFs, while you may have big dreams.
This article is commentary by an independent contributor. At the time of publication, the author held no positions in the stocks mentioned.