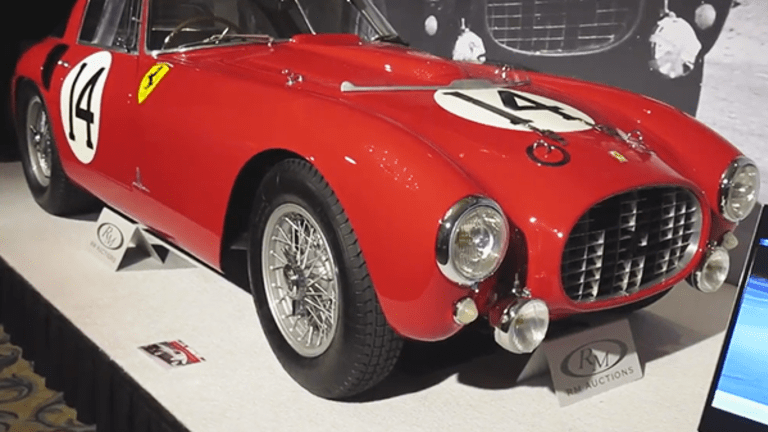 These Classic Cars Worth Over $300 Million Are Now for Sale at Pebble Beach
Here comes some big numbers at Pebble Beach,
Here comes some big numbers at Pebble Beach,
Car fans, this is your weekend. 
It's no big secret that car lovers are willing to shell out big bucks for the perfect hot rod to complement their collections, but RM Sotheby's Monterey Car Week auction takes auto spending to a whole new level.
The annual event sends car lovers flocking to Pebble Beach, California. Offering 100 cars, last year's auction generated an impressive $117.9 million in sales, according to AutoWeek.
With an enormous collection of classic cars including models from Porsche (POAHF) , Ferrari (RACE) - Get Report and Aston Martin, this year's edition is guaranteed to have participants digging pretty deep into their wallets. A classic, never dies, but unfortunately the same can't be said for your savings account.
Sotheby's will be joined this weekend by other well-known auctions at Pebble Beach such as Mecum. All in, the auctions are expected to generate about $290 million in sales, according to collector car insurance and valuation-tracking company Hagerty. The figure would be down from $338 million last year due to fewer seven- and eight-figure vehicles being offered, as opposed to a downturn in the collector car market.
More of What's Trending on TheStreet:
Like Rats Off a Sinking Ship, Steve Bannon Out at White House
10 of the Most Worthless And Expensive Olympic Venues of All Time