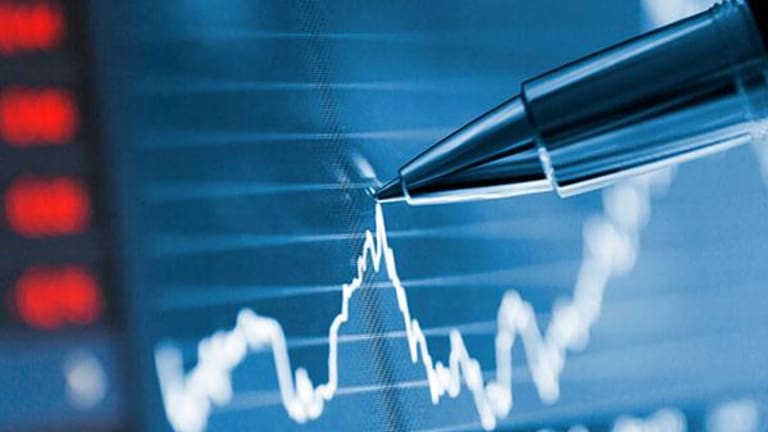 These 7 Small-Cap Growth Stocks Have Big Upside Potential in 2017
A screen based on James O'Shaughnessy's research combines four simple, yet powerful fundamental factors in an effort to find these seven opportunities.
Editors' pick: Originally published Dec. 28.
In a 2014 Bloomberg View interview with Barry Ritholtz, legendary investor James O'Shaughnessy summarized the human condition as it relates to investing: "Let's be wise in the Socratic sense, by knowing how little we know."
Some, including Ritholtz, would argue that O'Shaughnessy's highly celebrated book What Works on Wall Street (1996) blazed a trail in the quantitative-investment realm.
In it, the famous investor documented findings from his extensive study of dozens of investment strategies, conducted using Standard & Poor's' Compustat database, to back-test a host of quantitative approaches over several decades. In addition to finding out how certain strategies performed in terms of returns, O'Shaughnessy's study also allowed him to determine the level of risk or volatility associated with these strategies.
He told the founder of Ritholtz Wealth Management that the timing of his book was just lucky.
"If Ben Graham had computers, he would have written the book," O'Shaughnessy said.
One component of his approach is known as the Cornerstone Growth Strategy, a straightforward investment model that incorporates four criteria.
These four steps are:
Market capitalization. This must be at least $150 million to guard against illiquidity, yet it includes small growth companies.
Earnings-per-share persistence. Earnings per share before extraordinary items must have increased in each of the past five years.
Price-sales ratio. This number be less than 1.5 to be acceptable.
Relative strength: The stock must be among the top 50 of those that pass the previous three criteria.
Using our O'Shaughnessy-inspired Cornerstone Growth Strategy stock screening model, we have identified the following seven high-scoring stocks:
| | | | | |
| --- | --- | --- | --- | --- |
| Company | Ticker | Market Cap (millions) | Price-Sales Ratio | Relative Strength |
| Swift Transportation | | $3,240 | 0.8 | 91 |
| Brink's | | $2,103 | 0.7 | 80 |
| IES Holdings* | | $425 | 0.6 | 93 |
| Burlington Stores | | $6,186 | 1.1 | 94 |
| Star Gas Partners | | $594 | 0.5 | 82 |
| Huntington Ingalls Industries* | | $8,571 | 1.2 | 80 |
| SAIA* | | $1,156 | 1.0 | 94 |
 *In addition to passing our O'Shaughnessy-inspired screen, the following picks scored well under other guru-based strategies.
1. Huntington Ingalls Industries
This company designs, build, overhauls and repairs ships for the U.S. Coast Guard and U.S. Navy and designs and builds nuclear-powered aircraft carriers, amphibious assault and expeditionary warfare ships for the U.S. Navy.
The company scores well under our Peter Lynch-based model, due to the relationship between the stock's price-earnings ratio and its P/E to growth ratio, and earmark of his strategy. Huntington Ingalls Industries' PEG ratio is favorable at 0.61, compared with the maximum level allowed of 1.
2. IES Holdings
Through its subsidiaries, IES Holdings provides technology infrastructure, electrical installation, and electrical and mechanical designs and solutions for the commercial, industrial and residential.
The company scores well under our Kenneth Fisher-based stock screening model based on its low price-sales ratio as well as modest debt-equity ratio of 13%. Positive free cash per share of $1 reflects that the company could withstand three years of losses, and the three-year average net profit margin of 7% is above the 5% minimum requirement.
3. SAIA 
This company provides a range of less-than-truckload, non-asset truckload, expedited and logistics services across the U.S.
The stock is favored by our Fisher-based strategy, given its price-sales ratio of 0.96, based on trailing 12-month sales, which is comfortably within the preferred range of 0.75 and 1.5. The debt-equity ratio of 20.10% is considered acceptable under this model, and long-term growth in earnings per share of 50.44% well exceeds the minimum requirement of 15%.
Free cash flow per share of $2.21 would be sufficient to sustain the company through three years of losses, as required under this model.
At the time of publication, John Reese and/or his clients were long HII.