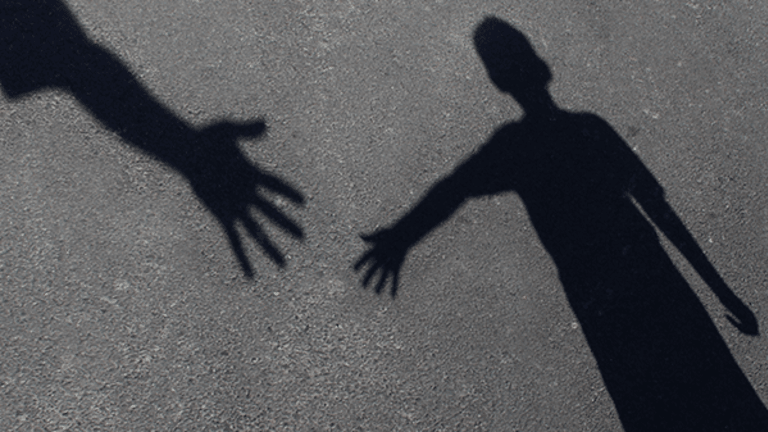 There's a Shadow Rally Taking Place Right Now in the S&P 500
Stock-picking still matters, however.
There's a "shadow rally" taking place right now in the S&P 500.
We're only a handful of trading days into 2017, but already this year is bringing about some impressive performance in the big market indices. Don't be thrown off by the small price performance we've seen so far in the S&P 500 -- as I write, one in six S&P components is already up 5% or more since the calendar flipped to January.
It's an important reminder that stock picking still matters in this market. The performance gap between the leaders and the laggards isn't closing in 2017 -- and the good news for investors is that some of the biggest stocks on Wall Street look primed to push into breakout territory this week.
To find the stocks that look primed to become performance leaders in January, we're turning to the charts for a technical look at five big stocks that are signaling breakouts (and when to buy them).
First, a quick note on the technical toolbox we're using here: technical analysis is a study of the market itself. Since the market is ultimately the only mechanism that determines a stock's price, technical analysis is a valuable tool even in the roughest of trading conditions. Technical charts are used every day by proprietary trading floors, Wall Street's biggest financial firms, and individual investors to get an edge on the market. And research shows that skilled technical traders can bank gains as much as 90% of the time.
Every week, I take an in-depth look at big names that are telling important technical stories. Here's this week's look at five big stocks to trade...
Boeing 
Up first on our list of big-cap breakout trades is $99 billion aerospace giant Boeing  (BA) - Get Boeing Company Report. Boeing has been a strong outperformer in recent months, climbing 20% higher since the middle of October. But don't worry if you've missed that move - a classic price setup is pointing towards a second leg higher in this stock.
Boeing is currently forming an ascending triangle pattern, a bullish continuation setup that's formed by horizontal resistance up above shares at $160 and uptrending support to the downside. Basically, as Boeing has bounced in between those two technically significant levels since December, shares have been getting squeezed closer and closer to a breakout through that $160 price ceiling. When Boeing pushes through $160, we've got our buy signal.
Relative strength, the indicator down at the bottom of Boeing's chart, adds some extra upside confidence to this trade right now. That's because our relative strength line has been in an uptrend since mid-September, signaling that Boeing is outperforming the rest of the market. As long as that relative strength uptrend stays intact, Boeing looks predisposed to outperform.
Schlumberger 
The exact same price setup is in play in shares of $117 billion oilfield services stock Schlumberger (SLB) - Get Schlumberger NV Report. Like Boeing, Schlumberger has been outperforming lately, culminating with a textbook example of an ascending triangle setup that's pointing to higher ground for this energy giant.
For Schlumberger, a holding in Jim Cramer's Action Alerts PLUS portfolio, the big breakout level to watch comes up at $86.50.
What makes that $86.50 level so important for this stock? It all boils down to buyers and sellers. Price patterns, like this ascending triangle setup, are a good quick way to identify what's going on in the price action, but they're not the ultimate reason shares look attractive here. Instead, the "why" is driven by basic supply and demand for Schlumberger's shares themselves.
The $86.50 resistance level is a price where there has been an excess of supply of shares; in other words, it's a spot where sellers have previously been more eager to step in and take gains than buyers have been to buy. That's what makes a breakout above $86.50 so significant - the move means that buyers are finally strong enough to absorb all of the excess supply above that price level.
Unilever 
Shares of $122 billion consumer stock Unilever (UL) - Get Unilever Plc Reporthave been anything but "leading" in recent months. Since peaking in September, this big stock has lost more than 15% of its market value, underperforming the S&P 500 by approximately 20%. That's the bad news - the good news is that Unilever could finally be in store for a reversal.
That's because Unilever has spent the last several months forming a rounding bottom, a bullish reversal setup that looks just like it sounds. The rounding bottom signals a gradual shift in control of shares from sellers to buyers - and it triggers when the resistance range marking the top of the pattern gets taken out. For UL, the buy signal comes on a breakout above $41.50.
At a glance, Unilever's chart looks a little "gappy." Don't get thrown off by that choppy appearance to UL's daily trading - those gaps, called suspension gaps, are caused by overnight trading on the Euronext and London Stock Exchange. They can be ignored for trading purposes.
FedEx 
It doesn't get much simpler than the price action we're seeing this winter in shares of FedEx (FDX) - Get FedEx Corporation Report. In the last year, FedEx has rallied more than 40% higher, climbing in a well-defined uptrending channel that's still intact today. From here, it makes sense to buy the next bounce higher.
FedEx's price channel is formed by a pair of parallel trendlines that have corralled 99% of this stock's price action stretching back over the last 12 months. So far, every test of the bottom of the channel at trendline support has provided investors with a low-risk buying opportunity before FedEx's next up-leg. Now, as shares hover around support for the seventh time, the next bounce higher is our buy signal.
Actually waiting for that bounce is important for two key reasons: it's the spot where shares have the most room to move up before they hit resistance, and it's the spot where the risk is the least (because shares have the least room to move lower before the channel breaks, invalidating the upside trade). Remember, all trend lines do eventually break, but by actually waiting for the bounce to happen first, you're ensuring FedEx can actually still catch a bid along that line before you put your money on shares.
China Mobile 
Last on our list of big-cap breakouts is China Mobile  (CHL) - Get China Mobile Ltd. Report. This $224 billion ADR has been a pretty conspicuous underperformer over the last several months, shedding more than 13% of its market value since October. But it looks like the selling has run its course - a classic bullish reversal pattern is signaling higher ground in China Mobile.
China Mobile has actually been forming an inverse head and shoulders bottom since mid-November, building up buying pressure near the same lows that shares previously hit back in May. The inverse head and shoulders pattern indicates exhaustion among sellers, and it's formed by two swing lows that bottom out at approximately the same level (the shoulders), separated by a lower low (the head). The buy signal gets triggered on a move through China Mobile's neckline at $55 - shares are within grabbing distance of that breakout level today.
Price momentum, measured by 14-day RSI, is the side-indicator to look at in China Mobile. Our momentum gauge has made a series of higher lows during this stock's rounding bottom setup, a bullish divergence that indicates buyers are stepping in behind the scenes. If China Mobile can secure a close above $55 this week, it becomes a buy.
At the time of publication, author had no positions in the stocks mentioned.