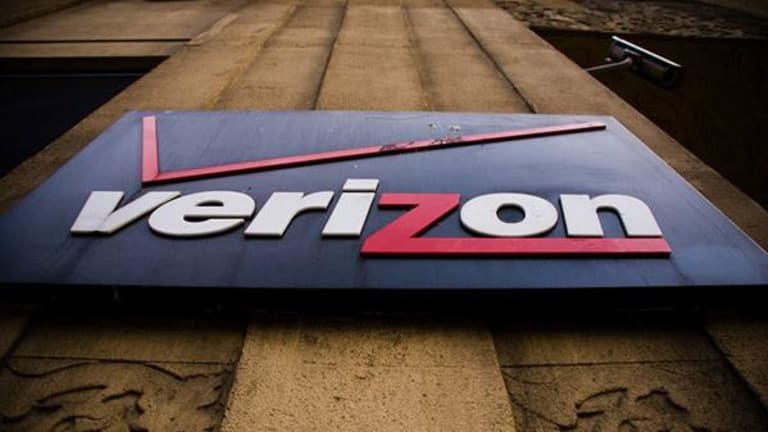 These 5 Big Stocks Look Ready for Blastoff in 2017
These stocks are showing short-term gain catalysts and longer-term growth potential. Here's how to trade them.
21.7%: that's how much the big S&P 500 index has handed investors from a total returns standpoint in the past 12 months, basically doubling 2016's return by just sitting out the correction in the first couple weeks of last year.
That breakneck performance also pretty much guarantees that anyone who's been long stocks as an asset class is better off than they were a year ago.
As I write, the S&P is hovering just below its all-time highs, positioning that bodes well for the broad market--when stocks are hitting highs, it creates a psychological positive feedback loop for stocks, begetting even more highs. Put simply, the wind is at Mr. Market's back right now.
But while a rising tide is likely to continue to lift all boats, some stocks are better positioned for upside than others. And so, as stocks continue to test uncharted territory this January, we're turning to a fresh set of "Rocket Stocks" that look ready for blastoff in the weeks ahead ...
In case you're not familiar, Rocket Stocks are our list of companies with short-term gain catalysts and longer-term growth potential. To find them, I run a weekly quantitative screen that seeks out stocks with a combination of analyst upgrades and positive earnings surprises to identify rising analyst expectations, a bullish signal for stocks in any market. After all, where analysts' expectations are increasing, institutional cash often follows. In the past 383 weeks, our weekly list of five plays has outperformed the S&P 500's record-breaking run by 78.60%.
So, without further ado, here's a look at this week's Rocket Stocks.
Verizon Communications
Up first on our list of Rocket Stocks this week is communications giant Verizon Communications (VZ) - Get Free Report. Verizon has been a strong performer in the past year, handing investors nearly 19% gains in the trailing 12 months. Importantly, the firm also pays out a 4.4% annual dividend check at current price levels, providing an important source of investment income in an environment where that's been hard to come by ...
And while the Fed's call to hike interest rates for the second time in as many years last month has been seen as a threat to dividend stocks, investors are coming to the realization that the small, incremental hikes in interest rates don't pose as big a threat to their income portfolios as previously feared.
One reason that's true in Verizon is this stock's ability to throw off huge cash flows that are reactive to market rates. Verizon's core business is mobile communications--Verizon is the biggest cellular phone carrier in the country, with more than 113 million retail wireless connections. The firm is also the local phone company for around 25% of the U.S., providing fixed line phone, TV, and internet services. By being the biggest, the firm has a huge installed base that it can use to spread out infrastructure costs, providing network quality and coverage that smaller rivals can't.
The next gen FiOS fiber-to-home network is a pricey investment for Verizon, but it's also one that's beginning to pay off long-term. The sale of many of Verizon's legacy fixed line assets at the same time it's pouring money into the fastest home and business data speeds on the market should prove to be prudent as more consumers push an increasing chunk of their content consumption online. Shares of Verizon managed to catch a bid at the end of last week--look for a retest of prior highs from the start of January later this week.
MasterCard Inc.
No two ways about it, MasterCard Inc. (MA) - Get Free Report is in "breakout mode" right now. Shares of the giant payment network hit all-time highs on Friday, following a breakout that pushed shares above $107 at the start of the month. Since then, this stock hasn't looked back--and that bullish momentum is likely to propel investors even higher as we round the corner into February.
MasterCard is the second-largest electronic payment network in the world, behind industry standard bearer Visa (V) - Get Free Report . But while MasterCard is a distant second, its stock has been outperforming its larger peer materially in the past six months. MasterCard stands to benefit from the ongoing shift away from cash and over to electronic payments. That macro tailwind has been providing fast growth for MasterCard, as transaction volumes have grown by double-digit rates for each of the past several years. Because MA is the card network, not the card issuer, it doesn't face adding credit risk to its balance sheet to increase its scale.
The payments business is a positive feedback loop--consumers carry MA-branded cards because of high acceptance rates at stores, and stores accept the cards because customers carry them. MasterCard's capacity is able to handle 140 million transactions per hour, giving it ample room to continue to grow without the need for onerous additional costs. Buyers are clearly in control of shares this week--and it makes sense to join them.
Netflix Inc.
Last week was a big one for $59 billion internet video company Netflix Inc. (NFLX) - Get Free Report. The firm reported fourth-quarter earnings numbers on Wednesday, moving higher on better-than-expected subscriber growth. The firm expects global subscribers to reach 99 million by the end of the first quarter, fueled largely by the success of the firm's popular original content. Despite a 33% upside move in the past 12 months, it's not too late to jump on the Netflix rally.
Netflix's streaming video business has become the standard that peers are scrambling to emulate, and the service is likely to continue to keep subscriber retention high even as rivals roll out their own streaming video-on-demand services. Besides the critically acclaimed original content, innovative features, like offline viewing, have helped to drive utilization from subscribers. That's a big part of why, today, the average Netflix subscriber watches more than 90 minutes of video per day.
Management has set their sights on international growth lately, expanding the service's reach to every country worldwide except China (due to regulatory hurdles, Netflix plans to license content to existing service providers in China rather than operate their own service there for the time being). International streaming revenues reached 36% of the firm's total sales in the most recent year-end, up from just 16% in 2013. That fast-paced growth should continue to translate to Netflix's share price in 2017.
Adobe Systems Inc.
Adobe Systems Inc. (ADBE) - Get Free Report continues to be a company in transition--and that's a very good thing for shareholders. Adobe is a software company whose tools are used by creative and marketing professionals to make and promote digital content. The firm's best-known content creation applications include Photoshop, Acrobat, Dreamweaver and After Effects, tools to create images, videos, page layouts and Web sites.
As the standard toolbox for creatives, Adobe has a built-in advantage versus rivals--after sinking the time to learn a complicated software package and build a collection of digital assets in a file format, users are less likely to abandon it. Adobe started transitioning away from selling conventional software boxes in 2013, instead pushing users to its Creative Cloud service, which hosts the latest updates of Adobe's applications in the cloud as a subscription product.
There are some very good reasons why the cloud makes sense for Adobe. That move not only smooths out revenues, but it also tamps down the sticker shock of getting access to Adobe's tools, which previously could cost thousands of dollars. That lower barrier to entry should be especially important in emerging markets, where piracy has been a persistent challenge for Adobe. More emphasis on the cloud has also created cemented Adobe's position in web analytics and marketing with its Marketing Cloud.
So far, Adobe's customer adoption in the cloud has been excellent--as more users move to a subscription model, Adobe continues to look attractive for investors in 2017 ...
Blue Buffalo Pet Products Inc.
Last on our list of Rocket Stocks this week is Blue Buffalo Pet Products Inc. (BUFF) , a $5 billion maker of premium dog and cat foods. Americans are spending more on their pets than ever before--and as consumers continue to demand more upmarket offerings for Fido, higher-margin operators like Blue Buffalo stand to benefit in a big way.
This month's high-premium acquisition of pet hospital operator VCA Inc. (WOOF) - Get Free Reportby food company Mars is an important affirmation of that thesis.
Blue Buffalo benefits from many of the same tailwinds that have impacted the natural and organic segments of human food producers in recent years. A renewed focus on whole foods has trickled down to pets, particularly as the economy rebounds and as younger Millennials delay having children longer than previous generations and Baby Boomers look for a fix to empty-nester syndrome. Both groups are getting pets to fill the void--and fueling a 7% compound annual growth rate in pet spending.
From a stock standpoint, Blue Buffalo has been experiencing some strong momentum in the last year--shares are up 56% since this time in 2016. Much of that performance came at the start of last year, though, with shares of Blue Buffalo largely tracking sideways in the intervening months. Since ending a correction in November, shares have been tracking higher in an orderly uptrend, bringing BUFF back within grabbing distance of all-time highs. With rising analyst sentiment in shares of BUFF this week, we're betting on this pet food stock.
At the time of publication, author had no positions in the stocks mentioned.
Action Alerts PLUS, which Cramer co-manages as a charitable trust, is long ADBE.