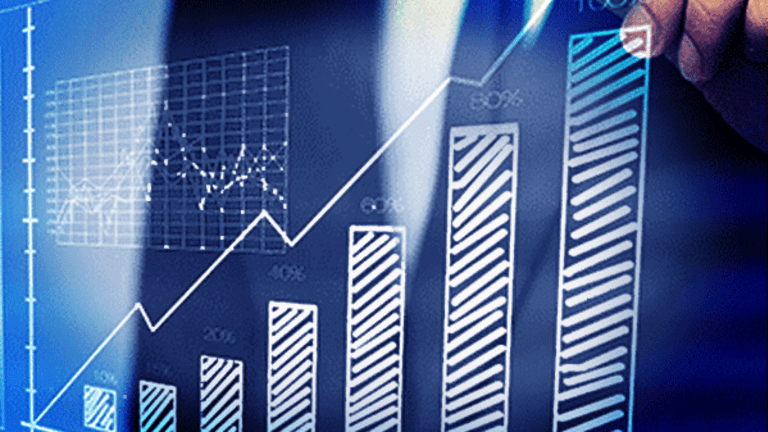 These 3 Stocks Had Eye-Popping Gains in 2016, and More Is to Come
Shares of Ebix, Netflix and Priceline did well in 2016 and hit it out of the park over the past 10 years. And it looks like their runs may continue.
Shares of Ebix, Netflix and Priceline did well in 2016 and hit it out of the park over the past 10 years. And it looks like their runs may continue.
Among the Dow 30 stocks, equipment maker Caterpillar's 39.13% gain this year stood out, even among those that had spectacular gains.
Oil giant Chevron, storied financial behemoth Goldman Sachs and insurance leader United Health also saw gains of more than 30%.
However, some non-Dow 30 stocks delivered solid returns in 2016 and have also had sharp increases over the past 10 years, including these three below.
1. Ebix (EBIX) - Get Report
Software and Internet-based solutions for the insurance industry was never a defining factor for success, until Ebix came along.
Just a handful of competitors match the on-demand nature and scale of Ebix's product portfolio.
Over the past decade, the company's annual revenue has grown 9.13 times to $265 million, while profits rose 13-fold to $80 million.
During this time, Ebix has also maintained gross margins in excess of 70%, in line with the likes of Microsoft.
Shares of Ebix's shares are up about 76% this year and 1,777% over the past 10 years.
2. Netflix (NFLX) - Get Report
Shares of streaming giant, which has battled concerns about slowing U.S. growth recently, have risen by a relatively tame 10% this year.
But the stock is up 3,374% over the past 10 years, implying that for every $10 invested in Netflix, shares grew to almost $340 in a decade.
Evolving from the DVD rental business to a provider of online video streaming, Netflix invests billions every year to create its own content.
3. Priceline (PCLN)
Powered by technology at its core, Priceline and its six primary brands that include agoda.com, Booking.com and KAYAK have truly transformed the sector as a whole.
The stock is up about 15% this year and soared 3,324% over the past 10 years, as annual revenue grew eight-fold and profits increased by nearly 35 times.
Priceline is also one of the few companies that has actually increased its gross margins over this period, going from 35.7% in 2006 to 93.1% last year.
Add to that, an estimated 17%-plus earnings per share growth annually over the next half a decade, and Priceline could well exceed its nearly $74 billion valuation.
---
As an investor facing what promises to be a volatile 2017, you want to be in control of your own destiny. That means being able to predict in advance how much money your investment portfolio will generate. Think it can't be done? Our top analyst has a system that can ensure you will make a profit on more than 80% of your trades. To find out the secret, just click here!
The author is an independent contributor who at the time of publication owned none of the stocks mentioned.