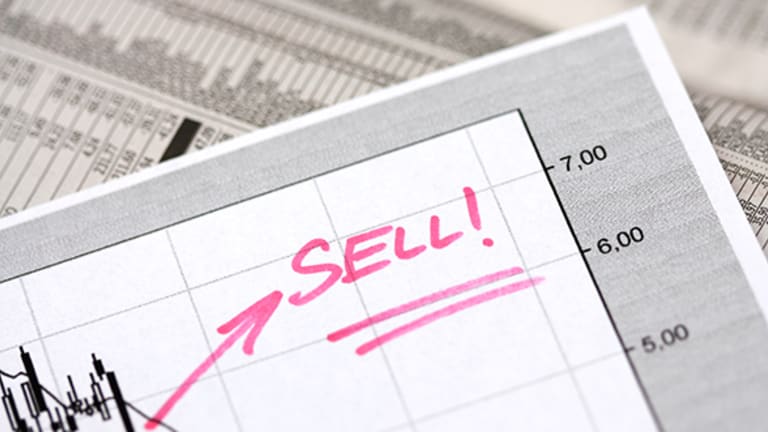 These 3 Big 2016 Losers Look Like They Will Continue to Struggle
As 2017 approaches, investors should be sure to avoid these Wall Street dogs.
As 2017 approaches, investors should be sure to avoid these Wall Street dogs.
Valeant Pharmaceuticals has been mentioned by some observers as the worst biotechnology stock of the year, with a massive loss of more than 85%.
However, the bleeding isn't limited to Valeant Pharmaceuticals. Other stocks have been battered, in some cases even worse than Valeant Pharmaceuticals has been.
Let's look at three and discuss why investors should shun these stocks and look for growth opportunities elsewhere next year.
1. Concordia International (CXRX)
Shares of this orphan drugs specialist have plunged 94% this year, and the company's business model seems as flawed as that of Valeant Pharmaceuticals. And like Valeant Pharmaceuticals, Concordia International, which is known for purchasing patent drugs and selling them at higher prices, faces uncertainty.
From a purported bid by Blackstone that never went anywhere, to a pricing inquiry in the U.K., in addition to numerous analyst downgrades, Concordia International faces a slew of challenges.
Former Chief Executive Mark Thompson quit, and new CEO, Allan Oberman, an experienced Teva Pharmaceutical Industries warhorse, has achieved very little.
After the company withdrew its guidance and wrapped itself in a veil of silence, observers suggested a scenario akin to the SunEdison bankruptcy situation.
Not long after that, Concordia International issued an update mentioning that it was terminating phase 3 trials for a drug, had fired its contract sales team to bring in another one, and would be removed from the Nasdaq Biotech index.
The consensus of eight analysts who follow Concordia International is a sell rating on the stock. In fact, analysts expect the stock to slide another 25%.
2. DryShips (DRYS) - Get Report
Shares of the dry bulk shipper are down 98% this year, a much bigger drop than for peers such as Diana Containerships (down more than 51%), Euroseas (off about 22%) and Seanergy Maritime (down 64.7%).
Last month, DryShips registered fantastic gains due to several positive factors. However, since then, things have taken a turn for the worse, with the company on a knife's edge from a financial perspective.
Despite the tweaking of its balance sheet, DryShips' business model of leasing a fleet of 15 dry bulk carriers on the spot market hasn't yielded great results, notwithstanding hopes for a brighter future.
DryShips carries a heavy debt load and is staring straight into massive equity dilution.
3. Skyline Medical (SKLN)
Shares of this medical waste management company have plummeted 95% this year, a much bigger drop than for peers such as Dextera Surgical (down more than 36%) and Rewalk Robotics (off 79%).
Skyline Medical prides itself on its innovation capabilities in regard to a robust medical direct-to-drain system.
But after the shares had triple-digits gains early this year, they headed south, making it a member of the penny stock cub.
Skyline Medical, hasn't been profitable in 14 years, while consistently diluting equity shares. Plus, the company has sold just a handful of systems including two in the third quarter.
Unless Skyline Medical can sell more products, it will continue to strive to raise capital by diluting shares, an unsustainable strategy.
This stock, teeming with risks with the possibility of more bumps in the road, is best avoided.
---
As an investor facing what promises to be a volatile 2017, you want to be in control of your own destiny. That means being able to predict in advance how much money your investment portfolio will generate. Think it can't be done? Our top analyst has a system that can ensure you will make a profit on more than 80% of your trades. To find out the secret, just click here!
The author is an independent contributor who at the time of publication owned none of the stocks mentioned.