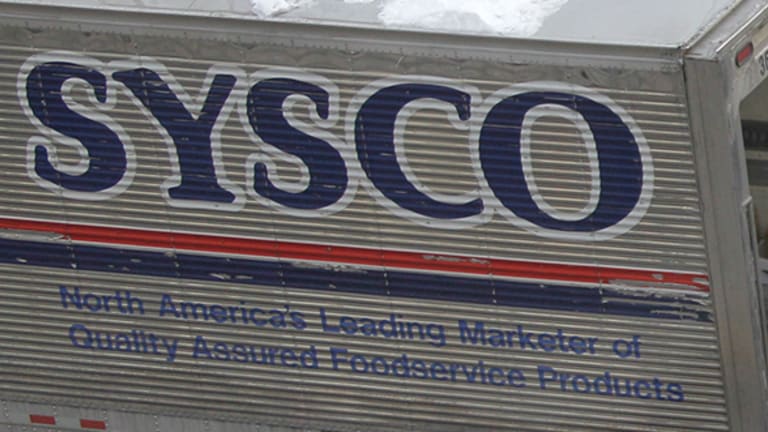 These 2 Companies Help Restaurants Cut Costs as Labor Costs Rise
This sector faces pressure as wages increase. But investing in these two stocks could pad investors' pockets.
This sector faces pressure as wages increase. But investing in these two stocks could pad investors' pockets.
There is a crisis unfolding in the restaurant industry, but those who know how to play it right could profit.
It used to be that working behind the counter of a fast-food joint or waiting tables at a local restaurant was a job for kids seeking pocket change or working to meet school costs. A few bucks an hour in pay and a few more in tips, and everyone was happy.
But more and more adults are working in the restaurant industry.
And as with other workers in the service economy, they aren't making ends meet. The U.S. federal minimum wage is set at $7.25 per hour, which works out to $290 for a 40-hour week or $1,160 per month, before payroll and income taxes.
With the average U.S. rent about $1,231 per month, income from working at restaurants just isn't cutting it anymore.
Local and state jurisdictions are under pressure to raise the minimum wage to as high as $15 per hour. Twenty-nine states and the District of Columbia have minimum wages that are higher than the federal rate, and some cities could boost their rates even higher.
In addition, in many metropolitan markets, there is an influx of trained chefs who are demanding better pay.
Back in the day, young people interested in the restaurant business would start at the bottom and work their way up, learning how to cook along the way. This is how many famous chefs got their start.
But increasingly, there aren't a lot of folks willing to work their way up. Instead, they are going to culinary schools that aren't cheap.
The graduates end up with a lot of debt and expect to be paid well right at the outset.
Although this is good news for workers on all rungs of the restaurant ladder, higher wages would put the squeeze on the restaurant industry and its investors.
However, there are companies that help restaurants trim costs. And their stocks may be the safest way to play the food service industry.
Sysco (SYY) - Get Report provides wholesale fish, fruits, meat, and vegetables, as well as prepared and processed foods. The company serves every segment of the food service industry from the gourmand to the institutional.
Sysco can slash restaurants' costs by streamlining not only the procurement and delivery of food products but also the preparation of food components. That is increasingly important as restaurant kitchens can then reduce the workload behind the scenes, saving wages and addressing worker-count challenges.
The company's revenue has climbed sharply, with gains for the past year running in the double digits. And profitability is also growing as Sysco continues to increase its margins.
In the fiscal second quarter ended Dec. 31, Sysco's gross profit margin increased to more than 19% from 17%. This wasn't accomplished just by watching every dime but through expansion.
In 2015, Sysco attempted to buy peer US Foods. But the purchase was stopped by the Department of Justice over antitrust concerns.
So, instead, Sysco bought Brakes, a move that helped boost the combined firms' global sales by more than 100%.
But even with all this growth, Sysco's shares are cheap, valued at a discount of nearly half the company's trailing revenue.
Competitor US Foods lags Sysco a bit in terms of revenue, but it, too, is cheap, with shares trading at a discount of nearly 74% of trailing revenue.
Performance Food (PFGC) - Get Report is also worth looking at. Like US Foods, this food service company is a steady performer that is undervalued and trading at a deep discount to its revenue.
The restaurant industry can solve some of its labor and wage challenges by getting more work done outside its kitchens. Sysco and its peers present good opportunities for both investors and restaurateurs.
---
As I've just explained, Sysco is a strategic bargain right now. But if you're looking for other growth opportunities, we've found a genius trader who turned $50,000 into $5 million by using his proprietary trading method. For a limited time, he's guaranteeing you $67,548 per year in profitable trades if you follow his simple step-by-step process. Click here now for details.
The author is an independent contributor who at the time of publication owned none of the stocks mentioned.