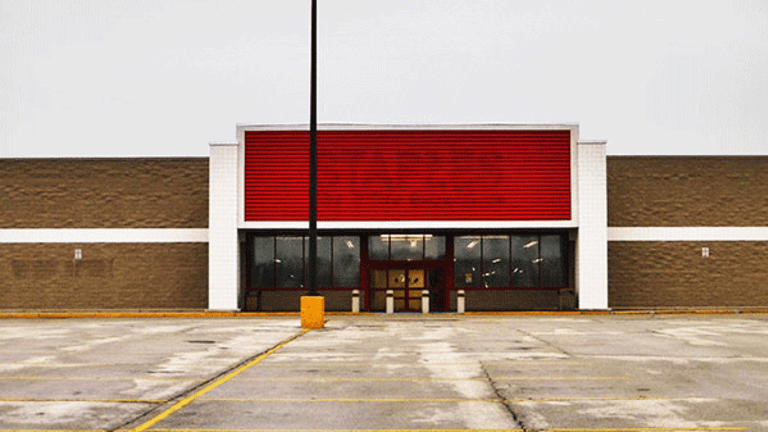 There's Something Bad Happening at Staples That Should Remind Everyone How Bleak Retail Is Right Now
Staples continues to struggle with its sales.
Maybe Staples (SPLS) should play nice with the private equity guys. 
The office supplies giant has rejected a takeover bid from private equity firm Cerberus Capital Management, Bloombergreports. A second private equity group, Sycamore Partners, is still in the running to acquire the office supplies retailer.
Shares of Staples popped as much as 5% to $9.23. In April, Staples reportedly put itself on the sales block. 
Finding a buyer should be priority number one for Staples due to the state of its business.
The company reported that same-store sales, a key retail metric that measures sales from stores open longer than a year, plunged 6% in North America for the first quarter. Last year, Staples saw North America same-store sales drop 5%. The metric hasn't risen since 2006, when sales rose 3%. 
Like other bricks-and-mortar retailers, Staples has battled a consumer shift to buying merchandise online at places such as Amazon (AMZN) . As a result, the company has aggressively closed stores to try and bolster its bottom line. Staples plans to close 70 stores this year, which would bring its store count to about 1,167. Further, Staples has touted a new focus on breakroom supplies like paper towels and bottled water, and has even went so far as to rent out space in its stores to upstart businesses. 
So far, results have been mixed at best. 
Staples reported first quarter adjusted earnings of 17 cents a share, in line with Wall Street forecasts. Net sales 4.9% to $4.15 billion, missing analyst projections for $4.46 billion. 
Click here for the latest business headlines.
Read More Trending Articles:
25 Wealthiest States: What They Export, Whom They Employ