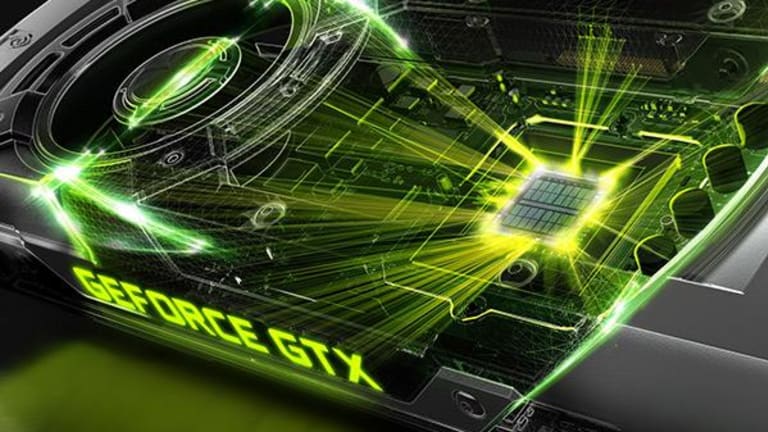 There Are Reasons Besides Bitcoin Madness to Buy Nvidia and AMD -- Jim Cramer Reveals Them
Stocks like AMD and Nvidia are rallying on cryptocurrency demand.
Stocks like AMD and Nvidia are rallying on cryptocurrency demand.
There has been a lot of speculation in cryptocurrencies so far in 2017, that much is for sure.
Bitcoin, the most popular, is already up almost 200% in 2017 alone. Others, like Ethereum, have also been catching fire this year.
But it's not just cryptocurrencies on the run. Stocks like Nvidia (NVDA) - Get Report and Advanced Micro Devices (AMD) - Get Report are finding momentum too, TheStreet's founder Jim Cramer, who also manages the Action Alerts PLUS charitable trust portfolio, said on CNBC's "Mad Dash" segment.
These companies make the chips that are necessary to "mine" cryptocurrencies. For now, both companies are receiving big orders for more chips. Knowing that demand is strong for AMD and Nvidia chips because of cryptocurrencies, investors are gobbling up the stocks, Cramer said.
Investors shouldn't buy Nvidia and AMD for this reason, but that's not stopping people from doing it, Cramer reasoned.
For those that want to buy, there are reasons beside cryptocurrency madness to own them, he added. Nvidia is doing great work in self-driving cars, artificial intelligence and GPU sales. AMD is the top pick in gaming chips.
The rally in cryptocurrencies is breathtaking, but it's not sustainable, Cramer concluded.
AMD rose 1.3% to $14.35 on Monday morning, and Nvidia was up 1.2% to $155.61.
Visit here for the latest business headlines.
Don't miss these top stories from TheStreet:
Disney's Stock Is Toxic, This Chart Shows
Editors' pick: Originally published June 23.
At the time of publication, Jim Cramer's Action Alerts PLUS charitable trust portfolio had no position in any companies mentioned.