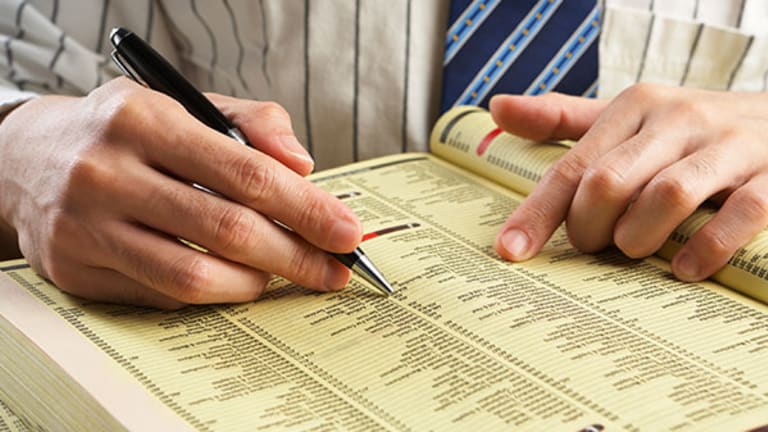 The Yellow Pages, Which Apparently Still Exists, Has Been Acquired by Dex Media
Private equity firm Cerberus acquired a majority stake in YP Holdings for $950 million in 2012 from AT&T, which retained the remaining 47% stake.
Dex Media Inc. announced Friday, June 30, that it has acquired private equity-backed Yelow Pages publisher YP Holdings LLC for undisclosed terms.
The combined company, known as DexYP, has projected 2017 net revenues of $2.3 billion, of which over $1 billion is from digital net revenue, and adjusted Ebitda of $537 million, the companies said in a statement. By 2021 combined net revenue is expected to fall to $1.8 billion, with adjusted Ebitda of $519 million. YP's 2016 revenue was about $1.6 billion.
"Both of our companies have a long history of helping local independent business owners," Dex CEO Joe Walsh, now CEO of the combined company, said in a statement. "Now, as DexYP, we will enable these entrepreneurs, the backbone of the U.S. economy, to compete and win against big-box national chains and on-demand service providers.
DexYP will cater to small- and medium-sized businesses. Dex offers a small business management app, Thryv, formerly known as DexHub, which it plans to offer to about 700,000 clients across the 48 contiguous states. "The Company believes up to eight million SMBs could benefit from access to Thryv," it said in a statement, facilitated by combining Dex and its offerings "with the power of YP's well-known brand and massive audience of more than 60 million consumers across its properties."
Private equity firm Cerberus Capital Management LP in 2012 paid $950 million for a 53% stake in YP, which was sold by AT&T Inc. (T) - Get AT&T Inc. Report . It's proven a difficult investment: on Feb. 8, for instance, Moody's Investors Service Inc. downgraded YP Holdings' corporate family rating to Caa1 from B2 and changed its outlook to negative from stable. Moody's noted that YP had a $316 million term loan and a $140 million asset-based lending facility outstanding as of Sept. 30.
Dex and its predecessors have weathered a total of five bankruptcies. Dex most recently exited Chapter 11 on Aug 1, cutting its total debt to $600 million from $2.4 billion. The company was formed from two bankrupt entities, Dex One Corp. and SuperMedia Inc., in April 2013, and their predecessors also each were bankrupt. Dex emerged from its most recent bankruptcy controlled by lenders including Mudrick Capital Management LP, Paulson & Co. Inc. and Ares Management LLC.
Moelis previously advised Dex on its 2016 reorganization. Schulte Roth frequently advises Cerberus and worked on the original YP Holdings acquisition.