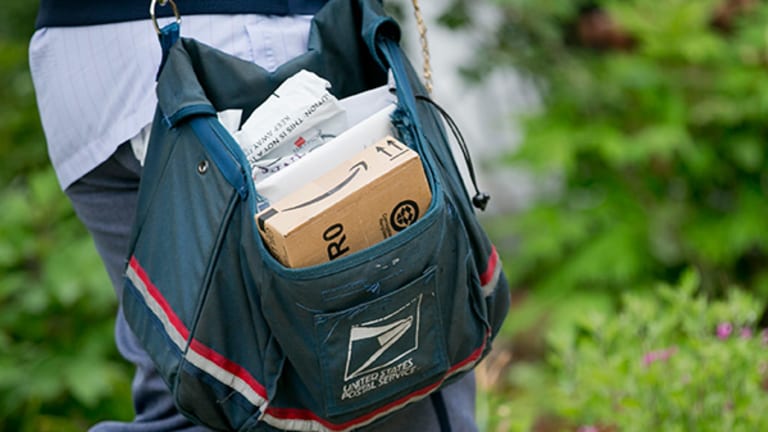 The United States Postal Service Denies J.C. Penney CEO Remarks That It's Holding Back E-Commerce
What did J.C. Penney start?
The United States Postal Service denied J.C. Penney Co. Inc. (JCP) - Get Report CEO Marvin Ellison's assertion made earlier this week, which was first reported by TheStreet, that it would be the one to hold back future e-commerce growth.
A USPS spokesman said in an email to TheStreet that the agency's "unrivaled network and infrastructure" will "enable" and "facilitate" e-commerce's "future growth," pointing out that its workers delivered 154 billion pieces of mail to the U.S. in 2016.
"The Postal Service continually adapts to a dynamic marketplace," the spokesman said on Friday. "We operate an extensive and integrated retail, transportation, processing and delivery network to serve residential and commercial customers."
At a Piper Jaffray conference on Wednesday, Ellison said e-commerce companies' like Amazon Inc. (AMZN) - Get Report  biggest challenge ahead is the USPS in particular, as it delivers more packages to homes in the U.S. than any other shipper.
"Fulfillment costs are increasing dramatically because we have UPS (UPS) - Get Report , FedEx (FDX) - Get Report and USPS as the three main entities to ship and fulfill orders and they're not increasing capacity to deliver at the same rate e-commerce is growing," Ellison said.
He said this will cause a supply and demand issue "that's going to be apparent here pretty soon."
J.C. Penney's shares fell 3.4% to $4.85 at Monday's close.
Visit here for the latest business headlines.
Editors' pick: Originally published June 16.