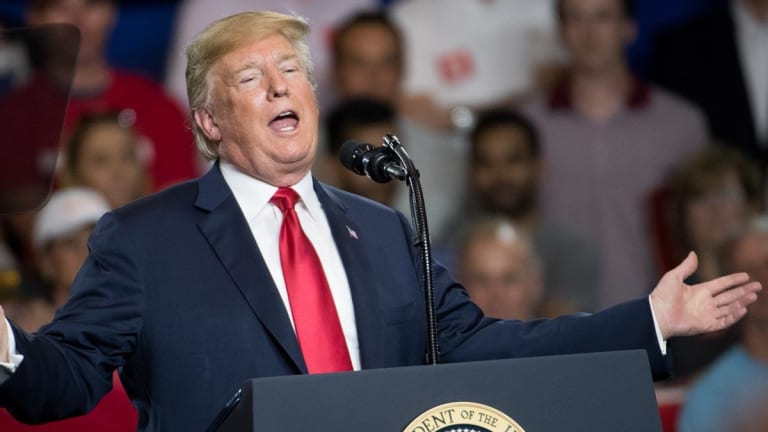 The Trump Presidency Is Following This Secular Bull Market Pattern
Based on historical trends in presidential cycles, the S&P 500 Index is headed for 3,000 in the not too distant future.
Don't be shell-shocked the market has ripped back to the highs nailed down in late January. 
Stocks are simply following the typical bull market pattern inherent to presidential cycles, points out Bank of America Merrill Lynch technical strategist Stephen Suttmeier. If the trend stays the friend of investors, the S&P 500 will soon reach the 3,000 level.
Says Suttmeier:
"As would be expected, the Presidential Cycle is stronger during secular bull markets and the S&P 500 I:GSPC has been strong during the Trump Presidency. If the S&P 500 stays within the secular bull market Presidential Cycle pattern, S&P 500 3000 is achievable sometime between October 2018 and April 2019. The dashed line (below) represents the Presidential Cycle trend for a first term President - this is a "stop loss" for the Trump S&P 500 rally."
The push higher could continue beyond January's record as investors satisfy their need to not miss out on gains, SunTrust chief markets strategist Keith Lerner tells TheStreet. 
What Jim Cramer is saying about the markets over on Real Money.