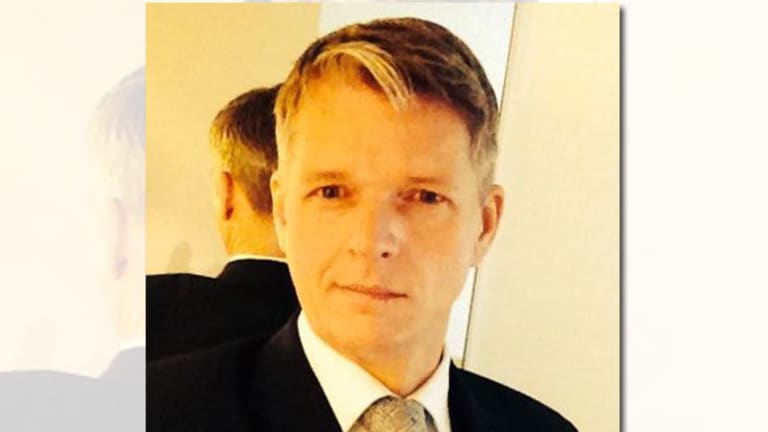 The Top Five U.S. Airline Customer Service Moments of 2014
People love to complain about airline service, so each year TheStreet selects the top five moments when airline employees got it right and helped out passengers.
NEW YORK (TheStreet) -- Once again it is time to honor a few of the airline employees who went way beyond the norm to provide extraordinary service to passengers.
Three of our stories are about employees who were trying to make things better for passengers dealt some bad cards. Those passengers included a grief-stricken dad, a wounded vet and a boy who is going blind.
Just as importantly, perhaps, two others helped average passengers move more easily through the stress points in the commercial aviation system. Those passengers included a man in Salt Lake City who feared he would miss a tight connection and some Frankfurt-bound travelers who had to board an aircraft through a leaky jet bridge.
Everyone appreciates being offered a helping hand at a time when it is needed.
In general, inside the airline industry, things look a lot better than they have in the past. Profitable airlines are better able to provide enhanced services, at least for premium passengers, and also are better able to compensate employees. Additionally, the mainline airlines have worked hard to improve their operational performance, so more flights are on time, which benefits everyone.
The feeling is that what customers most desire from airlines is on-time performance, and that operating on time solves most other of the other problems, particularly missed connections and mishandled bags.
My impression is that passengers seem to be complaining less. At the least, I get fewer emails with complaints about service and see fewer blogs complaining about service. Although when I checked recent monthly stats regarding complaints filed with the Department of Transportation, I did not see diminishment.
In any case, complaints don't tell the whole story -- even if they are magnified by social media and an overabundance of Web sites. Thousands of employees go to work every day and each day somebody does something special for a customer.
Our list begins this year with Martin Beiersdorf, a Newark-based flight attendant for United (UAL) - Get United Airlines Holdings Inc. Report , pictured below. On July 2, Beiersdorf was working Flight 50 to Frankfurt.
"There was a thunderstorm in Newark that day and it was raining tremendously," wrote Kevin Cumiskey, United's Newark inflight base director, in a commendation letter. For some reason the jetway had not made a tight connection to the aircraft.
"The aircraft canopy did not keep the rain from coming into the aircraft making boarding impossible," Cumiskey wrote. "Martin borrowed an umbrella from the pilot. Martin held the umbrella at the entrance of the aircraft for each and every passenger so boarding would not be delayed any further due to the weather."
"Martin exhibited creativity and innovation in an unusual situation and displayed the utmost attention and consideration for our customers," he wrote.
One was Southwest (LUV) - Get Southwest Airlines Company Report First Officer Josh Golm.
In January, Golm was flying a 737 from Pittsburgh to Orlando. A man named Pete sat in the back of the aircraft, crying the whole time. When the plane landed, a flight attendant asked if she could help him. He responded that his 24-year-old son had been killed in a traffic accident the night before. He was flying to his daughter's house so the family could plan a funeral.
Pete's brother told the story in a letter to Southwest CEO Gary Kelly. As Pete walked through the Orlando airport in search of ground transportation "he felt a tap on his shoulder," the letter said. "It was Josh (who) mentioned to Pete that the flight attendant had told him the story of why Pete was on the airplane, and he offered to take my brother wherever he wanted to go.
"My brother was overcome with gratitude in the midst of his pain, and the two drove for an hour to get to my niece's home. "
Before departing, Golm entered the home and stayed for introductions to the family and friends, offering the gift of kindness at a time of grief.
Next is Alaska Airlines (ALK) - Get Alaska Air Group Inc. Report Captain Chris Cice. On a spring trip to Dallas, he heard a news story about Ben Pierce, a nine-year-old Dallas boy who is going blind.
Doctors had advised Ben to make a list of all the things he wanted to see during his young life, and one of the entries on his list was the northern lights.
Cice felt he and Alaska could help. A few weeks later, the airline surprised Ben and his family with tickets to Fairbanks, Alaska, one of the best places in the world to see the northern lights. Ben has five siblings and two parents.
Ray Prentice, Alaska's director of customer advocacy, said Cice went way beyond just asking the airline to transport the family.
"Once Chris got the green light he flew down to DFW on his day off to meet the family at the airport, in uniform, and tell Ben that Alaska would be flying them all to Fairbanks to see the northern lights," Prentice said.
"He then flew down to Dallas on his own and accompanied the family from Dallas to Seattle then took the older kids on a tour of our flight operations facility and to see our flight simulators. Then he flew the flight the family took to Fairbanks the flowing day. Then he accompanied the family to Chena Hot Springs, on his own time, for two days and with our Fairbanks and sales team made their experience really special."
One more thing: Some of the Pierce kids asked Cice if he thought they would see a moose in Alaska, and he said "You sure will." Just to be on the safe side, he then went out and bought six stuffed moose just in case and gave them to the kids upon arrival in Fairbanks. Turned out they saw a real moose as well.
Meanwhile, Dallas TV station WFAA reported that Ben Pierce "practices walking with a cane, and is starting to learn Braille, in preparation for the day when his world will go dark."
In July, Keith Duffner, an American Airlines (AAL) - Get American Airlines Group Inc. Report  lead mechanic, stepped up to help Taylor Morris, a Navy veteran and multiple amputee, who was having trouble at the gate at McCarran International Airport in Las Vegas.
Morris, a native of Cedar Falls, Iowa, and a former Navy explosive ordinance disposal technician, was severely wounded in Afghanistan in 2012, losing all four limbs to a blast by an explosive device. Judging from his Facebook page and Web site, Morris appears to be a person who has triumphed over adversity and made a good life for himself.
But Morris faced a problem that day at the airport. The joints of his prosthetic leg needed to be tightened before his flight and the necessary tools were already inside his checked luggage.
Gary Bliss, an American line maintenance supervisor, was taking care of another matter when he overheard the Morris family seeking help, according to an American employee publication. After Bliss made a phone call, a man arrived with an Allen wrench. The two men worked with Morris to align the prosthesis and make the necessary adjustments.
A few days later, Morris and his fiancé posted this on his Facebook page: "Taylor's prosthetic knee broke in the airport. Thank you to this awesome Las Vegas airport maintenance employee who was able to save the day."
Said Duffner: "It took a few minutes to loosen the screws and his wife and I realigned the foot. What I did wasn't much. We're in debt to him and his family for his service."
Joyce Pearson has worked as a Salt Lake City customer service agent for a decade.  She was working one afternoon in August when a flight from Atlanta arrived late due to Georgia thunderstorms. A passenger wrote to the airline to compliment Pearson.
"We were an hour late leaving Atlanta bound for Salt Lake this afternoon," the passenger said. "I was pretty stressed as I had -- on paper -- about a 50-minute connection. We land 11 minutes before my flight to Reno is to take off. I'm greeted by an agent on the jetway who informs me that I am going to make it no problem.
"As she escorts me back up the jetway, she says, 'Sir, I'm so sorry that your flight was late.' I responded, 'Ma'am, you don't have any control over thunderstorms in Atlanta.'
"She responds with a wink, 'True -- but I do have some say into which gate your plane just arrived.' And she points me to the Reno departure gate ... right next door. Damn, Delta is good."
For the record, agents don't typically determine what gate a plane arrives at; airport operations coordinators do that. They work with agents to monitor close connections and try to anticipate eventualties where they might have a positive influence on the outcome.

Not infrequently, they succeed.

-- Written by Ted Reed in Charlotte, N.C.
To contact this writer, click here.
This article is commentary by an independent contributor. At the time of publication, the author held no positions in the stocks mentioned.