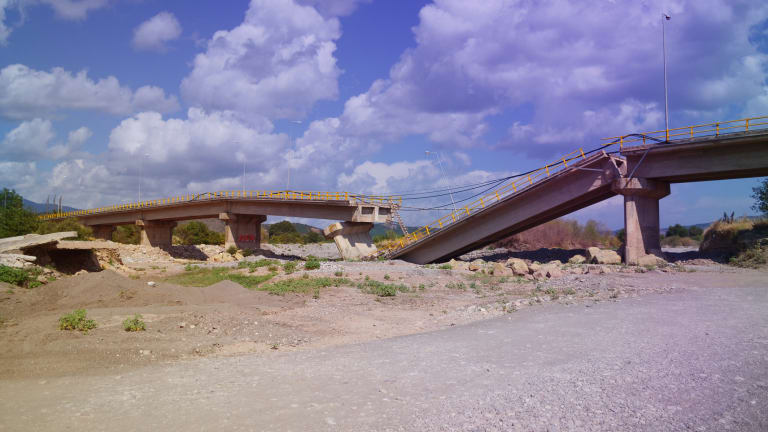 The Stock Market Is Going Down -- Here's How Much, and When It Will Happen
Stocks could come under more pressure soon.
The S&P 500 is set to test 2,350 in the coming months, according to Sam Stovall, chief investment strategist at CFRA Research.
That would be a decline of 3% from the broad index's current level of 2,425.
The 2,350 level is a good buying opportunity, according to Stovall.
Not everyone is so short-term bearish. 
"There is no reason to panic. In fact, there never is. There is, quite simply, only reason to reason," opines TheStreet contributor Stephen Guilfoyle.
He adds, "Political uncertainty hit you in your broadside? Took losses? Where are you now? Adapt, move on. There are really only two paths that financial markets may follow now, and that, in effect, simplifies the game for those of us navigating through this dangerous landscape, as well as for those that we'll defend."
Watch More - Here's Why Jim Rogers Is Predicting the Worst Financial Crisis of His Lifetime:
More From TheStreet:
What to Expect From European Central Bank President Mario Draghi's Jackson Hole Speech This Week