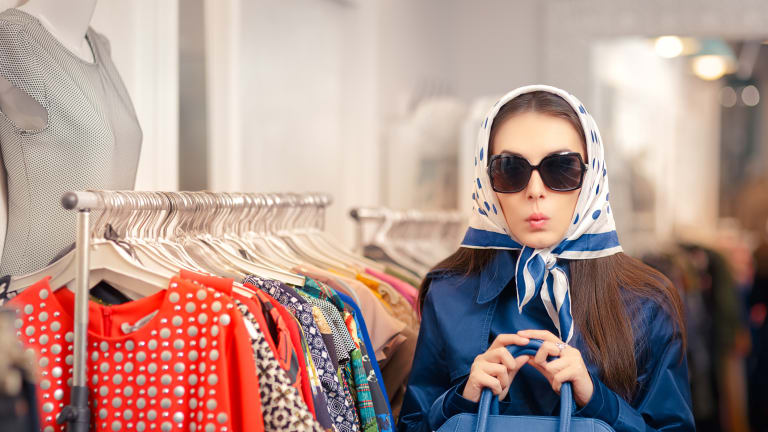 Publish date:
The Stock Market Boom Is Causing Americans to Save Nothing, Which Is Great for Some Big Companies
Americans are burning through their cash.
Americans are burning through their cash.
Americans are doing a worse job saving their money amid a surge in stock prices and an improvement in the labor market.
Consumer financial services firm Bankrate said Tuesday that 21% of working Americans aren't saving any of their incomes, unchanged from last year. Only 25% of U.S. workers are saving more than 10% of their pay, down from the 28% last year.
The survey was conducted in the beginning of March at the height of the stock market's euphoria. 
"Let's fix this right now," said Bankrate chief financial analyst Greg McBride in a note. "Change your 401K contribution or set up a direct deposit in an amount equal to 10% of your paycheck. Now, figure out how to live on what is left."
One in six people, or 16% of those surveyed, said they don't save because they "haven't gotten around to it" while two in five, or 38%, blame having "a lot of expenses," according to Bankrate.
And although 16% of Americans said they spend over saving because they don't earn enough money and 13% blame a large debt load, households with lower annual incomes actually tend to save more.
"Good savings habits are not purely a function of income as households making $30,000-$49,999 per year were nearly twice as likely to be saving more than 15% of their incomes as households making between $50,000 and $74,999," Bankrate said. "In fact, 22% of households with an annual income between $30,000 and $49,999 are saving more than 10% of their incomes."
McBride told TheStreet that the companies that stand to lose from America's frivolous spending habits "are probably asset management companies," and not consumer corporations.
"Ironically, discretionary spending such as vacations and electronics are enhanced rather than hurt by not saving as people spend all their available cash and charge the remainder rather than saving up for a future purchase," he said. That could be great news for tech giant Apple (AAPL) - Get Report ahead of the launch of a pricey new iPhone later this year and even cruise lines such as Royal Caribbean (RCL) - Get Report .
McBride said if "Americans did ramp up savings in a meaningful way," the economy would see a short-term negative impact - "what is known as the paradox of thrift."
"However, in the long-run, sustainable economic growth is enhanced if Americans have more savings and less debt," McBride said.
Still, Bankrate's study found that 48% of Americans are saving some amount of their incomes, even if it is below 10%, while the firm's financial security index rose to a record 106.5.
The only place they don't appear to be shopping? StrugglingSears (SHLD) .
Apple is a holding in Jim Cramer's Action Alerts PLUS Charitable Trust Portfolio. Want to be alerted before Cramer buys or sells AAPL? Learn more now.
Editors' pick: Originally published March 21.