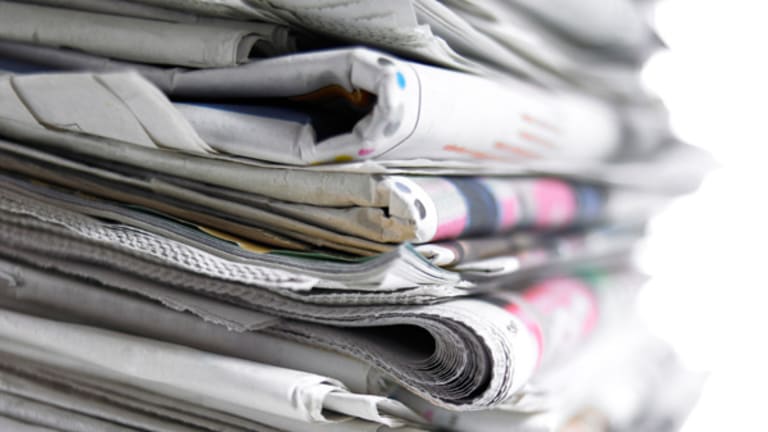 The State of World Trade Center Real Estate
A look at the state of the WTC real estate market. Will the buildings be occupied fully? Will employees have concerns about working there?
A look at the state of the WTC real estate market. Will the buildings be occupied fully? Will employees have concerns about working there?
NEW YORK (TheStreet) - A decade after the Sept. 11, 2001 terrorist attacks, the opening of the new One World Trade Center is poised to once again alter the landscape of New York City's Financial District, but in many ways the real estate changes have already taken shape.
Lower Manhattan is a much livelier and more prolific area of the city than it was a decade ago, and is no longer known only for Wall Street and its financial tenants, thanks in part to $30 billion of private and public investment. A number of varied industries have moved their headquarters to the southern reaches of the island, from media and nonprofit organizations to information technology and law firms. Notable among them: publisher Condé Nast, which recently finalized its agreement with the Port Authority to lease more than one million square feet of office at One World Trade Center, moving its headquarters from Midtown.
The new skyscraper, with around 2.6 million square feet of office space, will also house offices of New York State -- around half a million square feet, with the option to lease another half million. A number of large downtown tenants have opted to leave Lower Manhattan however, such as Fidelity Investments, headed for Jersey City, N.J. in 2012, accounting firm Deloitte & Touche, bound for Rockefeller Center from the World Financial Center a year later, and Japanese bank Nomura, also headed for Midtown. The Federal Deposit Insurance Corporation (FDIC) relocated to the Empire State Building in 2010.
There are some concerns about these large firms' recent and upcoming departures, and the inventory of office space they will leave behind. "The biggest worry is that once One World Trade Center goes on line the area will have a lot of available commercial space for rent, and the concern will be trying to fill that up," Ron Lagnado, a partner in the Real Estate Services Group at WeiserMazars, told
TheStreet
.
More than 750 companies, and 650,000 jobs, left Lower Manhattan in the first two years following Sept. 11, though the area below Chambers Street made a remarkable comeback and has just 4% fewer workers and about 130 more companies now than it did a decade ago, according to a recent Alliance for Downtown New York report.
"The neighborhood's diversification makes it more attractive," Lagnado said. With financials, publishing and other big industries operating side by side, "it's now a true cross section of what New York City is all about, and that can only help the neighborhood."
That rents tend to be about 30% lower in the Financial District than in Midtown also adds attractiveness.
Unease about the safety of workers and residents has been another natural concern, particularly in the immediate time period following the terrorist attacks in 2001. "When everything went down and, quite honestly, we do audits on residents in the city, no one felt comfortable right afterward," Lagnado said. "Insurance premiums went up for terrorist protection. But you have to move on with your life and live, and appreciate all the new security measures in the area. You have to have the attitude that it could happen anywhere. The answer is not to abandon the neighborhood."
Despite worries of safety or otherwise, the residential population of Lower Manhattan has more than doubled since Sept. 11. Tourism has also boomed, and will continue to do so once the National September 11 Memorial & Museum opens to the public this month.
More residents feed demands for more retail, too, Daniel Hedaya, president of New York City-based Platinum Properties, said. High-end retailers like
Thomas Pink
and
Tiffany
(TIF) - Get Report
already line Wall Street, with rumors of an
Apple
(AAPL) - Get Report
store or
Whole Foods Market
(WFM)
coming to The Corner, a 140,000-sq. foot commercial space at the corner of Wall Street and Broad Street, directly across from the New York Stock Exchange. The newly opened
Duane Reade
(WAG)
flagship store is "tremendous," Hedaya said, adding value and convenience to neighborhood residents and workers.
"Everyone is doing everything they can to ensure terrorist attacks won't happen again," Hedaya said. "People aren't living in fear because Manhattan is the best city in the world and everybody knows it."
--
Written by Miriam Marcus Reimer in New York.
>To contact the writer of this article, click here:
Miriam Reimer
.
Readers Also Like:
Wall Street Remains in Limbo, Post Sept. 11
Financial District Real Estate Rebounds After 9/11
Disclosure: TheStreet's editorial policy prohibits staff editors and reporters from holding positions in any individual stocks.