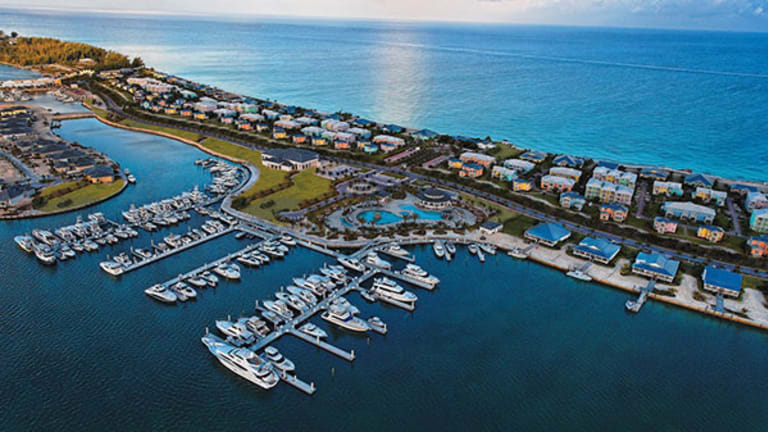 This Lost Generation May Finally Buy Pricey Things Now That Their Paychecks Are Soaring
With good wage growth, could come more spending on wants.
Editors' pick: Originally published March 10.
Consumers could be poised to shop more freely this year.
The February increase in jobs of 235,000, which represents the 83rd consecutive month of private sector job creation, a postwar record, shows once again that workers have more reason to feel secure in their office cubicles. Also helping: average hourly earnings have risen 2.8% over the past year, the Bureau of Labor Statistics said on Friday. 
Just as important, the specter of layoffs is fading, with discharge rates staying below 1.5% per month during the past five years, and new unemployment claims falling below 250,000 for the first time since Richard Nixon was in office in the 1970s.
Watch More:Amazon (AMZN) Is Still Being Ridiculously Innovative
Even as the job market has strengthened, the yen for luxury goods purchases has improved more slowly. Though real retail sales recovered to pre-recession highs by the middle of 2012, jewelry store spending through December last year still had not come back to those levels. The Great Recession, much like the Great Depression, has produced a thriftier generation of consumers.
Source: Bureau of Labor Statistics Job Openings and Labor Turnover Survey
But, there are budding signs that could soon change.
The AtlantaFederal Reserve produces an alternative measure of wage-growth that tracks only those employed both now and a year before. Removing those struggling the most to stay on the job yields a measure of wage growth that only briefly fell below 2% during the depths of the financial crisis. For much of the last two years, that rate has sat above 3%. These consumers are, of course, the ones most likely to splurge on luxury items, so their continued good fortune should more and more be passed onto businesses operating in these spaces.
As the labor market has improved, so has the Conference Board's measure of consumer confidence. Current consumer assessment of the economy has been strong for the past two years, but with lingering doubts about whether good times would last. Following November's presidential election, the expectations measure rose dramatically. This increase, though, was concentrated among older respondents who may have been more enthusiastic about the election's outcome. A rise in expectations to match an already-strong assessment of today's economic environment may cause more spending on luxuries.
Watch More: Apple (AAPL) Could Fall Short on This One Key Goal
As for where most spending on big-ticket merchandise could occur, it's scattered.
The combination of an older population and delayed household formation among youngsters due to the Great Recession suggest home improvement retailers and other businesses catering to new home buyers could do well.
Source: Bureau of Economic Analysis
One other sector that stands to benefit when wages are up is the travel industry. Millennials are showing more interest in socking away funds for vacations and other experiences than for buying fine jewelry. A Boston Consulting Group study found that these younger consumers are just as likely to travel abroad even though they have less extra money than older travelers.
Should the job market remain robust, consumers, especially younger ones, will begin to shed the shackles that have limited their spending plans so far this decade.