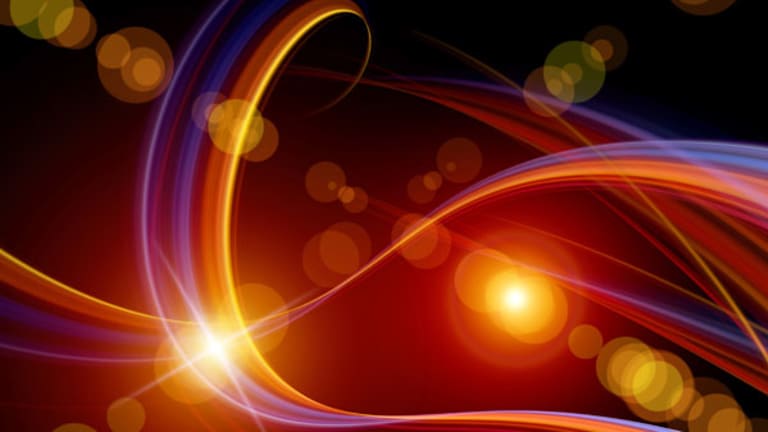 The Solar Mystery Market of 2011 Is...?
Fears of oversupply in the solar sector are depressing solar stock prices heading into 2011 -- but solar has a way of pulling a demand rabbit out of the hat.
(Solar 2011 outlook story with updated charts, German, China data)
NEW YORK (TheStreet) -- There has to be a solar mystery market in 2011, doesn't there?
For the bullish solar argument to play out, the expected slowdown in core European markets, including Germany and France, has to be offset by growth in other countries. As 2010 demonstrated, predictability of solar demand remains a work in progress. Germany went from being a projected 4GW market in 2010 to an actual 8GW market, and solar demand remained healthy throughout the year, fueling the ire of solar bulls who say the solar bears have cried wolf once too often already.
The solar industry's ability to accurately forecast demand remains a work-in-progress. "Oversupply is an old argument and it's used every year, and every year it's wrong," says Auriga Securities analyst Mark Bachman. "We convince ourselves that demand will fall off a cliff every year, but go back to the start of 2010, when predictions were for a solar market of 6.5 GW."
However, the lack of predictability is a double-edged sword for the solar sector. Demand elasticity has proven the bears wrong in years like 2010, but the same feed-in tariff structure that creates short-term booms embeds uncertainty year-in and year-out for solar companies and investors. Record capacity in 2010 has not put the issue to rest either.
To put demand elasticity into perspective, it's a fine line between planned subsidy cuts leading to short-term demand growth and subsidy cuts getting ahead of cost reductions in solar. Demand at the cost of profitability is not a winning formula.
Credit Suisse -- which has predicted sector oversupply in 2011 -- estimates a total solar cell capacity among the major cell producers of 25 gigawatts in 2011. Credit Suisse expects actual demand to be 14 gigawatts. Credit Suisse is far from the most bearish about over demand. Other solar analysts expect capacity to hit 30 gigawatts by mid-year 2011.
Take the Czech Republic, which had such rapid growth in 2010 that it put a hard stop on new solar installations for 2011. The Czech Republic went from being part of the solution in 2010 to part of the problem for 2011.
The latest data from Germany showed a big slowdown in October solar installations, to the level of 340 megawatts. Whether the stall in German growth is a good thing for global solar demand, or is a sign that Germany is slowing down too quickly for solar demand equation to be solved, will linger as an issue through the first quarter of 2011.
It could just be that December 2010 turns out to be a huge month in Germany, before the annual digression in FIT rates, which happened in 2009. On the other hand, the slowdown could be a sign that the most recent FIT cuts in Germany are having their intended impact on Germany's solar growth rate, and that could mean less political repercussions in 2011.
>>German Solar Data Debate: Oktoberfest or Famine?
The German question is one of the more pressing issues for solar in 2011 and it can't be answered today.
For solar experts, even those supportive of the major capacity ramps going on across all of the major solar companies, and who don't expect a massive oversupply scenario next year, conceding that a solar mystery market has to arise seems to be an annual rite of passage, and guessing game.
The solar market prognosticators seem convinced of at least a few trends as a new year begins.
Even as core European markets continue to be the poster-children for the uncertainty in solar demand, Italy will be a strong market for solar installers, at least through the first half of the year. Italy could, in fact, be the short-term boom market of 2011, with fear of feed-in tariff cuts or an annual cap leading to an even stronger pace of solar installations than being projected.
To say that the U.S. might be the biggest growth market for solar in 2011, or that China
may
boom, though, is not to answer the question of the incremental difference-makers in solar demand if Germany and the rest of Europe fall off by several gigawatts.
Take, for example, the 2 gigawatts that First Solar has talked up in the Mongolian Ordos project. Of the 2 GW, a total of 30 megawatts will be installed, and only as a test phase, in 2011.
>>First Solar Slow Boat to China Putters On
With systematic risk to Europe's financial system to linger in 2011, solar could use a buffer of stability from outside the EU zone and outside the expected growth markets like the U.S. and China.
"The existing big markets in solar can't cut it anymore," said Lux Research analyst Jason Eckstein. "They can't lead to growth levels solar component manufacturers and project developers want. A lot of these companies set up sales offices in the Czech Republic, and now they are empty," Eckstein said.
Which market is going to be the solar white knight in 2011?
What follows are four less-hyped trends across solar demand regions that are poised to shape global solar growth next year, and in the years to come...
The U.S. Small Project Market:
The big headlines about the coming growth of the U.S. marketplace focus on the massive projects, and project pipelines that have been acquired by most prominent U.S. solar companies, including
First Solar
(FSLR) - Get First Solar, Inc. Report
,
SunPower
( SPWRA) and
MEMC Electronic Materials
(MEMC)
. Yet it's possible the much smaller projects could be as important to the growth of the U.S. solar industry.
First Solar's 550 MW Desert Sunlight project, for example, scheduled to begin construction in 2011, is among the big ticket demand sinks on the U.S. project landscape.
There was a bullish endorsement for the U.S. solar project market's growth trajectory when the federal government decided to extend the cash grant program for one more year as part of the tax cut legislation. Estimates for a total U.S. market of 1.5GW were suddenly being revised upwards to as much as 2GW. It's probably important to add that not everyone is in agreement about the U.S. market growing that much and that quickly. Solar consultant IHS Emerging Energy Research is predicting a more modest 15% annual growth rate for the U.S. solar market in 2011, to just over 1 GW.
In any event, if the growth is going to come, it may not be the cash grant or the mega project that defines the growth potential of U.S. solar. Less in the headlines, but arguably as important to solar, was a recent approval by the California Public Utilities Commission for a reverse auction mechanism for utilities and project developers to create projects in the range of 5 megawatts to 20MW.
The Chinese low-cost module providers are also establishing beachheads in the U.S. -- among them,
Trina Solar
(TSL)
,
Yingli Green Energy
(YGE)
, and the biggest of the Chinese,
Suntech Power
(STP)
. Suntech may have the least efficient cost structure among the Chinese module suppliers, but it's first to ramp up a major solar manufacturing presence in the U.S., with a plant in Arizona. All the Chinese solar companies have, at least so far, spurned the model of acquiring large-scale project pipelines.
German solar giant
Q-Cells
, for one, is targeting the small-scale project opportunity specifically, and thinks it's not just a proper model for U.S. solar growth, but for solar growth around the globe.
"I think ultimately, in the long run, this is where solar makes sense all around the world, smaller projects in countries with limited infrastructure on the transmission grid," said Marc van Gerven, CEO of Q-Cells North America. "Smaller scale projects at the point of need, whether it's at the substation, micro-grid or small community level, are easier to swallow from a financing point of view and faster to develop," the Q-Cells executive said.
Aaron Chew, analyst at Hapoalim Securities agreed in principle with the Q-Cells outlook, and believes that small-scale projects in the U.S. are underappreciated.
"I wouldn't say smaller scale is better, but you can make an argument that the double digit megawatt size is the sweet spot for solar, and the benefits of scale in photovoltaics over 1MW are overhyped," Chew said.
In terms of 2011 demand, a program like the California reverse auction can't be the demand difference maker, though. The program is designed to create a total of 1 GW of solar over a period of five years.
"It's a modest positive and it will open up the field for newer developers," said Christine Hersey, analyst at Wedbush Securities. However, the analyst added, "as far as a global PV demand driver, it is not a huge program and is not likely to have an impact on absorbing all of the new capacity that is projected to come online."
The Q-Cells executive is looking beyond the 2011 demand debate, however, and argues that while there will be the need for centralized power generation, creating a framework to fostering distributed generation is a major positive for the U.S. market in the long run. "1 GW over five years is not insubstantial. However, it's not about volume or market size in 2011 or 2012. For true commercialization of solar this is an important step," Q-Cells' van Gerven said.
In the least, it's a well established fact that looking outside Europe to North America is a must for solar winners in 2011. IHS Emerging Energy Research is projecting 10GW to 13GW in European solar in 2010, declining to 7GW to 9GW in 2011.
South Africa: From the World Cup to Solar Growth Kickstart:
When China's
Yingli Green Energy
(YGE)
began a global branding campaign at the 2010 World Cup in Johannesburg, it was just a coincidence that South Africa stands to be a significant solar growth market in the next few years. Or was it? Towards the end of the year, South African government officials were quoted in the press saying that Yingli planned to build a manufacturer plant in South Africa, a statement that Yingli has flat out denied.
In any event, South Africa is a market -- with or without a Yingli manufacturing plant -- that should be among growth ballasts for solar, at least for a few years. And while the U.S. large-scale solar project market might dwarf the smaller U.S. projects in attention, in South Africa it is really about utility-scale solar installations.
South Africa is among the solar markets recently picked by Lux Research for a list of the 15 most underexplored growth drivers for solar demand (the chart above includes estimates for demand growth in select markets in 2020).
South Africa isn't a long-term, gradual story, either. In fact, it may boom and then go tail off within a few years. "South Africa is going to fill up quickly in terms of competition, because the opportunity is not huge, but developers are seeing a demand pickup opportunity now," said Cassidy Deline, analyst at IHS Emerging Energy Research.
While there are several underappreciated markets that will grow in 2011, South Africa stands out because of its focus on the large-scale project development business. This makes South Africa among the most attractive newer markets for solar installers in 2011, and provides the most value for investors. From an industry demand sink standpoint, it also means that South Africa has the potential to be a 1 gigawatt market.
Other markets may have faster growth rates than South Africa, however, a faster growth rate with a total annual demand of 100 megawatts or less is not going to make up for the expected drop in European installation, or in the least, a flat European market year over year.
"The feed-in tariff for ground-mounted PV in South Africa is extremely attractive," notes Lux Research analyst Jason Eckstein. "The only problem is that larger-scale projects have long lead times, and so it can take a year or two to develop projects."
Long lead times for large-scale solar are a familiar issue for solar investors. The Lux Research analyst cautions that a broader, and potentially more brutal risk in South Africa is grid stability issues. Once the focus is on utility-scale solar, the grid becomes susceptible to rapid fluctuations, and local grid operators can't hit the brakes fast enough if solar plants are flooding transmission.
"Given that South Africa is putting all its eggs into the utility basket, this is a major risk," Eckstein said. In an ominous comparison, the Lux Research analyst added, "South Africa could be the next Czech Republic: too much too fast at the utility scale."
Eckstein's colleague at Lux Research, Ted Sullivan, put it this way: "South Africa is a key second-tier market for shoring up demand in the next couple of years, but it's not at a multi-gigawatt scale."
"South Africa can't have German-style growth for more than three to four years," Eckstein surmises.
Second-Tier Second-Tier Markets:
If South Africa is a major second-tier market due to its large-scale project focus, there are several second-tier markets among the most attractive in 2011 simply as a function of projected growth rates and favorable tariff schemes.
Cyprus, the U.K. and Israel all make the cut, as does Malaysia, where several of the biggest module and cell makers have manufacturing operations, including First Solar.
No single of the second-tier markets will come close to making up a difference measured in the multi-gigawatts from a projected European market shortfall.
Cypress, for example, is a great market, in the estimation of Lux Research, with a valuable subsidy program and a geographic location that makes it closer to grid parity than many core European markets. However, it's a small market with a cumulative opportunity measured in the hundreds of megawatts through 2020 (see chart above).
India has to be included as well, and can certainly grow much larger than a market like Cyprus with the government itself looking for double-digit gigawatt growth, but the India market opportunity has been hyped considerably, and at least so far, has been as notable for the hiccups in financing and the limits posed by domestic content requirements as by the rhetoric of an explosive solar market of the future.
Even with the stumbles along India's path to solar greatness, the solar heavyweights are getting their foot in the door. Trina Solar just announced the completion of a 5 megawatt solar park in the Indian state of Gujarat.
The state of Gujarat, meanwhile, recently announced plans to invest $2.3 billion in the development of a 500MW solar power plant complex, with subsidies to developers in the form of water, electricity, roads and power transmission services.
First Solar also recently announced its first deal in India, planning to ship 15MW next year for a project in Gujarat.
"India is the exception, it has huge potential. India is both next year and long-term," Eckstein said.
What India and Cyprus, and the rest of the second-tier solar markets have in common is long-term potential, as opposed to 2011 demand stop-gaps.
Among second-tier markets in 2011 that are actually among the historical developed solar markets is Japan. "Japan is a good case of a reintroduced subsidy and demand occurring again, not as a boom, but a bit more gradually," Lux Research's Sullivan said.
IHS Emerging Energy Research thinks that North America will be the fastest growing market in 2011, and the U.S. and Canada will be No. 1 and No. 2 in growth rate outside of Europe. At No. 3, IHS Emerging Energy Research analyst Cassidy Deline said there is no single consensus choice, but Japan might just end up among the triumvirate of top three growth markets next year.
Potential Winners in the Race to Grid Parity:
Spain may be solar market non grata, ever since it's hard stop on new solar installations, and especially since it just took the "unthinkable" step of retroactively slashing solar subsidies. However, Spain, and the entire Iberian peninsula could become a solar growth market again in an age of grid parity. For some markets, grid parity is not such a far-off dream either.
While demand in 2011 will continue to rely on favorable tariff schemes -- or the lack thereof -- and solar companies will be packing their suitcases full of modules and cells and setting off across the globe to places like South Africa, Israel, Cyprus and the sunless U.K., there are a few markets where within a few years time solar might just be operating on a grid parity basis.
These are markets where lack of existing tariff schemes makes growth posited on grid parity, and beyond the Iberian peninsula, they include the Gulf states, Brazil and Mexico.
Italy, one of the most attractive subsidy regimes right now, has to be included in the grid-parity-race winners as well, given its high electricity rates. IHS Emerging Market Research expects Italy and Spain to be among the first to cross the grid-parity finish line in the 2012 to 2013 time frame. Spain recently approved the largest electricity rate increase for its consumers since 1983.
In terms of ranking the runners in the race to grid parity, a make-or-break quantity is electricity rates. The Middle East and Mexico are markets where grid parity will be a reality at some point based on sunlight, but not based on the current electricity pricing allowing solar to be competitive.
Among the markets closest to grid parity because of high electricity prices, in the estimation of Lux Research, are Portugal, Brazil and second-tier growth market Cyprus, already a valuable small market, as discussed above, due to its solar subsidy.
The three factors in determining the race to grid parity are size of electricity demand, the quality of the solar resource, and existence of a subsidy scheme. For example, as opposed to Cyprus, Brazil has a huge electricity market and great solar resource, but no subsidy.
Brazil and Mexico aren't going to be huge -- or even little -- 2011 solar demand stories, but the long-term potential is there.
"If prices come down a little further, we will see the potential for solar being economically viable without subsidies. Yet the problem is that reaching grid parity doesn't guarantee demand. It's not just crossing the finish line, but showing investors return," noted Lux Research's Sullivan.
-- Written by Eric Rosenbaum from New York.
RELATED STORIES:
>>Solar Grinch: Spain Does the Unthinkable
>>Solar Outlook 2011: the German Question
>>Solar Outlook 2011: New Year, Same Ole Euro
>To contact the writer of this article, click here:
Eric Rosenbaum
.
>To follow the writer on Twitter, go to
.
>To submit a news tip, send an email to:
.