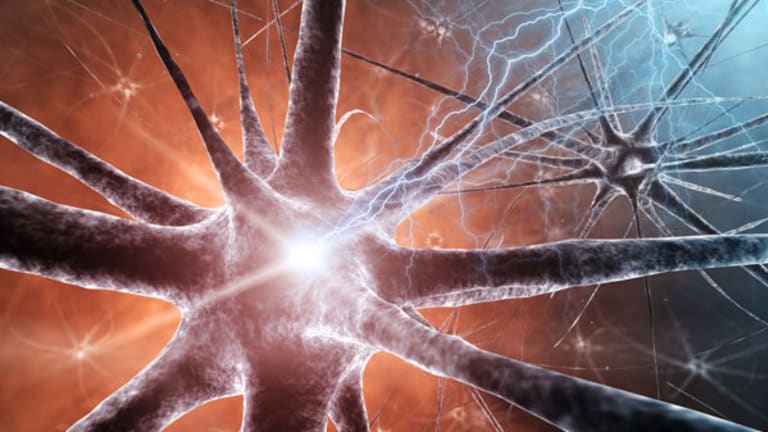 The Run-Up Trade: Biodel's Insulin Trial Results
Biodel shares should move higher ahead of insulin trial results in the third quarter.
DANBURY, Conn. (
) --
Biodel
undefined
is nearing completion of a mid-stage study of its latest mealtime injectable insulin, giving traders an opportunity to once again profit from a run-up into a very important event for the drug maker.
I say "once again" because veteran traders rode the Biodel roller coaster in 2010 when the stock almost doubled in price leading up to an FDA approval decision for the injectable insulin product Linjeta. When FDA rejected Linjeta, Biodel shares tanked.
Biodel gave up on Linjeta and went back to its labs to develop a new mealtime insulin. The result is BIOD-123, which is designed to reach the bloodstream faster with fewer injection site reactions. Biodel believes BIOD-123 will demonstrate comparable glycemic control but with less weight gain and a lower incidence of hypoglycemia (low blood sugar) compared to other mealtime insulins.
Patient enrollment in a phase II study of BIOD-123 was completed on March 28, according to Biodel. The treatment period is 18 weeks, so I expect the last patient to complete the study in the beginning of August. Assuming 4-8 weeks for data gathering and analysis, Biodel should announce results from the study in September. Biodel has said it expects to announce top-line results in the third quarter.
The market is starting to take notice of Biodel again the BIOD-123 phase II results near. Institutional and private equity ownership in the company has nearly doubled in the past two quarters and now totals 75% of outstanding shares. Biodel's market cap today is only $52 million compared to
MannKind's
(MNKD) - Get Free Report
nearly $2 billion market value. That's a valuation gap which should narrow as we get closer to the BIOD-123 study results.
If even a small amount of the hype and market inflation helping MannKind today leaks over to Biodel, shares will move higher this summer. As always, run-up traders should exit their Biodel positions before September to avoid the risk of owning the stock when the BIOD-123 data are released.
Messier is long Biodel.
Mark Messier is the founder of BioRunUp.com. Messier is a DOJ-certified Criminal Intelligence Analyst and former IT professional, specializing in law enforcement applications. In 2008, Messier began trading biotech stocks, using his analytical expertise to detect and capitalize on human and market patterns. Starting with only $2,200 in his trading account, he has booked over $400,000 in profit in just 4 years. In April 2010, Messier founded the subscription-based stock-trading web site BioRunUp.com to share his biotech trading ideas with the online investor community. Messier enjoys spending time with his wife and two young boys and visiting his "home away from home" in Costa Rica.