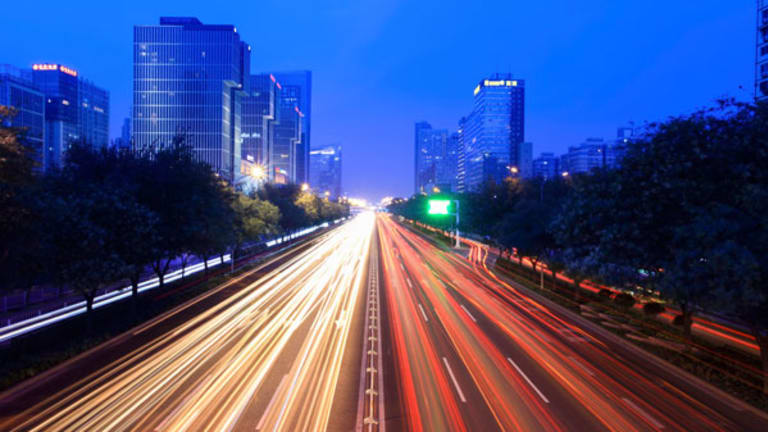 The Problem in Exxon's Q4 Profits
Decreases in production and volumes have hampered Exxon and others in the sector.
NEW YORK (TheStreet) -- The Exxon-Mobil (XOM) - Get Report report is certainly one of the highlighted reports of any earning season. As the newly second-largest American company (just recently overtaken for first by Apple (AAPL) - Get Report), Exxon earnings have been seen as a bellwether for American economic strength.
Too bad, then, that Exxon's results were mostly boring and in some cases worrisome. Sure, the $122-billion-dollar quarter (that's "billion" with a "B") will take all the headlines for the business networks and news agencies for the day, a massive figure that staggers the mind.
But for Exxon, the story for this quarter is very much the same story as the last several -- and similar to a fourth quarter report already made by
Chevron
(CVX) - Get Report
and soon to be followed almost surely by
Conoco-Philips
(COP) - Get Report
and the other "lesser" integrateds: There are across-the-board decreases in production and volumes, except specifically in domestic natural gas, the worst sector to be in right now.
Volumes are down a lot: Exxon reported a decrease of 8.8% for the fourth quarter of 2011 compared to 2010, a still-massive 4.5 million equivalent barrels a day. The trend is worrisome: Exxon, as well as the rest of the mega-caps, are fully mature and unable to develop a significant growth profile. In fact, they are visibly shrinking -- at least on the oil side of their energy equation.
It's an issue you must consider if you are a shareholder, to remain invested in a company that cannot solve a real growth problem in an energy market that continues to expand, even with a European recession and slacking acceleration in China and India. And yet, shares of Exxon already look like they can hardly trade much lower.
That's because Exxon is one of a family of mega-cap stocks in the
S&P 500
that have the two great prerequisites for shareholder interest: Dividends and share buybacks. Exxon has been the steadiest of proponents for both. They have doubled their dividend since 2001 (CVX has actually increased theirs 2.5 times) and made $20 billion worth of share buybacks even during each of the economically challenged years of 2009 and 2010.
These two corporate mantras are the key to keeping shareholders happy in a market where bond rates are so low that investors have been forced to substitute companies such as Exxon for the fixed income portfolios they used to hold. In a basically zero rate
Fed
environment, it is practically impossible to imagine Exxon dropping again enough to deliver a 3% yield (at least without a European disaster).
And that analysis delivers your best direction on this and the other integrateds about to report for the fourth quarter of 2011: If you are a value investor, determined to find companies that are underpriced compared to their growth profiles, you won't find much to like in the latest report from Exxon. If, however, you are a long-term investor seeking nothing but safe yield and a relatively low risk of equity devaluation, Exxon should be one of the stocks on the top of your list.
And who knows? If natural gas prices ever turn around, you might even be sitting on a company poised to actually
grow
.