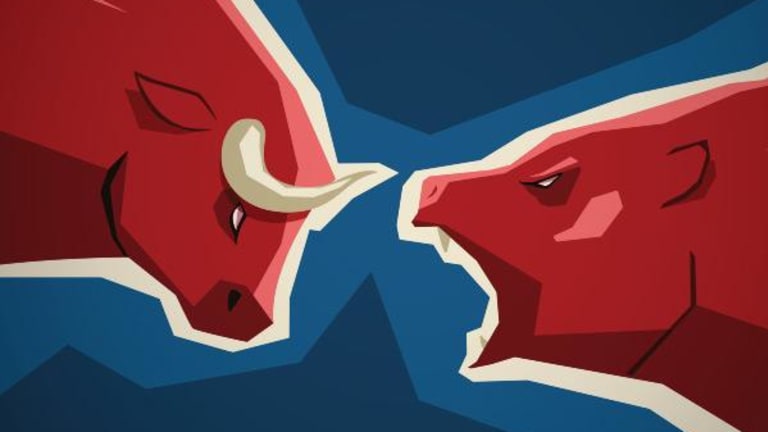 The Potential Detractors From the Dow
Goldman Sachs carries a potential 8% move to the downside, according to analyst consensus.
The march towards Dow 20,000 has been primarily driven by the post-presidential election market surge dubbed the "Trump rally." While some stocks more than others have enjoyed significant gains, CNBC noted some that could be poised for a decline.
JPMorgan Chase (JPM) - Get Report , whose stock has run up more than 20% since the election, could be headed for a 5% decline, according to analysts polled by FactSet. 
"IBM (IBM) - Get Report shares after a nice run this year, one of the better performers on the Dow, is already 7% above analysts' target price," CNBC's Dom Chu reported on Friday morning.
Lastly, Goldman Sachs (GS) - Get Report "the one with the most gap between its current price and its analyst target price," Chu said. Goldman carries a potential 8% move to the downside. 
"If you are looking for biggest detractors from the Dow on its march to 20K, and beyond, there are the ones," he concluded.