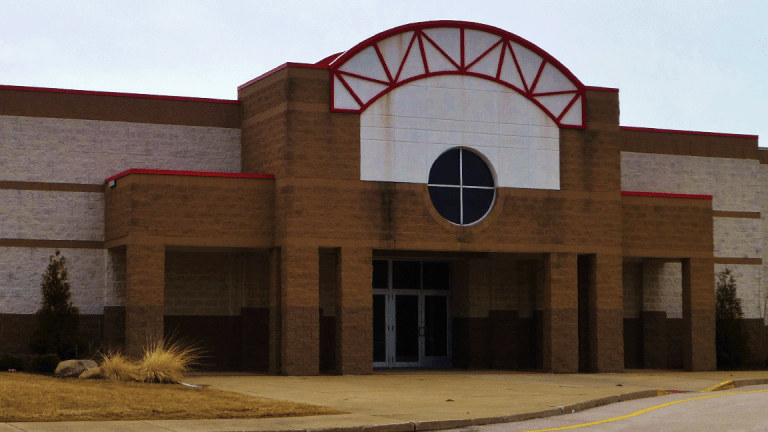 The One Thing Retailers Need to Do to Save Themselves
The retail sector needs more than a Band-Aid. It needs to reorder its thinking to thrive in today's world.
Mindy Grossman has been around the block in retail. So when she speaks about the sector, best to listen up, boys.
"Whether you're a Weight Watchers or whether you're a retail brand, the brands of the future are going to have to integrate technology, plus add meaning to help people live a connected life," Grossman told TheStreet in an interview.
"People are looking for brands with a purpose. People are looking for brands they can connect to. People are looking for brands that personalize their interaction, that are more than just transactional. Clearly, what we [at Weight Watchers] do transcends that because we can have a very discernible impact on people's lives. You don't have to be a Weight Watchers to do that."
Before joining the weight-loss company Weight Watchers International (WTW) - Get Willis Towers Watson Public Limited Company Report four months ago as CEO, Grossman was CEO of home shopping retailer HSN, Inc. (HSNI) . She's also been a top executive at Nike Inc. (NKE) - Get NIKE, Inc. Class B Report , Ralph Lauren Corp.  (RL) - Get Ralph Lauren Corporation Class A Report  and Tommy Hilfiger, now owned by PVH Corp. (PVH) - Get PVH Corp. Report , in its early days. 
This interview has been condensed for length and clarity.
Q.Talk about Weight Watchers' most recent quarter.
A. This is our eighth sequential period of positive growth. If you look at the quality of earnings, particularly in this quarter, it's growth in every area along with leverage and gross margin growth, which means we're growing the business very intelligently without having to have an untoward approach to promotion.
Q. In your first months on the job, what have you concluded?
A. That we can be a global brand, with everything focused through the brand lens, and that we must always be human-centric, because that's the power of our brand. Then we own the idea of an all-around approach to community and areas of behavioral science. This is a program [Weight Watchers] that scientifically delivers better results than any other program in the world. 
Q. Weight Watchers has lots of competition—other programs and apps. Can't people lose weight without a program like Weight Watchers?
A. If people could really do it on their own, we wouldn't be in a world where over 70% of the U.S. population is overweight or obese. We're in a crisis, and we have a program that teaches people the habits and behavior to lead a better, healthier life. 
Our program does not exclude any food. It teaches you a better way to eat, to be healthier. When someone in a family goes on Weight Watchers and lives the program, the entire family gets healthier. If we can create that ripple effect and expand our base, we can have even a greater impact because there is value.
Also, it's not just the program itself, it's the program married to the community. From the day Weight Watchers started, it was about a powerful community supporting each other. Now we have both the digital and the physical and the integration of both. Our digital community is one of our most powerful things, and we're continuing to invest in that. 
More of What's Trending on TheStreet: