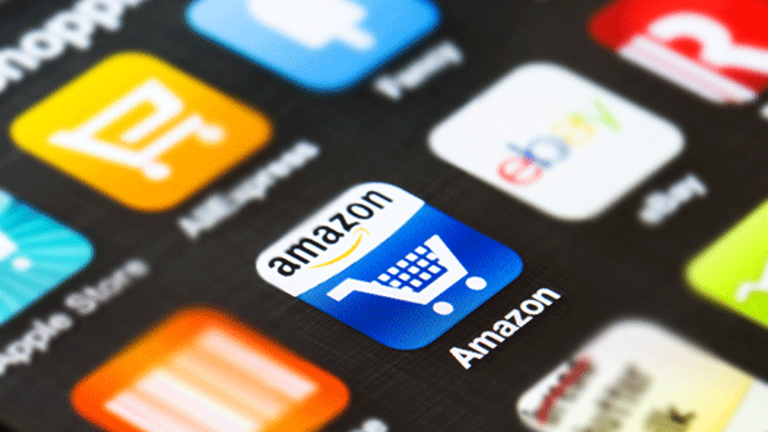 One Big Reason Why Amazon Is Destroying Almost Everyone
One industry expert weighs in.
Ted Wright, the CEO of Fizz, tackles the biggest deals of the summer—Amazon Inc. (AMZN) - Get Report buying Whole Foods Market (WFM) and Walmart Inc.'s (WMT) - Get Report purchase of men's wear e-tailer Bonobos—and also some nagging questions in the retail sector, such as how Macy's (M) - Get Report stacks up against Nordstrom (JWN) - Get Report  , and why some iconic brands are dying.
Here, Wright, one of the foremost proponents of word-of-mouth marketing and author of "Fizz: Harness the Power of World of Mouth Marketing to Drive Brand Growth," discusses the "secret sauce" needed to succeed. What moves products, he contends, are influencers, conversations and story.
This interview has been edited for length and content.
Question. What is an influencer? 
A. An influencer likes to try new things because they're new, likes to share information with friends and is intrinsically motivated. He or she shares a story that is authentic, interesting and relevant. About 10% of consumers are influencers or have an influencer personality and they are sharing it with the other 90%.
Q. That leads to a second question. Are people really talking these days, having conversations? Because a lot of the people I see and deal with seem to be glued to their devices.
A. They are having digital conversations, but they are having one-on-one conversations, too. In fact, 7 out of 10 word-of-mouth conversations happen face to face, another 20% take place over phone and only 10% of all word of mouth happens digitally. 
Q. So how do these influencers and conversations impact the retail landscape?
A. We consumers want stories that are authentic, interesting and relevant, and we aren't getting them from broadcast, politicians or organizations. We have been personally lied to at least once by a corporation, or a politician or an organization. This experience is juxtaposed against a recommendation from an influencer. After we figure out what he or she said wasn't a lie, we listen to their stories and have conversations. What that means for sales is that the translation rate from a word of mouth conversation from an influencer to their friends is on average 95% effective as long as the product they are talking about is under $1,000.
Q. Can you talk about the value of "story" in marketing?
A. Every company needs to have a compelling story for the customer to latch onto, which determines whether he or she spends money there.
Q. Among the legacy retailers, which have "good stories" and why?
A. Nordstrom's story is about customer service, which is one of the main things it's known for. There's an apocryphal story about Nordstrom, really an urban legend.
Here it is: a customer goes to Nordstrom to return a set of tires and he gets credit for them. Of course, Nordstrom has never sold tires, but that's beside the point. It tells you what customers believe about Nordstrom's customer service. They think of the company as generous and all about the customer.
Amazon Is another one. Jeff Bezos recognized early on that [initial] free shipping would work with consumers. So Amazon's story is, "I don't have to go to the mall," and that saves customers a lot of time. 
Now that it's acquiring of Whole Foods, Amazon will use its networks so customers can say, "I don't have to go to the grocery story."
If saving money is really important to you, then Walmart is your place. Now that it's buying Bonobos, there's another story. 
The upper end of who shops at Walmart is already comfortable shopping there. Now that [Walmart is] making frat-bro clothes for people who are 35, it's not a bridge too far for upper-end customers to shop at Walmart now for their clothes.
And there's Spanx, which brought back the girdle after women had shed them years back. Its story is, "I don't have the lose the last 10 pounds to wear that dress." That is a 32-second conversation between two friends, one of whom is an influencer.
Q. And what are some "bad" stories, and why?
A. You have a place like Macy's that sells a lot of good products like Nordstrom does, but customers have a very different view of it.  If you stopped someone on the street and asked them what they thought about Macy's, you'd get either a blank stare or a story about how shopping there is a hassle. You may hear something like, "Everything is a mess" or "I can never find anyone to pay my money to."
Here's another example from my own experience: You are flying around the country and the airline loses your luggage. Your first thought is not, "I need to find a Macy's." It's, "I need to go to Nordstrom, because I need to get dressed for an event." I've gone to Nordstrom twice when this happened. You give them your credit card and they dress you in 45 minutes. That's because the Nordstrom family has continued to invest, invest, invest in customer service.
Another is Ralph Lauren (RL) - Get Report  . Ralph Lauren is having a bad time because it has an old story and no one is talking about it.
Q. So what's your best advice for lagging businesses?
A. Story is all important. Story is a combination of the experience someone—an influencer—who shares it with you, and whether a retailer or business he or she shares about can fulfill the need you have. If it does, that's how you sell stuff in North America today. Period.
Visit here for the latest business headlines.