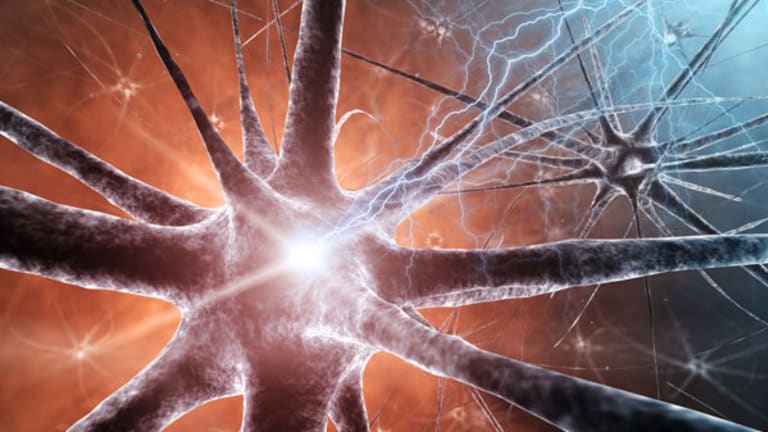 The Obsolescence of Provectus' Skin Cancer Drug Means Current Speculative Run Ends Badly
Provectus' PV-10 has already been marginalized by better, more powerful skin cancer therapies.
A speculative mania has overtaken the Pink Sheet stock Provectus Biopharmaceuticals PVCT, triggered by Internet message board and Twitter rumors that FDA officials may sanction an accelerated approval filing of the company's long-delayed skin cancer drug PV-10.
Provectus' stock price has soared from 80 cents per share in December to almost $6 Thursday, doubling in price in the past seven days. Volume has been off the charts. The company's market capitalization now tops $1 billion when warrants and options are included in the total share count -- incredible for a bulletin board stock with less than 1% institutional investor ownership, according to S&P CapitalIQ.
Provectus is doing its part to feed the hungry maws of momentum traders, issuing a cryptic press release on Dec. 18 about a meeting with FDA to discuss "possible routes to approval of PV-10 such as breakthrough therapy designation or accelerated approval..."
The reasons for Provectus' sit-down with the FDA and the outcome of the meeting have not been disclosed. Provectus further fueled the speculative fervor by issuing an 8-K on Jan. 15 to announce that the receipt of official minutes from the FDA meeting were delayed.
Provectus executives have now gone radio silent. Chief Operating Officer Peter Culpepper agreed to speak with me on Wednesday about PV-10 and the FDA meeting, but he cancelled a few hours before our scheduled phone call. Company spokesman Bill Gordon won't answer questions.
The notion that FDA would bend over backwards to anoint PV-10 with breakthrough therapy designation or endorse a speedy approval pathway is fundamentally absurd, even by the lower standards of today's "anything goes" biotech investment climate.
PV-10 is a diluted solution of Rose Bengal, a stain commonly used to diagnose eye disease. Rose Bengal can be purchased by the gallon from any chemical supply company, although Provectus claims PV-10 is purified Rose Bengal and somehow different.
Provectus has spent years developing PV-10 as a treatment for metastatic melanoma and other diseases. When injected directly into skin cancer lesions, PV-10 supposedly kills the tumor cells. Provectus also claims the drug has an immune system-boosting effect which kills cancer cells in "bystander lesions" not directly injected with PV-10.
The company conducted a single, open-label phase II study of PV-10 in 80 metastatic melanoma patients. The study reported a 51% overall response rate in lesions that were directly injected with PV-10. Thirty-three percent of patients also showed some tumor shrinkage in bystander lesions.
Provectus completed the PV-10 phase II study in 2010, and the company has reported results at various medical meetings in subsequent years. Few, if anyone, in the medical community or on Wall Street took special notice of the PV-10 melanoma data. Provectus has never been able to secure a development partner for PV-10 despite much effort and promises by management. Until very recently, Provectus shares traded for pennies.
For almost two years, Provectus has been promising investors that a randomized, controlled phase III study of PV-10 in melanoma would be started shortly. To help design this registration-quality study, Provectus met with the FDA in April 2010, March 2011 and October 2011, according to the company's SEC filings.
In a letter sent on April 24, 2012, Provectus CEO Craig Dees told shareholder the following:
During 2011 we held our second and third meetings with the FDA to discuss the design of a pivotal Phase 3 randomized controlled trial ("RCT") suitable for Special Protocol Assessment ("SPA"). In December the FDA provided us further guidance regarding the submission of our Phase 3 protocol for review, notifying us that they did not require an additional end-of-Phase 2 meeting. Using the recommendations that we received from senior FDA officials regarding patient population and primary endpoint, we are requesting SPA review of our protocol. While the review process could occur in as little as 45 days from the date of submission, we expect it will be an iterative process, and thus, more time may be required to work with the FDA on a study design agreement. This, we believe, represents a major step for our company, probably the most significant achievement yet, in our pathway to approval for PV-10. [Emphasis mine.]
"More time" is right. Almost two years later and Provectus has still not secured an SPA or started the PV-10 phase III skin cancer study.
If FDA told Provectus in 2011 that no further meetings about the PV-10 trial design were necessary, why did the company need to meet with the FDA again just this past December? What has prevented Provectus from just pushing ahead with the phase III study as proposed two years ago?
Provectus is mum, but a likely explanation is that the melanoma treatment landscape has changed dramatically since the PV-10 phase II results were first reported. Bristol-Myers Squibb's (BMY) - Get Bristol-Myers Squibb Company Report cancer immunotherapy Yervoy was approved for melanoma in 2011. Drugs that target specific skin cancer mutations from Roche (ROG) - Get Rogers Corporation Report and GlaxoSmithKline (GSK) - Get GlaxoSmithKline plc Sponsored ADR Report have also been approved.
Perhaps most significantly, a new crop of even more powerful cancer immunotherapies known as "checkpoint inhibitors" under development by Bristol, Merck (MRK) - Get Merck & Co., Inc. (MRK) Report, Roche and others have been the focus of significant attention by the medical and investor communities.
All these changes for the better in the melanoma treatment landscape have further marginalized Provectus and PV-10. The phase III study once proposed by the company two years ago probably couldn't be conducted today because patients are either being treated with already approved cancer immunotherapies like Yervoy or are eligible for the myriad of ongoing phase III studies involving the new checkpoint inhibitors.
While Provectus shares explode higher on speculation that FDA wants to be more lenient with PV-10's approval pathway, the more sensible explanation is exactly the opposite. Given the huge advances in melanoma care today, FDA might be telling Provectus that it cannot proceed with the phase III study, as planned.
FDA is also likely aware -- and concerned -- that a skin cancer drug very similar to PV-10 -- has already failed a large phase III study. Vical's Allovectin-7, which is also injected directly into tumors just like PV-10, failed to prolong survival in a randomized, controlled phase III study completed last year. Actually, patients treated with Allovectin-7 actually did worse than patients treated in the control arm. FDA
There is some precedent for accelerated approval of skin cancer drugs but the regulatory bar is still quite high. Earlier this month, FDA granted accelerated approval to the combination of two Glaxo drugs -- Tafinlar and Mekinist -- based on response rate data from a phase I/II study.
However and importantly, both drugs were already approved separately for skin cancer before the accelerated approval for the combination was granted.
Obviously, that's not the case for Provectus and PV-10.
Merck announced this month that it will seek FDA approval for its checkpoint inhibitor lambrolizumab in skin cancer, based on response rate and survival data from a phase I study.
Again, the lambrolizumab data presented to date have been nothing short of spectacular, presented to standing-room crowds at major medical conferences like the ASCO annual meeting.
Provectus has nothing comparable, nor will it any time soon.
Speculative manias tied to bulletin board cancer drugs stocks usually end badly. There is nothing fundamental to suggest Provectus will be any different.
-- Reported by Adam Feuerstein in Boston.
Follow Adam Feuerstein on Twitter.
Adam Feuerstein writes regularly for TheStreet. In keeping with company editorial policy, he doesn't own or short individual stocks, although he owns stock in TheStreet. He also doesn't invest in hedge funds or other private investment partnerships. Feuerstein appreciates your feedback;
to send him an email.