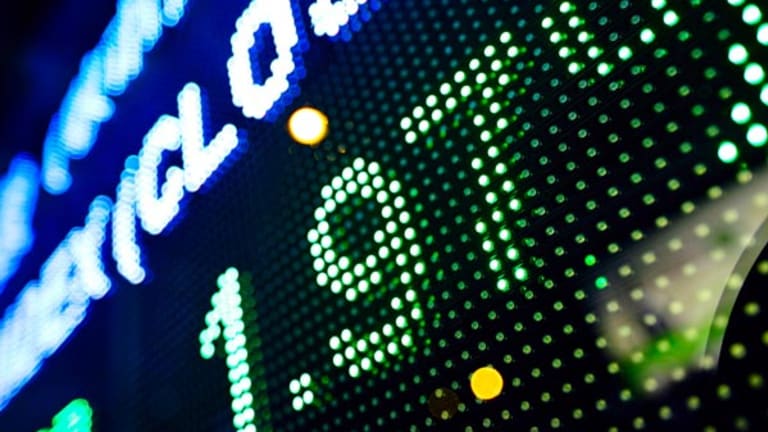 The Most Popular Halloween Costumes of 2011
Here's a sneak peek at the most popular costumes with kids and adults for this year's Halloween.
NEW YORK (MainStreet) -- If you heeded our advice, you would have already bought a Halloween costume this year. But if you've been busy mourning the end of summer or are just plain indecisive, you might benefit from knowing what's totally in this year (either to run with the crowd or to make sure you and your child aren't dressed up like all the other people at your annual trick-or-treat party).
To help those too scared to commit to a costume, we talked to industry insiders to find out which costumes are among the most popular with kids and adults this year.
The most popular costumes with kids and adults for this year's Halloween range from zombies to advertising men of the 1960s.
Zombies
"Zombies are the new vampires," says Ressa Tomkiewicz, spokeswoman for Halloween retailer
. That's partially due to the popularity of AMC's hit television show
The Walking Dead
and partially due to the fact that people are over ghosts and werewolves.
To capitalize on the undead trend, Party City and New York-based beauty chain Ricky's, which launches a big Halloween campaign each year, have tons of zombie costumes in this year's lineup and are also selling makeup, masks and wigs so you can zombify any costume on sale. As such, expect to see a lot of sexy cop zombies, sexy cheerleader zombies and sexy zombie cats hitting up Halloween parties this year.
Mad Men
Halloween costumes tend to mimic television and other pop culture trends, so it's no surprise many adults are choosing to dress up like characters from AMC's other very popular show,
Mad Men
. But Kenig points out the 1960s-inspired costumes are -- perhaps a bit ironically, given the show's social status themes -- actually an affordable option for those wanting to design their own costumes.
"Men can get out an old suit, buy a fedora and go as Don Draper," he says, and women can buy a red a wig and go as office manager Joan.
Monster High
According to Tomkiewicz, many tween girls will be dressing up as if they were attending Monster High, a fictional universe created by Mattel that features the sons and daughters of the world's most notorious monsters. Options include Frankie Stein, the goth-girl daughter of (you guessed it) Frankenstein, and Cleo De Nille, whose mother is the infamous Cleopatra.
"They're among the most clicked-on costumes for children we have," Tomkiewicz says, explaining that young girls consider them a more edgy and stylish alternative to Hannah Montana.
A new crop of superheroes
Young boys continue to favor superhero costumes and, not surprisingly, this year's crop of best-sellers mirrors the summer's big blockbuster hits.
"You're going to see a lot of Captain Americas, a lot of Green Lanterns and a lot of the Bumblebee character from
Transformers
," Tomkiewicz says.
This year's stooges
"Usually if there's something in the news, it sells," says Todd Kenig, CEO of
, so expect to see a lot of
Arnold Schwarzeneggers
, Charlie Sheens and
Anthony Weiners
this year.
The Black Swan
Women, however, are short on "nutty people in the press to dress like," Kenig says, so unless Lady Gaga (a favorite among revelers last year) dons something new and notable over the next few weeks, you can expect to see a lot of Black Swans.
Tomkiewicz says tutus are a popular accessory in general this year. Since "everyone wants a unique costume," they can customize it to fit all the different parties they may be attending.
Morph suits
Similarly, Tomkiewicz says many men and teenage boys are buying morph suits, a spandex suit that covers a person's entire body but allows them to breathe and see. This can be customized to suit a variety of different ideas.
"There's one really fun one that looks like a tuxedo," she says.
I love the '80s & '90s
Nostalgia is totally in this year, so expect to see a lot of adults dressed up like classic cartoon and video game icons from the '80s and '90s.
"People are looking back to what they grew up on and sharing these characters with their kids," Tomkiewicz explains. She says Strawberry Shortcake, Raggedy Ann and Andy, Super Mario Bros. and the Ghostbusters are among the more popular old-school costumes this year.
10 retired candies
Wanna feel even more nostalgic this Halloween? Check out our roundup of
10 retired candies
to remember the good old days!
Tips and Tricks for a Safe Halloween
Halloween Costumes on a Budget
America's Spookiest Ghost Tours
>To submit a news tip, email:
.
Follow TheStreet.com on
and become a fan on