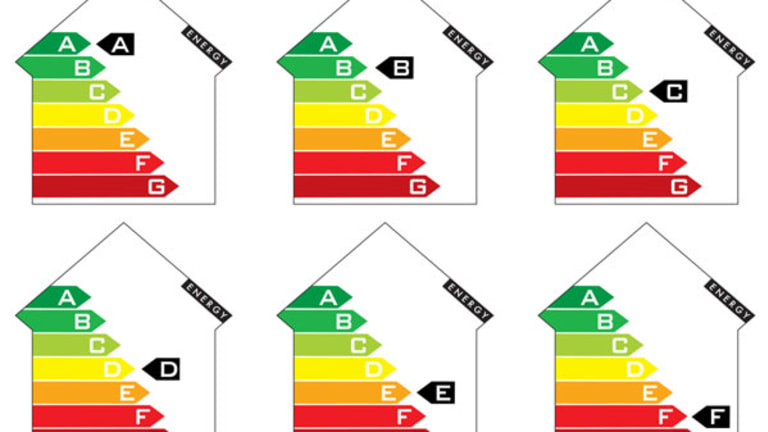 The Most Mispriced Big Energy Stock of 2011 Is...
It's been an undeservedly tough year for oil service companies.
NEW YORK (
) -- Is the world about to end for
Halliburton
(HAL) - Get Report
?
The market seems to think so. Is it because former
BP
(BP) - Get Report
CEO Tony Hayward called the oil service company a "bad cement engineer," or that BP has more recently accused Halliburton of using the "dog ate my homework" excuse with its allegedly destroyed self-incriminating test results on the Macondo well?
A Macondo overhang may be part of Halliburton's underperformance in 2011, but there are larger issues at work in making Halliburton the most mispriced big energy stock of the year, according to analysts.
"Were I asked to list a top pick among my energy coverage, it would be Halliburton," said Argus Research analyst Phil Weiss.
Should Halliburton shares be priced as if there is a 2008 disaster scenario coming next year?
Halliburton shares are down 17% year-to-date, a year during which the oil majors and the independent exploration and production companies have outpaced the market. Take
Exxon Mobil
(XOM) - Get Report
, up 13% year-to-date, or independent high flyer
Cabot Oil & Gas
(COG) - Get Report
, up 102% this year.
There are some specific reasons why the integrated majors and the independent E&P companies have, by and large, done better than Halliburton and its oil service peers. For one, the Big Oil crown in the Exxon Mobil camp pay out hefty dividends.
Cabot Oil & Gas set the pace this year among independents with a bullish outlook on growth, and growth on lower expenses, but it's the more general story of the move to the liquid rich U.S. shale plays (and the takeout premium built into companies like Cabot) that has buoyed these shares even as the price of natural gas in the U.S. remains a dog headed into 2012.
Between dividends, liquids-rich exploration and takeout targets, there's insulation from global economic woes and a crash in pricing power for the oil service players in the North American market, and those two factors are the drag on Halliburton.
Baker Hughes
(BHI)
also takes a hit on the North American market, and the more internationally exposed, and biggest, oil service stock of all,
Schlumberger
(SLB) - Get Report
has fared poorly this year, too. Schlumberger is down 19% this year, while Baker Hughes shares have fallen by 15%.
RBC Capital wrote in a recent Halliburton outlook that the fears of pricing weakness in the North American market are misplaced, and that margins will remain in the mid-30% range.
RBC points to a specific reason why it believes these fears are misplaced, writing, "HAL's frac fleet is ~80% contracted at an average duration of 2 years. All incremental 2012 capacity is coming on-line under term contract and E&P companies are extending duration of term contracts to secure supply. This behavior indicates shortages not pending surpluses."
In effect, the recent data on pricing weakness has been based on spot pricing, not term pricing, as in the case of the majority of Halliburton's business, RBC explains.
Argus's Weiss added, "The North American pressure pumping business is the biggest concern with the shift in pricing power to operators at some point leading to price erosion and margin contraction, but it's hard to see how that kills Halliburton."
Weiss says on the global front, it's the fears of a European disaster, and a BRIC
Brazil, Russia, India and China slowdown on top of that, that explain the disconnect in the oil service stock pricing and the relatively high price of crude oil. Though in the analyst's opinion, it's a fear trade and can be countered with a market reality: The capital spending plans of the oil majors.
This month,
Chevron
(CVX) - Get Report
,
ConocoPhillips
(COP) - Get Report
and
Marathon Oil
(MRO) - Get Report
announced spending plans for 2012 up 23%, 26% and 45% , respectively.
"In a world where cap ex is rising that's what you want if you are an oil service company. The fundamentals of the business seem disconnected from stock prices, and that either means fundamentals have to crash or stock prices have to improve," Weiss said.
If Europe derails, all bets are off, and that will be the case for a lot of sectors. For oil specifically, though, prices get hit hard and then demand falls and spending goes down and in that scenario, the oil service companies are the least insulated. In effect, there is no protection in the oil service stocks when things go south in a hurry.
"This is pricing in the worst, the '08 scenario, but yet market conditions are different; it's more of an oil driven business and market now. Oil prices would have to go down to $55 to $60 to see a big reaction from operators," said Weiss.
RBC's recently updated commodity forecast calls for WTI prices to average $100 in 2012, well above the $70 level that it believes is the economic break point for activity.
Wall Street's current consensus estimate is for Halliburton to earn $4.14 a share in 2012, and based on Wednesday's closing price of $33.73, the stock is trading at a forward price-to-earnings ratio of 8.1X. Weiss says there has to be a 65%-to-75% haircut to earnings expectations to justify that kind of valuation. Halliburton shares began 2010 at a price of $34, after 2009 full year earnings were $1.28 per share.
Does the Macondo overhang explain the price disconnect? The company has approximately $4.5 billion of liquidity, above the $3 billion to $4 billion scenario assumed by credit rating agencies to assess its liability risk. RBC writes that the battle between BP and Halliburton could, "go to the wire," but a settlement between BP and Transocean, which could come by February, might press Halliburton to settle.
"A settlement of $3-4bn would be consistent with benchmarks from the other agreements and with BP's objectives." said RBC. "An aggregate settlement amount of $5bn between HAL, RIG, and CAM would cover BP's $5bn contribution to the Compensation Fund in 2012, much in thesame way as BP has achieved for 2013 from Mitsui and Anadarko."
However, RBC analysts do not believe Halliburton is currently contemplating a settlement in the $3-4bn range. "We believe a wide discrepancy persists between BP and HAL's views of an appropriate settlement amount," they wrote.
Halliburton may not be for the faint of heart, and for those convinced a macroeconomic disaster is coming, there's probably still reason to avoid shares of the oil service giant.
However, if just about anything goes right and the worst fears don't come to pass, the performance of Halliburton's stock next year could be the opposite of a disaster.
-- Written by Eric Rosenbaum from New York.
>To contact the writer of this article, click here:
Eric Rosenbaum
.
Readers Also Like:
Best of 2011: Occupy Wall Street