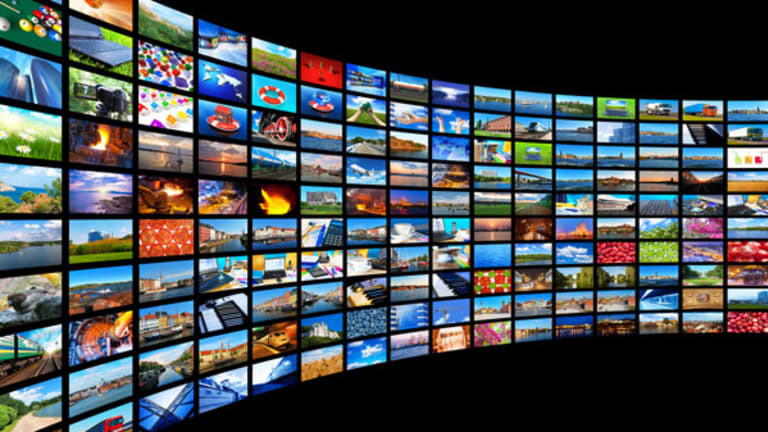 The Maven's Literary Canon of 2007
These five releases represent the must reads of the year.
The Business Press Maven expanded his brand this year, from a man who tears the business media limb from limb to one who also rends business books' spines.
My modest goal was to provide a place where business books could be torn apart, a practice sorely needed as newspapers spent the better part of 2007 cutting back on book reviews in one of many attempts to outrun their financial demons.
Almost as soon as I started, readers began to
(you are always welcome, I will always respond) to ask for my all-time favorite business books, not just my favorites for this year. Great Facilitator that I am, I eventually published a
Business Press Maven literary canon, a basket of books that, if read together, could inform anyone interested on Wall Street, from beginner to old hand.
Judging by the reader feeback of those of you who have made your way through the six-book canon, it was well received. So as we near the end of 2007 and are smothered in Top 10 lists, I thought I'd make a related departure and release the Business Press Maven Business Book Literary Canon of 2007.
These are not necessarily the best books of the year. One or two are far from it. But they are certainly a small basket of books that, if read together, will immerse you in various important points of finance. The beginners will find themselves more well-rounded knowledge and long-in-the-tooth financiers might remember what they may have forgotten.
So here you have it. The Business Press Maven literary canon of 2007:
The Panic of 1907
Any good investor needs to learn to put stocks and current economic conditions into the proper historic context. Unfortunately, most of what investors read, see and watch from the business media lacks historic context.
For a journalist, yesterday's news is outdated. Historical context has never been a strong point of journalists', and with cost-cutting, young journalists who are paid less offer less historical context. Normally when an investor reads historical context it is little more than a review of the very last time something similar happened.
And this year, that meant more lazy, misleading articles than you can count about how it was
just like 1998. But we also were treated this year to a good attempt at making a true historic parallel. Whether you agree with it or not:
The Panic of 1907: Lessons Learned from the Market's Perfect Storm
, by Robert F. Bruner and Sean D. Carr, is a good attempt at making the case that history in the form of liquidity crisis is repeating itself in 100-year increments. Skip the long chapter about lessons, which is written way too broadly, like a horoscope. But the
yarn is a good one.
Warren Buffett: And Other Shareholder Meeting Adventures
For a historic treatment, let's go with a yearly one. Annual meetings have, to many people's minds, had the lifeblood sucked out of them by the public relations treatment. In trying to script them to within an inch of their lives to keep them safe, flacks have nearly killed them. But one book, called
Warren Buffett: And Other Shareholder Meeting Adventures
(Thunder's Mouth Press, an imprint of Avalon) by Randy Cepuch reminds one and all that shareholder meetings can, if looked at in their entirety, still be seen as a sort of ecosystem, a living breathing representation of what a company might truly be like.
Cepuch sets out across America as a sort of William Least Heat Moon of the shareholder set, and investors would be well served to do the same with their own holdings.
The Age of Turbulence: Adventures in a New World
Alan Greenspan might be wearing out his welcome with all his proclamations for pay since leaving office, and his obvious (and sad) missing of the limelight. But the man was a giant force in the economy for two decades. Enough said. Plus,
The Age of Turbulence: Adventures in a New World
(The Penguin Press) is
surprisingly well written -- surprising considering his famously droning speaking style.
Microtrends: The Small Forces Behind Tomorrow's Big Changes
Here's the single factor that separates most good investors from the bad: the good take advantage of real trends, while the bad follow too many false ones. The business media complicate this by constantly running stories about trends, thanks to a few anecdotes and a catchy hypothesis. Mark Penn is a lot of things. He is the Clinton adviser who recently ran into a heap of trouble when he trumpeted Barack Obama's youthful cocaine use ... and kept trumpeting it as he was apologizing for it.
Penn is also a pollster who purportedly identified the soccer mom phenomena. This year he also came out with a book called
Microtrends: The Small Forces Behind Tomorrow's Big Changes
. While many of the trends seems no more based in fact than the ones you see in your average newspaper, the book serves as a
rare clearinghouse for trend ideas that can serve as a good starting point for investors.
The Wolf of Wall Street
And no year is complete without a look at Wall Street's underbelly. Few applied more dirt to Wall Street's underbelly than Jordan Belfort, known as a low man in a high place. He was the "Wolf of Wall Street," master of the bucket shop. His book is
The Wolf of Wall Street: Stock Market Multimillionaire at 26, Federal Convict at 36, I Partied Like a Rock Star, Lived like a King, and Barely Survived My Rise and Fall as an American Entrepreneurial Icon
(Bantam), and though I would not believe a word of it, I also would not risk missing it. Belfort is nothing if not a good storyteller and the
dark side of Wall Street is an essential part of any year's literary canon.
At the time of publication, Fuchs had no positions in any of the stocks mentioned in this column.
Marek Fuchs was a stockbroker for Shearson Lehman Brothers and a money manager before becoming a journalist who wrote The New York Times' "County Lines" column for six years. He also did back-up beat coverage of The New York Knicks for the paper's Sports section for two seasons and covered other professional and collegiate sports. He has contributed frequently to many of the Times' other sections, including National, Metro, Escapes, Style, Real Estate, Arts & Leisure, Travel, Money & Business, Circuits and the Op-Ed Page. For his "Business Press Maven? column on how business and finance are covered by the media, Fuchs was named best business journalist critic in the nation by the Talking Biz website at The University of North Carolina School of Journalism and Mass Communication. Fuchs is a frequent speaker on the business media, in venues ranging from National Public Radio to the annual conference of the Society of American Business Editors and Writers. Fuchs appreciates your feedback;
to send him an email.