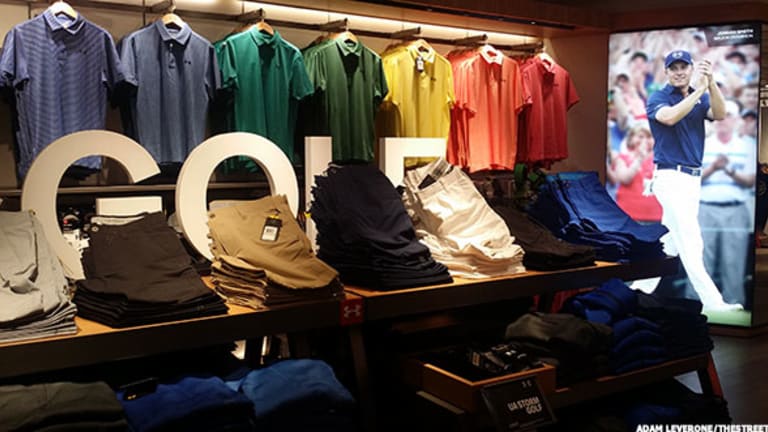 The Links Between Bill Gross's Golf Game and Janet Yellen's Fed
Capitalism 'cannot function well at the zero bound, or with a minus sign as a yield,' says Janus Capital's Bill Gross. His assessment bodes ill for the Federal Reserve.
Your Money, Your Retirement, and the 2016 Presidential Election: What changes will you need to make to your portfolio should Hillary Clinton become president? What happens to your investments should Donald Trump become president? Join us on Sept. 12 as our panel of the world's top financial experts provide trusted information on the investment risks and opportunities that arise with the election in November. Learn more about the event and RSVP.
Few sports are linked as indelibly in the American psyche with capitalism as golf.
The association doesn't stop at the popular conception of bankers and titans of industry striking deals in a golf cart or engaging in 18 holes worth of one-upping each other.
It also applies to the payoff -- or lack of -- from training, says Bill Gross, the Janus Capital (JNS) portfolio manager who co-founded Pimco and earned the nickname of "Bond King" for his success there.
"Practice can't buy you a hole-in-one," Gross wrote in his monthly investment outlook for September. That's why, according to him, his wife -- who cares considerably less about golf than Gross himself -- earned the only trophy for a hole-in-one to the family's credit. (It was for a "surprisingly difficult" 154-yard shot at the Vintage Club in Palm Springs, Calif., 25 years ago.)
And on the subject of practice, he notes, "Fed Chairwoman Janet Yellen has been at it a long time, as have her predecessors and contemporaries in other central banks."
The mastery of their arcane arts attained in that time, however, hasn't enabled them to engineer a strong recovery from the Great Recession, he says. The problem, according to Gross, is that they rely too heavily on "the tarnished golden rule of lowering interest rates to elevate asset prices, which in turn could, should,  trickle down to the real economy."
Not only have rates in the U.S., held below 1% since they were slashed to buoy the economy during the 2008 financial crisis, not paid off as well as hoped, they have had high costs, Gross said.
The four biggest U.S. banks, JPMorgan Chase (JPM) , Citigroup (C) , Wells Fargo (WFC)  and Bank of America (BAC) , have seen net interest margin, a measure of lending profitability, tighten an average of 90 basis points during that time. Insurance companies and pension funds, which rely on investments, have also seen returns swoon, as have personal savers planning for retirement.
EXCLUSIVE LOOK INSIDE: Wells Fargo and Citigroup are holdings in Jim Cramer's Action Alerts PLUS charitable trust portfolio. Want to be alerted before he buys or sells the stocks? Learn more now.
Capitalism "cannot function well at the zero bound, or with a minus sign as a yield," Gross noted, referring to negative interest rates in Europe and Japan.
No only do such rates "fail to provide an 'easing cushion' should recession come knocking at the door," they destroy business models dependent on a "legitimate return" on saving," he argued.
Low rates are part of a fizzling economic boom  that drove higher-than-normal returns in the three decades through 2014, according to a report this spring from consulting firm McKinsey. It was a period that benefited from a sharp drop in interest rates in the U.S., which peaked at 20% in late 1980, and a surge in world population that boosted production.
Returns in those years averaged 7.9% in both the U.S. and Western Europe, according to a McKinsey research team including Richard Dobbs, a London-based director, and Susan Lund, a Washington, D.C.-based partner. That's 140 basis points higher than the 100-year average for the U.S. and 300 basis points higher for Europe.
With the return to lower historical norms, millennials will have to work seven years longer than their parents or double the percentage of income they save in order to achieve the same level of wealth, McKinsey found.
"Investors should know that they are treading on thin ice," Gross wrote. Like Cassandra, the ancient prophetess cursed by the gods to have her warnings ignored, financial prognosticators like himself can be easily dismissed as a "broken watch that is right twice a day," he conceded.
"But believe me," Gross added, "this watch is ticking because of high global debt and out-of-date monetary/fiscal policies that hurt rather than heal real economies. Sooner rather than later, Yellen's smooth shot from the fairway will find the deep rough."