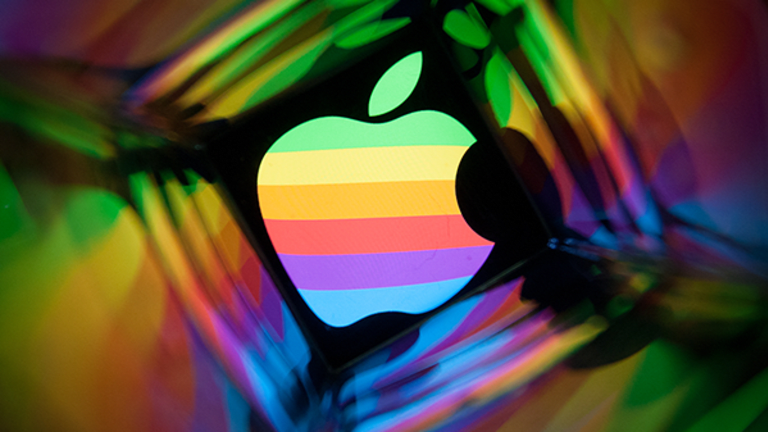 The Latest iPhone 8 Reports Suggest Apple's Hardware Edge Is as Strong as Ever
The next flagship iPhone will reportedly feature a face-unlocking feature that no Android phone can currently match.
The next flagship iPhone will reportedly feature a face-unlocking feature that no Android phone can currently match.
Though their feature sets didn't blow most consumers away, the iPhone 7 and 7-Plus did show that Apple Inc.'s (AAPL) - Get Report  chip and hardware engineering remains a core competitive advantage.
So did the hardware shown off at Apple's June WWDC developer conference. Judging by what has been reported to date, the iPhone 8 will do the same.
Jim Cramer and the AAP team hold a position in Apple for their Action Alerts PLUS Charitable Trust Portfolio. Want to be alerted before Cramer buys or sells AAPL? Learn more now.
On Monday, July 3, Bloomberg's Mark Gurman and KGI Securities' Ming-Chi Kuo -- perhaps the two people responsible for the most Apple-related product scoops over the last few years -- delivered fresh reports on the iPhone 8's feature set. In line with prior reports, Gurman and Kuo state Apple plans to launch an OLED iPhone 8 with a virtual (software-based) home button and a display that takes up most of the device's front, along with two LCD iPhones (presumably the iPhone 7S and 7S-Plus).
Gurman provides new details about the rumored 3D sensing abilities of the iPhone 8's front camera. A source states the camera can "scan a user's face and unlock the iPhone within a few hundred milliseconds," and is "designed to work even if the device is laying flat on a table." Notably, the feature is intended to replace the Touch ID fingerprint sensor as a means of authenticating users. It could also conceivably be used to enable 3D avatars and camera effects.
Gurman's source adds Apple's face-unlocking feature is more secure than Touch ID, since it takes in more datapoints. Finisar Corp. (FNSR) - Get Report  and Lumentum Holdings Inc. LITE are believed to be supplying lasers needed to enable the iPhone 8 front camera's 3D depth-perception.
The report comes as Gurman, Kuo and others indicate Apple is having trouble developing a Touch ID sensor that's built into the iPhone 8's display. Kuo, who has already reported that the iPhone 8's production ramp will be delayed to the October/November timeframe due to technical challenges, now predicts the phone won't have a fingerprint sensor. Another possibility is that Apple will place the sensor on the back of the phone, as Samsung and many other Android OEMs do.
Gurman reiterates that Apple wants the iPhone 8 to contain a chip, known internally as the Neural Engine, dedicated to handling AI/machine learning algorithms. And like others, he states the phone will have curved front-and-back glass panels -- Corning Inc.  (GLW) - Get Report  is the likely glass supplier -- held together by a steel frame.
Kuo reiterates the iPhone 8 will have a 5.8-inch display, while adding it will sport "the highest screen-to-body ratio of any smartphone currently available." Along the same lines, Gurman reports the device will be "about as big physically as the [4.7-inch] iPhone 7, but will have a display roughly the size of the one on the [5.5-inch] iPhone 7 Plus."
Also reported by Kuo: The iPhone 8's audio receiver and speakers will have more consistent output power levels to "create better stereo effects," and all 3 new iPhones will have Lightning ports containing USB-C power delivery chips to speed charging times.
All in all, the reports show that Tim Cook's company continues to push the envelope when it comes to the design, specs and features of its hardware, even if doing so yields some production delays. For the time being, the iPhone 8's rumored 3D depth-sensing feature is something that no Android phone can replicate. Samsung's Galaxy S8 does have an iris-scanner that can be used to unlock the device, but some users have been able to trick it with photos.
The iPhone 8's rumored casing and form factor, meanwhile, looks like something that only the Galaxy S8 and its Infinity Display can fully match. And there aren't any Android devices with a dedicated AI chip such as the rumored Neural Engine, which should be useful for apps supporting Apple's just-launched Core ML machine learning models for developers.
And it's safe to assume that the iPhone 8 will feature an A11 Fusion processor that -- with the help of Taiwan Semiconductor Manufacturing Co.'s (TSM) - Get Report  new 10-nanometer manufacturing process -- delivers performance and power efficiency gains relative to the iPhone 7's A10 Fusion processor, which continues to outclass high-end Android app processors in many benchmarks. Incremental improvements to the iPhone 7-Plus' dual-lens rear camera, which has received high marks for image quality, are also likely.
When it comes to software and services, the age-old iOS versus Android battle is still a matter of taste. I'd argue that iOS maintains an edge in terms of simplicity and ease-of-use -- one that iOS 11 extends -- and also has a slightly superior app ecosystem. And that Android remains a better option for those placing a premium on customization and superior built-in cloud services.
On the hardware side, though, the iPhone still feels ahead of the pack -- thanks not only to Apple's design skills and the visible features of its hardware, but also what's under the hood. From the looks of things, the iPhone 8 should extend that lead.
Apple's shares rose 0.4% to $144.09 by Wednesday's close.
Visit here for the latest business headlines.