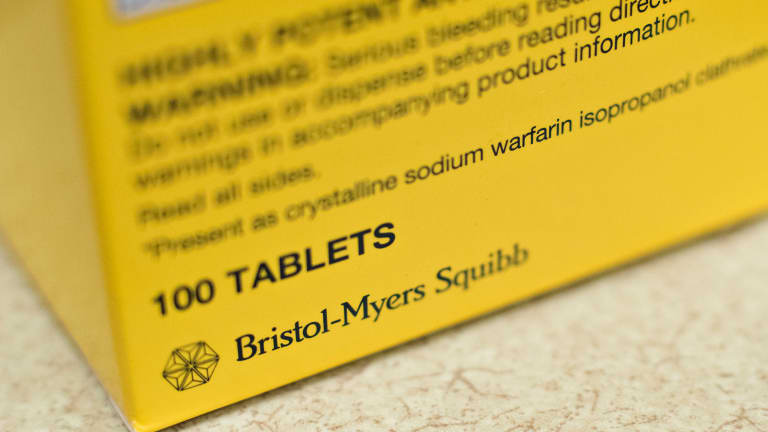 The Juice is Nearly Loose for Bristol-Myers, Ritholtz's Brown Contends
Ritholtz Wealth Management CEO Josh Brown explained why he likes Bristol-Myers best in the pharma space.
Shares of Bristol-Myers Squibb (BMS) - Get Report were climbing in early afternoon trading on Monday, after an upgrade to "buy" from "hold," with a $69 price target at Jefferies this morning.
"I am long Bristol-Myers," Ritholtz Wealth Management CEO Josh Brown contended on CNBC's "Halftime Report" Monday afternoon. "This is a stock that the expectations for a particular clinical trial were way out of control. It got completely hammered."
In August, Bristol-Myers' cancer treatment drug Opdivo failed a crucial stage in clinical trials, which sent investors fleeing. The stock fell from $75 per share on August 4th, to $60 on August 8th, and ultimately into the $40s by October.
"This is a stock that traded from $77, down into the $40s on a single data point. It was just this relentless decline, and now it's completing an inverse head and shoulders," Brown noted. "The stock is one of the better actors since the election in this space leading the sector."
Since the election, shares of Bristol-Myers are higher over 12% due to increased optimism President-elect Donald Trump will loosen the regulations forcing drug companies to keep prices low. 
"Frankly, if you get back into that gap over $61-$62, the juice is loose. You have a huge, huge gap from that event, and now it's in the rear-view mirror. I like Bristol-Myers the best in this space," Brown said.