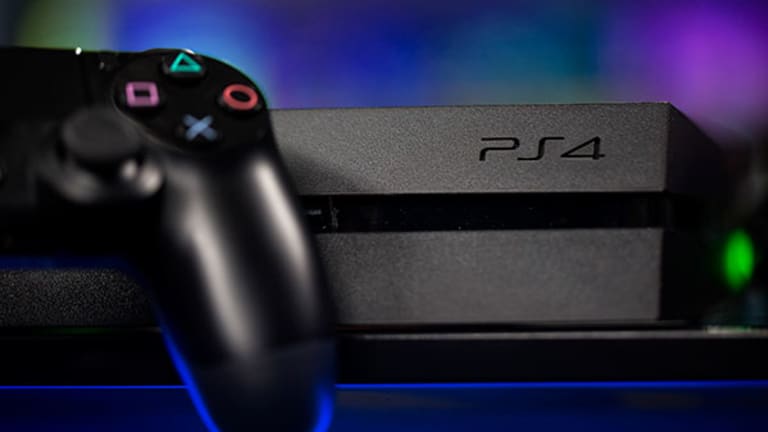 The Epic Out-Of-Stock Search for Play Station 4 Ends Happily
With a little effort, one parent wins the epic out of stock battle for the elusive PlayStation 4.
NEW YORK (TheStreet) -- When Microsoft (MSFT) - Get Microsoft Corporation Reportand Sony (SNE) - Get Sony Corp. Reportrecently launched the sale of their latest game consoles, many customers that didn't pre-order United were caught off guard by a shortage of the product and ended-up empty handed. Both companies insisted the out-of-stock situation would be alleviated come Black Friday. The purchase level would be unlocked and the quest for a console would be over.
I wrote about my own experience and wanted to bring the story up to date: During the past week, I discovered that I could buy a console at an inflated price on Ebay (EBAY) - Get eBay Inc. Reportor Amazon (AMZN) - Get Amazon.com, Inc. Report. None of the the standard electronic outlets had any product available online. I knew Wal-Mart (WMT) - Get Walmart Inc. Report and Best Buy (BBY) - Get Best Buy Co., Inc. Report would have some product hitting the floor for Black Friday, but the exact times were unclear. GameStop (GME) - Get GameStop Corp. Class A Report said they would have limited quantities of PlayStation 4 and the store would open at midnight last night, so this seemed to be the safest bet.
My very wonderful husband and Super Number One Dad of the year went to our local GameStop at midnight with about 150 other people. Only two clerks were there and after two hours we became the proud owners a PlayStation 4. I am  hearing they are already out of stock again. It looks like things may be better for Xbox One, it looks to be managing the demand and there seems to be more stock available. 
Now I know that last column received lots of comments that Christmas isn't about the gifts and I agree. But I have a great kid that played his heart out on a losing football team this year and managed straight A's with 2 advanced classes. He causes me no trouble and helps out at home. We buy him very little during the year and if once a year we can give him the one thing he wants - then come hell or high water we will make this happen. Luckily he is a teenager and doesn't read what his mother writes. Happy holidays.
Written by Debra Borchardt in New York.
Disclosure: TheStreet's editorial policy prohibits staff editors, reporters and analysts from holding positions in any individual stocks.