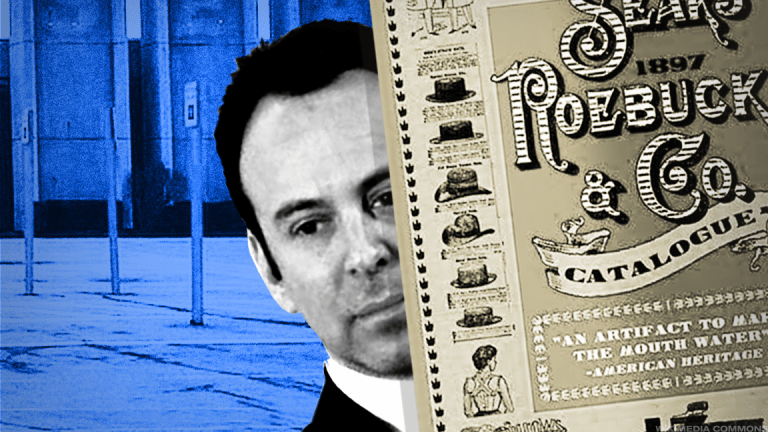 The Drip, Drip, Drip Continues: Sears Lays Off 220 Employees at HQ
Now employees at Sears Chicago-area headquarters are being let go.
The drip, drip, drip of Sears Holdings Corp.'s  (SHLD) unwinding continues.
On Wednesday, Jan. 31, the company announced layoffs of 220 employees at the company's Hoffman Estates, Ill., headquarters, near Chicago, effective immediately, according to reports from various press sources. The departments affected weren't named, noted the reports. Those eligible for severance will receive it, according to the reports.
This latest move may not come as a surprise to those in retail and elsewhere who are predicting a Chapter 11 bankruptcy filing this year.
"Sears is at the intersection of being highly leveraged and highly vulnerable without a strong omnichannel [presence]. The whole public perception of Sears is not favorable," Brian Davidoff, head of Greenberg Glusker's Bankruptcy and Financial Restructuring Group, told TheStreet. "A [bankruptcy] filing of Sears would be the most likely," said the expert, who oversaw the bankruptcy of Bachrach Men's Store in 2017.
Ratings agencies are apparently in agreement. On Tuesday, Fitch downgraded its rating on Sears, which operates both the Sears and Kmart brands, to a "C" from "CC" after Sears announced plans to exchange various tranches of debt. Last week, S&P Global likewise downgraded Sears to a "CCC-" from an earlier "CCC," reflecting the rating agency's view that it considered the debt restructuring "distressed because we believe lenders would receive less than the original promise."
The stock slipped more than 3% in trading on Wednesday to $2.57, and has been sliding downward as much as 31% in recent days.
Sears did not immediately respond to a request for comment from TheStreet.
More of What's Trending on TheStreet: