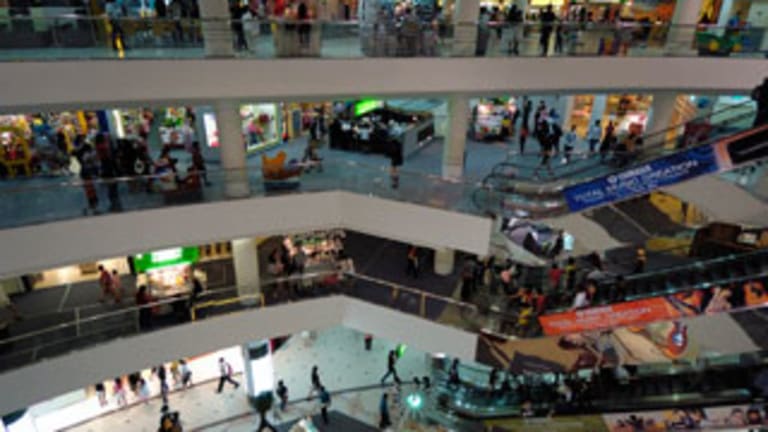 The Deal: RadioShack Refinancing Reception Muted
Investors initially encouraged by the electronics retailer's $835 million financing flee on the heels of a $112 million third-quarter loss.
NEW YORK ( The Deal) --  RadioShack (RSH) gave investors a jolt Tuesday morning when the electronics retailer revealed that its quarterly loss more than doubled, erasing gains in its share price following a report that the company had successfully refinanced its burdensome debt load.
Fort Worth-based RadioShack confirmed Tuesday that it received $835 million in financing commitments. The Wall Street Journal reported Monday afternoon that RadioShack had secured the financing, and investors responded by sending the retailer's stock up by double digits.
The good news was tempered when RadioShack disclosed Tuesday that it lost about $112 million on $805 million in revenue for the third quarter ended Sept. 30, compared to a net loss of $47 million on $898 million in revenue for the same period a year ago.
Investors sent RadioShack shares down 17.90%, to close at $2.89 on Tuesday, following the worse-than-expected third-quarter numbers.
A source close to the situation said the refinancing would provide RadioShack with adequate capital going forward, putting the company in control of its own fate, and was ultimately the best solution, rather than other options such as a sale of the company or bringing on board private equity investors.
Even with suboptimal results RadioShack could survive at least two years, the source explained.
The debt financing provides flexibility and includes no onerous covenants, the source said, adding that the interest rates on the loans are in line with, or even more favorable than, what the troubled retailer pays.
RadioShack was paying Libor plus 450 basis points on its first lien loan, and Libor plus 225 points on its revolver, according to data provided by Bloomberg.
The third-quarter loss was due to a write-off of inventory, with the company's margin taking a hit, the source said, and does not indicate an increase in cash burn. The source said that "all the bad news is out there."
RadioShack reported free cash flow of $149 million for the first nine months versus negative $37 million for the same period a year ago. Now RadioShack must show operating results, the source said.
Chief Executive Joe Magnacca's plans to turn around the company include renovating stores, obtaining improved store locations and securing exclusive products, which RadioShack can focus on now that it has some financial wiggle room.
Asked during Tuesday's earnings call how long the transformation will take, Magnacca said that next year the company would improve 2,000 of its stores to a "base" level of renovation, so that by the end of 2014, RadioShack will have likely improved all but 600 locations in a meaningful way.
Magnacca was previously at Walgreen. He arrived there via the drugstore giant's acquisition of Duane Reade, a company Magnacca was instrumental in turning around utilizing a strategy similar to the one he is implementing at RadioShack.
RadioShack has already factored the cost of revamping stores in its expenditures, spending an average about $10,000 per location, the source said. That level of spending won't cut into the company's liquidity, the source added.
RadioShack said it expects to have capital expenditures of $45 million to $55 million in 2013, mostly consisting of store remodels and relocations.
At the end of the third quarter, the company's total debt was $499 million after it repaid the remaining $214 million in convertible notes that matured this year on Aug. 1. Its total liquidity, as of Sept. 30, was $613 million, which included cash and cash equivalents of about $316 million and roughly $296 million of credit available under its revolver.
Once the refinancing is completed, which is expected in the fourth quarter, that will change. The company said it would have $175 million in additional liquidity as a result.
Standard & Poor's on Tuesday maintained RadioShack's CCC rating, as well as its negative outlook for the retailer. The rating could change based on the financing's covenants and interest rates, which the ratings agency said it did not know yet, as well as the company's liquidity. Any rating upgrade, however, would be limited by RadioShack's "poor operating trends."
A consortium of lenders, including General Electric Co.'s GE Capital, CIT Corporate Finance, RBS Citizens NA and Salus Capital Partners LLC, will provide a $585 million senior secured asset-based revolving credit facility and a $250 million term loan. Collateral for the debt stretches across all the company's assets, the source said.
The debt package will go toward refinancing $625 million in debt, including an existing $450 million revolving credit facility, $75 million in term loans and a $100 million second lien term loan.
Providing financial advice to RadioShack was investment bank Peter J. Solomon Co. and turnaround specialist AlixPartners LLP.
RadioShack did not respond to requests for comment.
Written by Richard Collings.