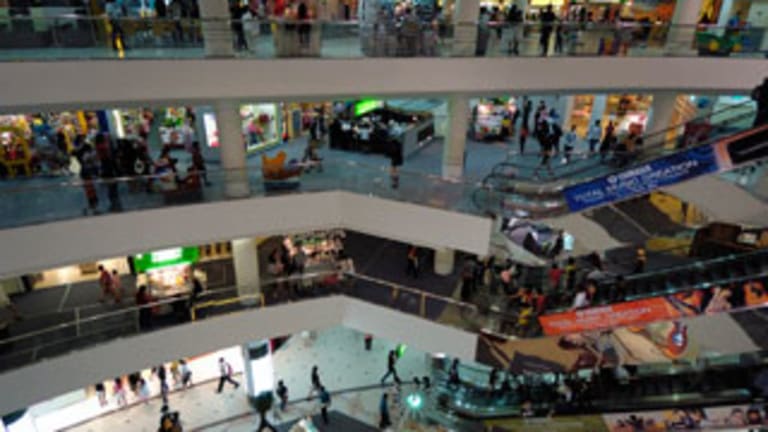 Publish date:
[video] The Container Store (TCS) Gets Big Banks' Nod
The Container Store (TCS) bagged itself several positive ratings nearly a month after its hot IPO.
The Container Store (TCS) bagged itself several positive ratings nearly a month after its hot IPO.
NEW YORK (TheStreet) -- The Container Store (TCS) - Get Report bagged itself several positive ratings nearly a month after the company's hot IPO. While there was consensus the company has growth potential, whether or not that had already been factored into its trading price was in conflict.
JPMorgan, one of the 7 joint book-runners for the company's market debut, remained bullish with an "overweight" rating and a 12-month price target of $44, due to "ample white space" and "lack of direct competition combined with the unique nature of the concept."
The investment firm also sees possible increased productivity and margin expansion increasing earnings potential.
Bank of America was similarly upbeat, initiating shares with a "buy" rating and price objective of $48. That comes on the view the company is "one of the most compelling and high-quality growth opportunities in Hardline retail, thanks to its high barriers to entry and potential to expand its store base fivefold long term."
Bank of America said it is a "well-defended category killer with enormous square-foot potential".
Credit Suisse initiated with an "outperform" rating, and target price of $45 on its growth potential.
"Given its small size, just 63 stores and the potential for over 300 U.S. locations, we believe that positions TCS as one of the best growth names in our coverage," wrote analyst Gary Balter in his research report.
Jefferies, meanwhile, struck a more cautious note, stating its $37 target price adequately reflects the company's growth prospects. The investment firm, which gave the company a "hold" rating, said "Valuation appears to fairly reflect growth prospects, particularly when we consider 10% unit growth, 3-4% SSS (with negative transactions), and an EBIT margin expansion story that is primarily about expense leverage."
Likewise, Wells Fargo initiated a "market perform" rating, and valuation range of $37 to $40.
"We believe The Container Store is in the infancy of its life cycle, with significant white space for new stores, attractive new store returns, and a highly differentiated product offering with exceptional in-store service. While we are attracted to the company's growth prospects, we believe this is largely reflected in the shares," wrote analyst Matt Nemer in his report.
Shares of the Coppell, Texas-based business exploded to $35 after its market debut Nov. 1, 96% higher than initial pricing of $18.
The retailer has said it hopes to expand its current U.S. store footprint to at least 300 stores and has already seen substantial growth in website and call center sales, up 84% since fiscal year 2008, including 25% growth in fiscal year 2012 alone.
Shares closed higher in Tuesday trading, gaining 5% to close at $40.11.
--Written by Keris Alison Lahiff.
Also see: The 10 Drunkest States in America... and the 10 most sober.