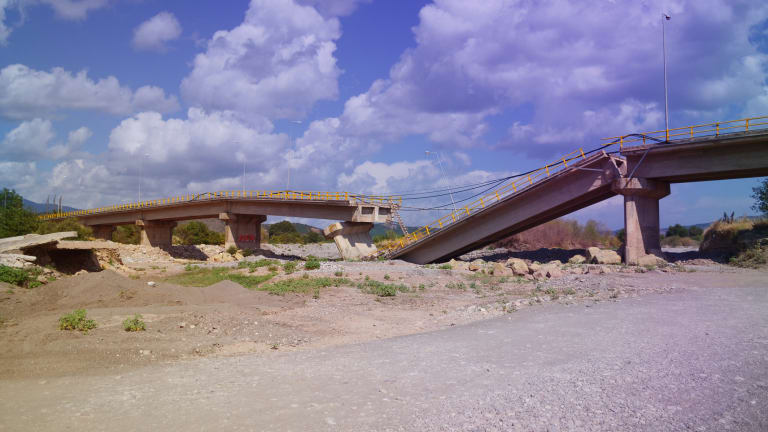 The Coming Crisis Will Rock Your Life in Unimaginable Ways, Jim Rogers Warns
The markets are looking shaky, after all.
With the stock market looking a little shaky right now, perhaps it's time to expect the worst. 
At least that's what best-selling author and investor Jim Rogers expects -- he thinks the next financial crisis will be the "worst" he has ever seen.
"We've had economic problems in the U.S. or in North America every four to eight years since the beginning of the Republic so to say that we're going to have a problem is not unusual," he told Kitco News recently.
"I would expect it to start this year or the next...and it's going to be the worst in your lifetime and my lifetime."
But, even as Rogers expects gold prices to be "explosive" once this crisis hits, he said he is still not accumulating the yellow metal.
"I'm not buying gold and have not bought gold. I own gold and have owned gold for years but I'm not buying or selling it at the moment."
"If and when gold goes down a lot, or under $1,000, I hope I'm smart enough to buy more gold because in the end, gold is going to go up a lot because when people lose confidence in governments and paper money, they always put their money in gold and silver."
Rogers cautioned investors to be "very careful" as they look for ways of protecting themselves ahead of the next financial downturn.
"There are a few ways to protect yourself but it's going to be a mess," he said. "People should invest only in what they themselves know a lot about."
What are Rogers' investments of choice right now?
"A lot" of U.S. dollars and agriculture, he said.
As for cryptocurrencies, Rogers said they seem to be topping out and he would prefer to stick to the sidelines.
"It looks bubble-ish when you see the kind of price action in bitcoin and now you're having new ICOs [initial coin offerings] at least one a week now and exploding when they come out - that's bubble action," he said.
This expert take on gold and the markets is brought to you by www.kitco.com.
Don't miss these top stories on TheStreet:
Amazon's Instant Pickup Service Shows Clearly Who Jeff Bezos Is Targeting Next