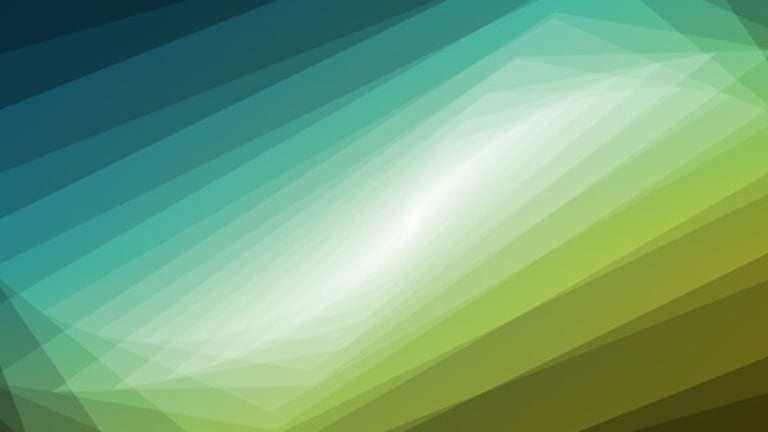 Publish date:
The Climate Is Shifting for Wind Companies
Not many pure plays exist, but this space will be one to watch for years to come.
Not many pure plays exist, but this space will be one to watch for years to come.
The UN climate summit that begins this week in Copenhagen, Denmark, is being watched closely to determine if any significant concrete measures to spread the use of clean energy are passed. Such measures would naturally be very beneficial for alternative energy producers, none more popular today than wind.
Using wind power to make electricity is a cornerstone of the rapidly growing clean power business. Of course, time will tell whether the players in this business can avoid the faddish pop-and-crash action seen a few years ago in solar stocks. What is without doubt, however, is that harnessing the power of wind is a very big deal, and that spells opportunity.
One of the world's biggest makers of wind turbines is China-based
Goldwind Science and Technology
. This company is all but unknown to anyone outside China, but the company aims to change that: It's building three 20-story-tall windmills in Minnesota, its first project in the U.S. Unfortunately for most investors, shares can only be bought directly in China for now.
Investors should be aware that not many pure-play wind energy companies are available. Instead, one will find many growing wind power operations inside other businesses. A good example is
Trinity Industries
(TRN) - Get Report
, which makes various products for the industrial and energy sector. In addition to selling railcars and concrete, its energy group also makes wind towers.
In fact, Trinity's Energy Equipment group is a leading producer of structural wind towers in North America. Over the past decade, the energy segment has grown from 5% of revenues to nearly 20% today. Wind tower revenues have grown from $11 million in 2004 to $392 million for the 12 months ended Sept. 30, 2009. Current backlog stands over $1 billion. This huge increase illustrates the growing demand for harnessing wind power.
Because the recession has hurt some of Trinity's other lines of business, shares aren't expensive over the long term. The market cap is about $1.5 billion against an enterprise value of $2.75 billion. Revenues are nearly $3 billion, so you can see how the wind tower business is becoming an ever more valuable component.
Many of the pure-play wind power companies are very small, often trading on pink sheets with very little volume and even less profitability. The major players are still privately held or a part of larger organizations like
General Electric
(GE) - Get Report
. A few publicly traded pure plays do exist, such as
American Superconductor Corporation
(AMSC) - Get Report
, a company with a $1.5 billion market cap that provides large-scale wind turbine designs as well as other smart grid technology services. The business isn't currently turning a profit, but it
is
debt-free.
Small-cap
SatCon Technology
(SATC)
is clearly a speculative play on renewable energy. The company makes products to convert renewable energy sources into electricity. On paper, the company's operations sound excellent as demand for alternative energy grows. Revenues nearly doubled from 2006 to 2008 ($33 million to $63 million), but the company has yet to turn a profit. Also, the balance sheet shows negative tangible equity, but that's what you must accept sometimes to invest in the most exotic industries.
As wind power continues to grow in national and global viability, investors will have more chances to participate on the ride up. In the initial stages of any huge transformation, capital needs are high, which helps explain why the largest conglomerates have some of the bigger wind businesses right now. But inevitability, that growth will lead to emergence of other players that will provide greater opportunity for all.
Please note that due to factors including low market capitalization and/or insufficient public float, we consider SatCon Technology to be a small-cap stock. You should be aware that such stocks are subject to more risk than stocks of larger companies, including greater volatility, lower liquidity and less publicly available information, and that postings such as this one can have an effect on their stock prices.
At the time of publication, Gad had no positions in the stocks mentioned, although positions may change at any time.
Sham Gad is the managing partner of
, a value-focused investment firm based in Athens, Ga. Gad has written extensively for
The Motley Fool
and was a securities analyst for UAS Asset Management, a small value investment fund in New York City, in 2007. From 2002-2005, Gad managed assets for the Gad Investment Group.
Additionally, Gad has just released a new book,
The Business of Value Investing: Six Essential Elements to Buying Companies Like Warren Buffett
. He earned his BBA and MBA at the University of Georgia. Gad appreciates your feedback;
to send him an email.