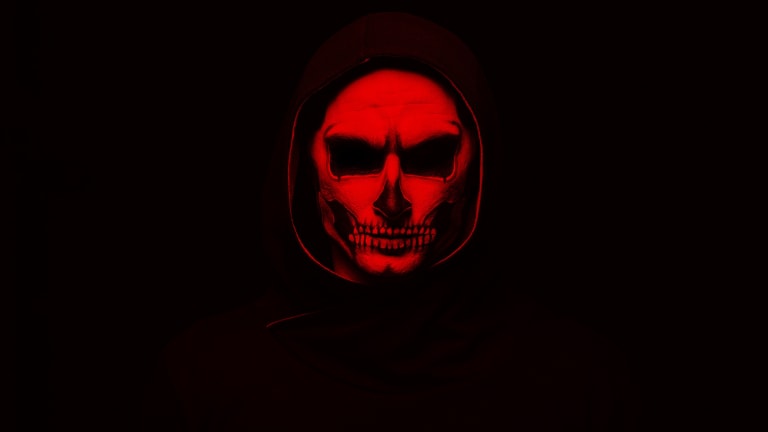 Here Is the Biggest Risk to the Bull Market You're Missing
You better start respecting the Federal Reserve. Up until it has been all about easy money, but that may go away real quickly as inflation fears percolate. Meanwhile, how about what Tyson Foods just did?
Big day.
Fear the Fed
At this very moment, the stock market is being beyond dumb when it comes to the Federal Reserve. Consensus thinking is that incoming Fed chief Jerome Powell (he gets sworn in next Monday, super exciting stuff!) is a Janet Yellen clone wearing a male exterior. Interest rates are expected to increase three times this year and by and large Wall Street envisions dovish Powell FOMC statements and press conferences (no word on whether Powell will continue the Fed pressers started by Ben Bernanke and maintained under Yellen). But with the 10-year yield on a collision course with 3% as tax reform fans inflation fears, Powell could prove to be a weapon of mass destruction for the bull market in stocks. Keep in mind Powell will be tasked with unwinding the Fed's crisis-era balance sheet (which could send yields skyrocketing) and not letting wealth-crushing inflation happen on his watch. To pull these things off with some degree of success Powell may have to hike rates faster than anyone expects --- and anyone has priced into their 90-stage earnings models. You are starting to see this Powell risk being priced into stocks this week. Shares of red-hot Asian stocks have tanked and U.S. equities look to be on shaky footing for the second straight day Tuesday. Jerome Powell ... WMD.
Data Dump
When this brewing stock market bubble bursts, it could be uglier than the late 1990s. Yes, uglier than the dot-com bubble. Now, I am not predicting when this will happen, I'm just offering up a cautionary note before you add 10,000 more shares to those Facebook (FB) - Get Report or Alphabet (GOOGL) - Get Report positions (both are Action Alerts Plus holdings) at the open. Here is one key aspect to ponder: The flows into equities happening right now have occurred in about 3,144 U.S. stocks according to Jefferies, down sharply from 5,844 at the end of 1999. A large part of that disparity is that companies have gone private, out of business, etc. But what it means is that risk is being concentrated in a smaller pool of assets (see the bubble that is Netflix (NFLX) - Get Report , for example). Once investors have a reason to sell out of these stocks, finding buyers may not be so easy since they, too, are sitting on the same assets that are losing value. Hence, a vicious circle is created of plunging stock prices and general market chaos. What, you thought you signed up for this newsletter to read more of the same? Think again.
Around the Horn
Memo to food companies: Just buy the damn upstart. Over the last few years, companies such as General Mills (GIS) - Get Report , Campbell Soup (CPB) - Get Report and Coca-Cola (KO) - Get Report have started to build stakes in up-and-coming food brands. For example, Coke bought a stake in energy drink king Monster Beverage  (MNST) - Get Report in 2014. On Monday, Tyson (TYN) Foods' VC arm made an investment in Memphis Meats, a company that grows lab meat. Tyson Foods invested in a similar play in Beyond Meats back in 2016. In the view of big food, going this investment route has solved a few issues. First, it gets some investors demanding a faster pace of innovation temporarily off the companies' backs. Two, the investment in these passionate upstarts give older brands a fresh injection of enthusiasm. And three, it prevents rivals from acquiring upstarts and in turn hurting their beloved brands. The problem: In a world where innovation is being valued much higher seemingly everyday, the price tag to buy promising young companies will probably be way higher one, two, three years from now. It's better to take the risk today, buying the upstart and hitting the ground running to build out the brand.   
What's Hot
Not Metlife
Metlife (MET) - Get Report shares are tanking in response to news late Monday of a delay in its fourth quarter earnings release. In the above video, we break down the news and JPMorgan's new succession plan. 
More of What's Trending on TheStreet: