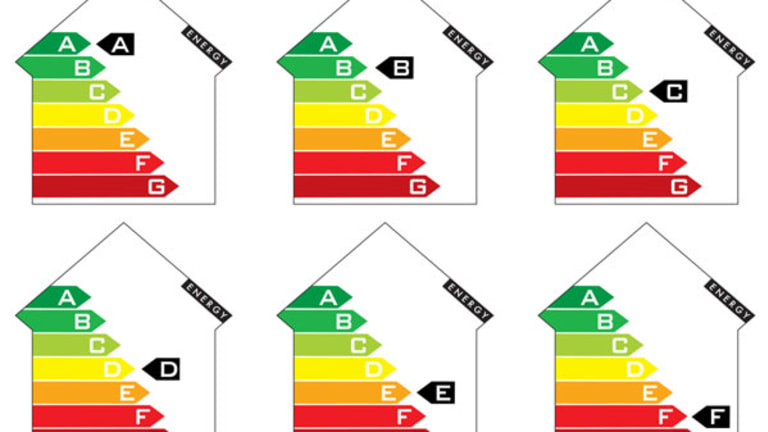 (First Solar story corrected for 2008-2009 manufacturing defect warranty claims and hot climate warranty accruals)
NEW YORK (
) -- Imagine a company that has predicated its future on building out large-scale projects in desert conditions. Now imagine the technology the company uses doesn't have a long-term track record of performing under intense heat.
You don't have to imagine the company. It's
First Solar
(FSLR) - Get First Solar, Inc. Report
, and based on the revelation in its Tuesday conference call with analysts that high-temperature degradation issues have surfaced with its panels, it's the most alarming prospect for a company in the midst of a critical strategic transition.
To some First Solar watchers, this looks like a slam dunk
reason to sell. Axiom Capital analyst Gordon Johnson more or less made this case on
CNBC
on Tuesday afternoon, saying that if First Solar technology doesn't work, the stock is essentially worthless.
Stifel analyst Jeff Osborne put it more mildly in writing, "We see the disclosed heat-driven degradation issue as lowering the economics of expanding into new markets and potentially posing a product acceptance risk."
One thing is certain: First Solar didn't need the added headache of two solar panel warranty issues: a manufacturing process defect that impacted panels made between 2008 and 2009 that has lingered for the company, and the broader issue of solar panel performance in the hot weather areas that are increasingly important to First Solar's future.
On the 2008-2009 issue, one could hear the exasperation in the voice of Citigroup analyst Tim Arcuri during the conference call when he questioned First Solar management about the warranty charges taken in the current quarter.
The contradictions in the First Solar warranty story warrant notice and are worth laying out:
First Solar is positioning itself as a future winner in building large-scale solar projects in sustainable solar economies. Many of these solar economies will be in high-temperature regions across the globe, where high-temperature performance will be a critical issue
First Solar's technology has no long-term track record of performing in these high temperature regions.
First Solar reassured investors that the manufacturing defect that impacted panels made between 2008 and 2009 really is being put to bed. However, analysts ask if First Solar was wrong in calling an end to this issue last quarter, why couldn't it be wrong again?
The company also responded to a question about the high-temperature degradation issue by saying it doesn't have enough information yet to provide detailed answers.
In other words, while First Solar is confident that the 2008-2009 warranty issue is
close
to being put to bed because only 4% of warranty claims are left to get through, it couldn't provide assurance that the high-temperature degradation issue wouldn't lead to future claims. Until First Solar provides a detailed explanation of what went wrong and why it will never happen again, this issue is alarming.
Theodore O'Neill, Wunderlich Securities analyst, said it raises a red flag for a company that is becoming a desert-based business. However, he is willing to give First Solar the benefit of the doubt for the timing-being and give them credit for being upfront about the problem.
"There is no 20-year to 25-year history of Cd-Tel thin-film solar panels to point to in order to say that the problem FSLR is seeing is an anomaly," O'Neill said. "We hope it is but who knows? In any case, the company has done the right thing by being transparent about it and standing by the product."
First Solar spokesman Ted Meyer noted that the actual warranty return rate for panels in hot climates is actually below their prior accrual rate, but higher than the return rate from temperate climates, so the company increased the accrual rate proportionally. The issue is relevant for all First Solar production.
The original warranty issue - First Solar likes to use the euphemism "manufacturing excursion" of 2008 to 2009 - is an excursion that First Solar has been on for too long, as it is.
"While the company stated that it has identified the issues and majority of the claims were processed, we are concerned that additional reliability issues could surface, especially since the issue was related to its aggressive production volume ramp, typically more susceptible to defects," said Needham analyst Edwin Mok in a note.
Maxim Group analyst Aaron Chew suggested that the "the ghost of the manufacturing excursion" could haunt First Solar's financial statement. He said that an investor has to be skeptical about the company's current estimate of an additional $44 million in warranty exposure after it just announced $164 million in warranty-related charges this quarter, the largest single quarterly charge taken in 2011, of the total $253 million in warranty items in the previous year.
"While FSLR claimed further exposure could amount to $44m, we note that at the end of last year it was reportedly $0m," Chew said. "While the level of warranty coverage is uncertain, given the 819 MW produced 3Q08-2Q09 and estimated replacement (module + labor) cost of $0.89/W, we estimate total nominal exposure remaining of $528m."
The charges related to the 2008-2009 manufacturing defect were $125 million in the fourth quarter, while the general panel warranty accrual related to high temperature was increased by $37.8 million.
In the bigger picture, for a hedge fund looking for one last great short on First Solar, it has to be all the way to $0, and the failure of thin film in the field over the long-term and in desert conditions would be a "game-ender" as Axiom Capital's Johnson said on
CNBC
.
For investors interested in solar, there's plenty of reason to steer clear of First Solar shares without trying to calculate how much more First Solar will be exposed to 2008-2009 "manufacturing excursion" warranties, or attempting to compress decades of non-existent Cadtel panel performance into a probability study that suggests a trading opportunity.
The fact that First Solar even left open the possibility that its technology simply doesn't work where it needs to work most -- cloudy, chilly Germany is the company's past, after all -- is reason to be cautious.
However, if the heat is on First Solar, at least right now, it's not high-temperature degradation that is at the top of the
list of reasons to steer clear of the stock.
"It doesn't give you reason to buy, but there are bigger issues," O'Neill said.
-- Written by Eric Rosenbaum from New York.
RELATED STORIES:
>>Too Big to Fail Moment Arrives for Chinese Solar
>>5 Themes in Solar Trading You Should Not Ignore
>>Why First Solar Is a Worthless Stock
>To contact the writer of this article, click here:
Eric Rosenbaum
.
>To follow the writer on Twitter, go to
.